Unpreti is an artistic project of our very own graphic designer, Kapi Michalska. You can follow her artistic endevours on her Instagram account. You can also buy prints of her work on Etsy. However, she needed a website where she could offer custom portraits. This is where we stepped in.
Being a visual artist, Unpreti had a clear idea of what she wanted the website to look. We wrote the copy and proposed a design that we thought would be a little more than a simple portfolio of her works as this is what she already had on her Instagram account. The purpose of the website was to be sales oriented, afterall.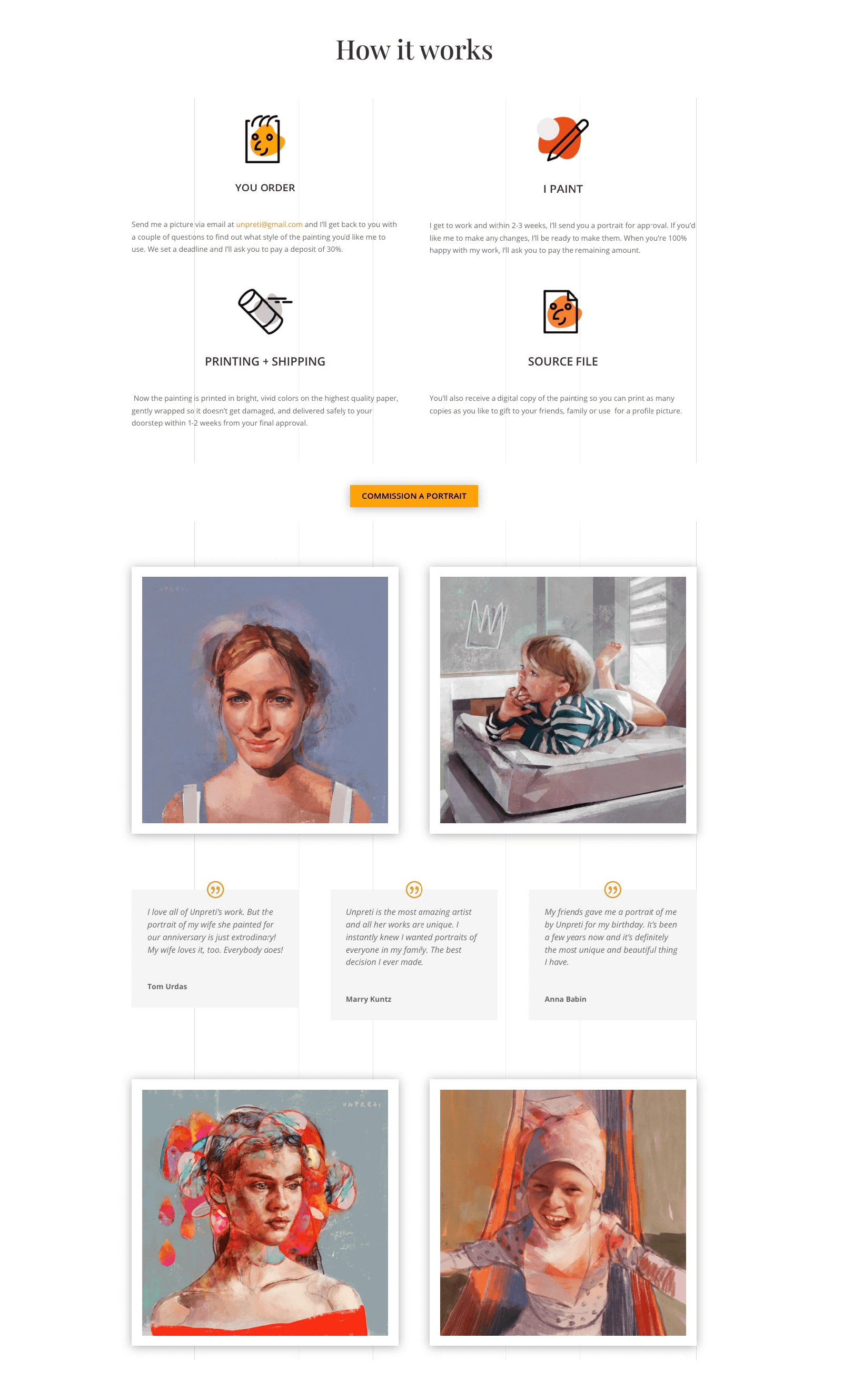 "I'm happy with the website design as it suits my paining style. The copy is informative and it saves me all the back and forth with my clients who want to order a custom portrait. I just refer them to the website."
We designed a minimalistic website that complements the artists works. We intended for the copy to be mainly informative and not salesy. From the get go, Unpreti's intention was not to create a shop, just a place of contact for people who already know and like her work, and wish to order a custom portrait.
The website has met positive feedback from Unpreti's followers. We ocassionally drive traffic to the website with Facebook ads. This, however, depends on the spare time that allows Unpreti to take custom orders, which recently is quite rare. 
Let's Get Started
Ready to Start a Project? Let's Get to Work!