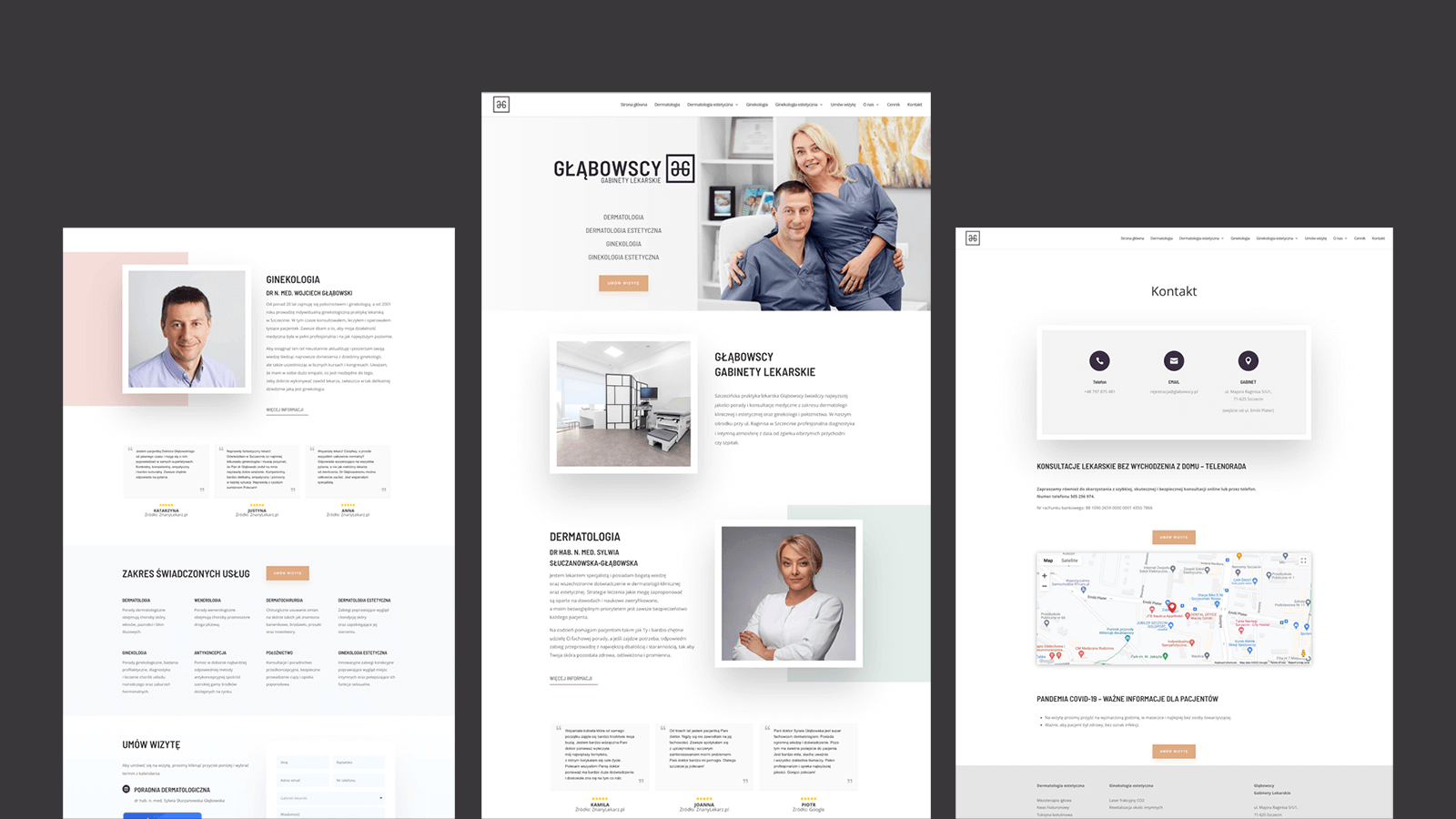 Case Study / Głąbowscy Clinic
Głąbowscy Clinic is a private medical facility based in Szczecin, Poland. It's run by a married couple of doctors – Sylwia is a dermatologist and Wojtek is a gynaecologist. They're in the process of hiring more doctors to expand their medical practice.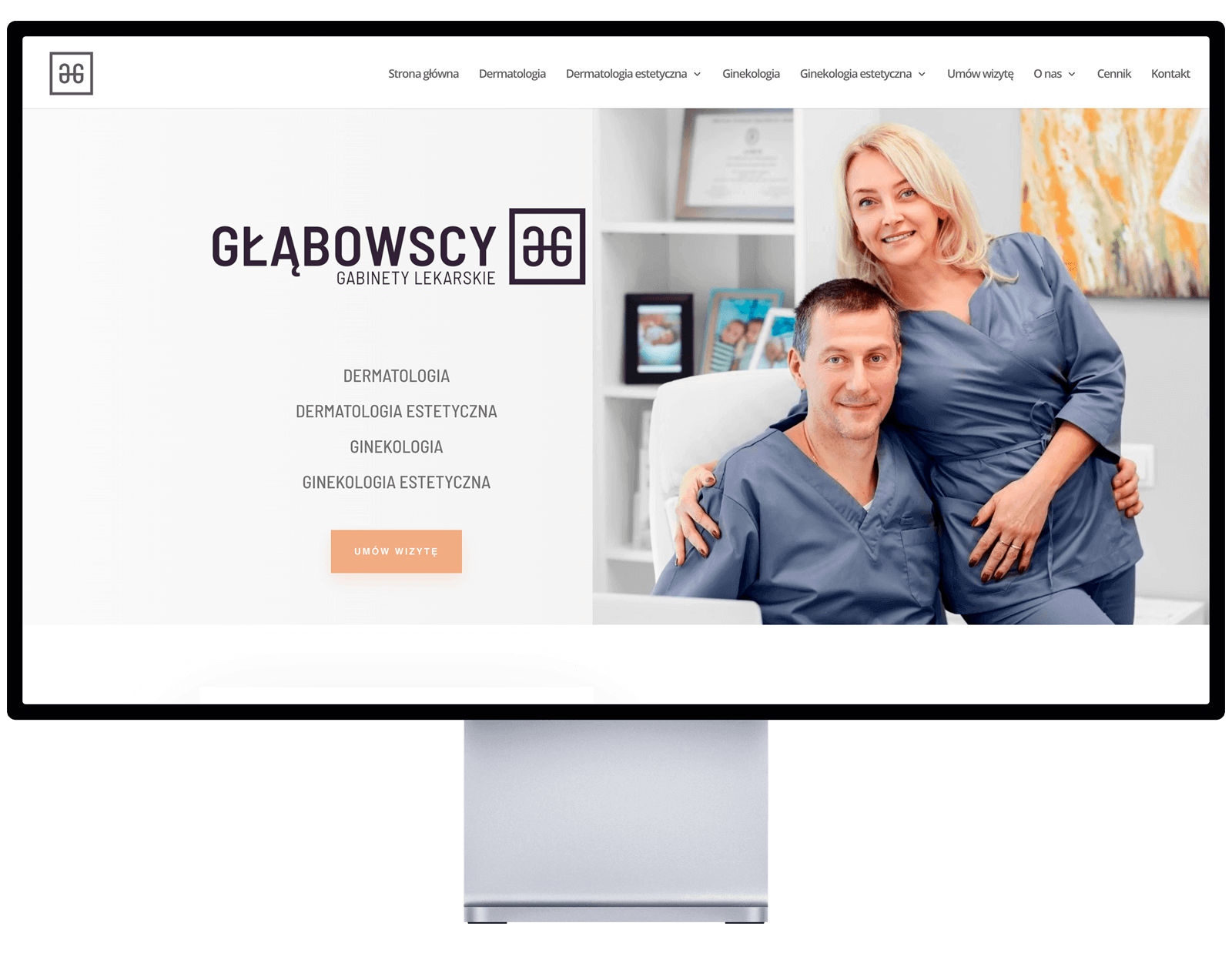 For over 20 years, Głąbowscy have been operating on the word-of-mouth basis and had no online presence of their own. They turned to us with a request to propose a whole marketing suite – brand identity, website, graphics, social media etc.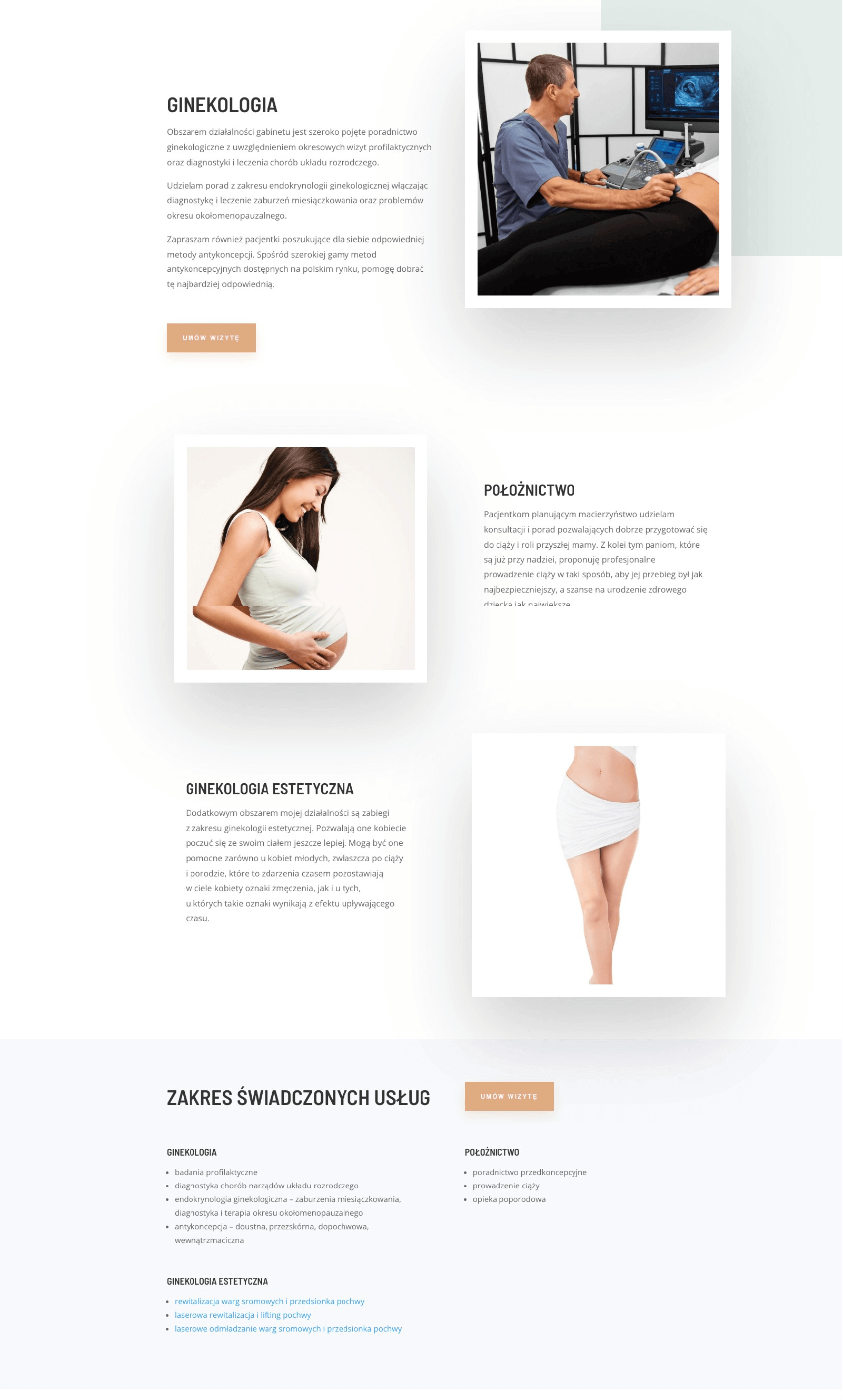 "We had no website or any other way for our patients to book appointments with us except by phone before the guys from Redroom.com helped us transition from the "dark ages" into 21st century.
Now it's a whole different ball game. We get most of the new patients from the internet. Most appointments are booked online."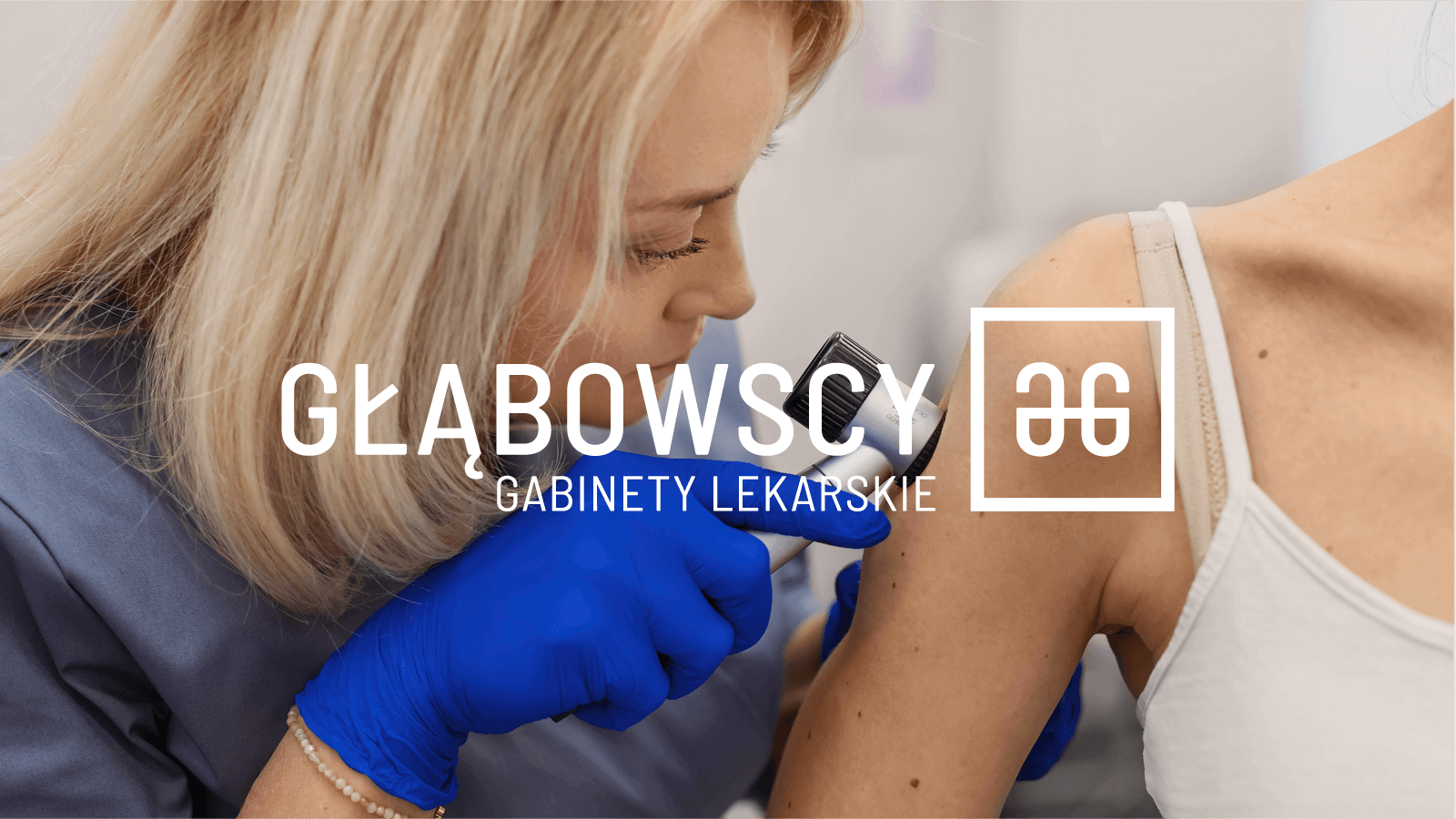 We designed everything from scratch. The branding, the website, online and offline advertising. We also came up with the marketing strategy. The website is still growing and we're running Google Ads campaigns for the clinic.
A great number of doctors get by with no online presence. Organic word-of-mouth marketing is still strong. But it's no longer enough. The Głąbowscy Clinic website turned out to be a game changer. The website visitors are steadily growing and the number of leads is more than can fit in the practice calendar.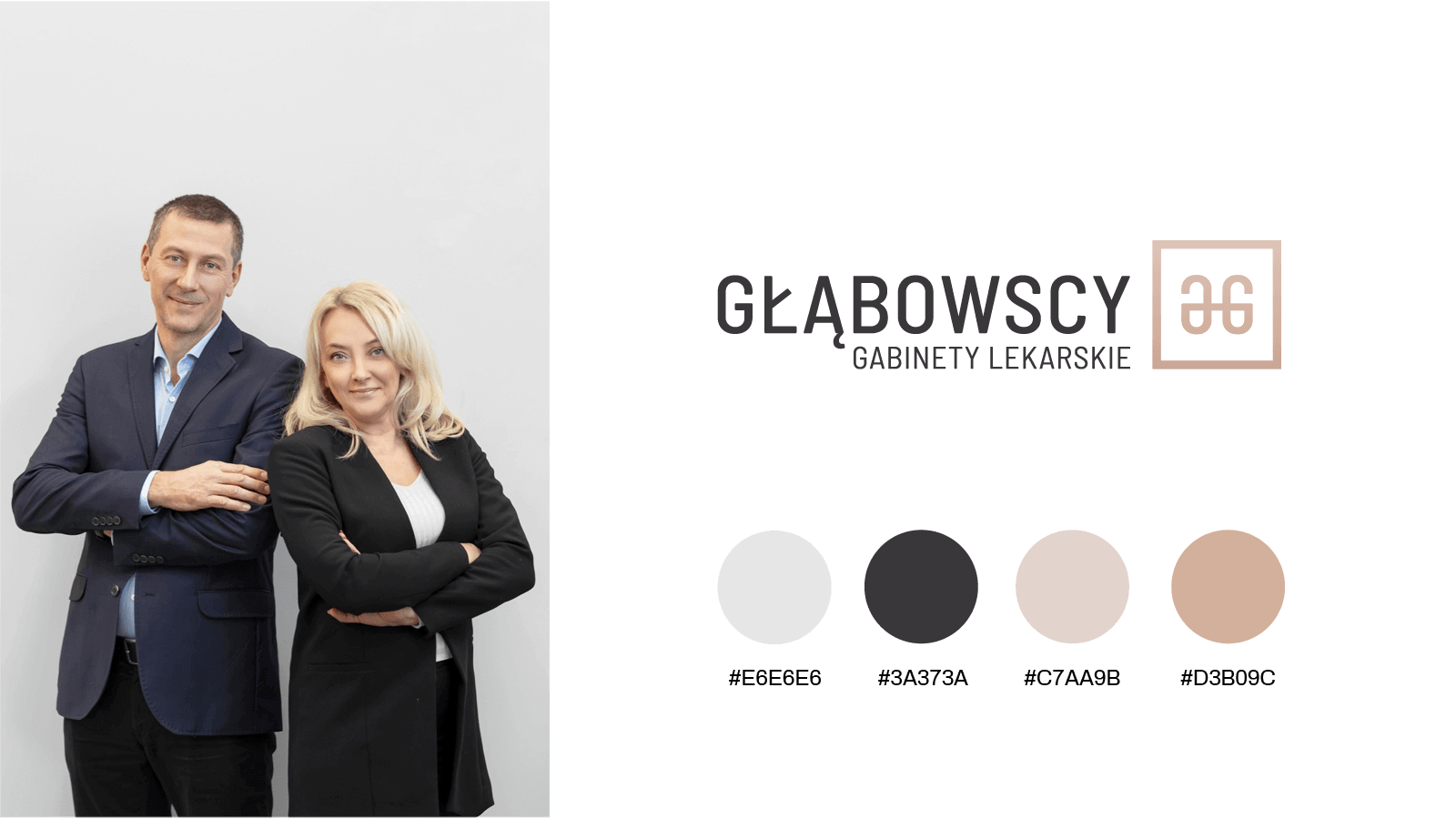 Before we redesigned the website
Below is a screenshot of what Sylwia's website looked like before we redesigned their website. Wojtek had no website or any other form of independent presence.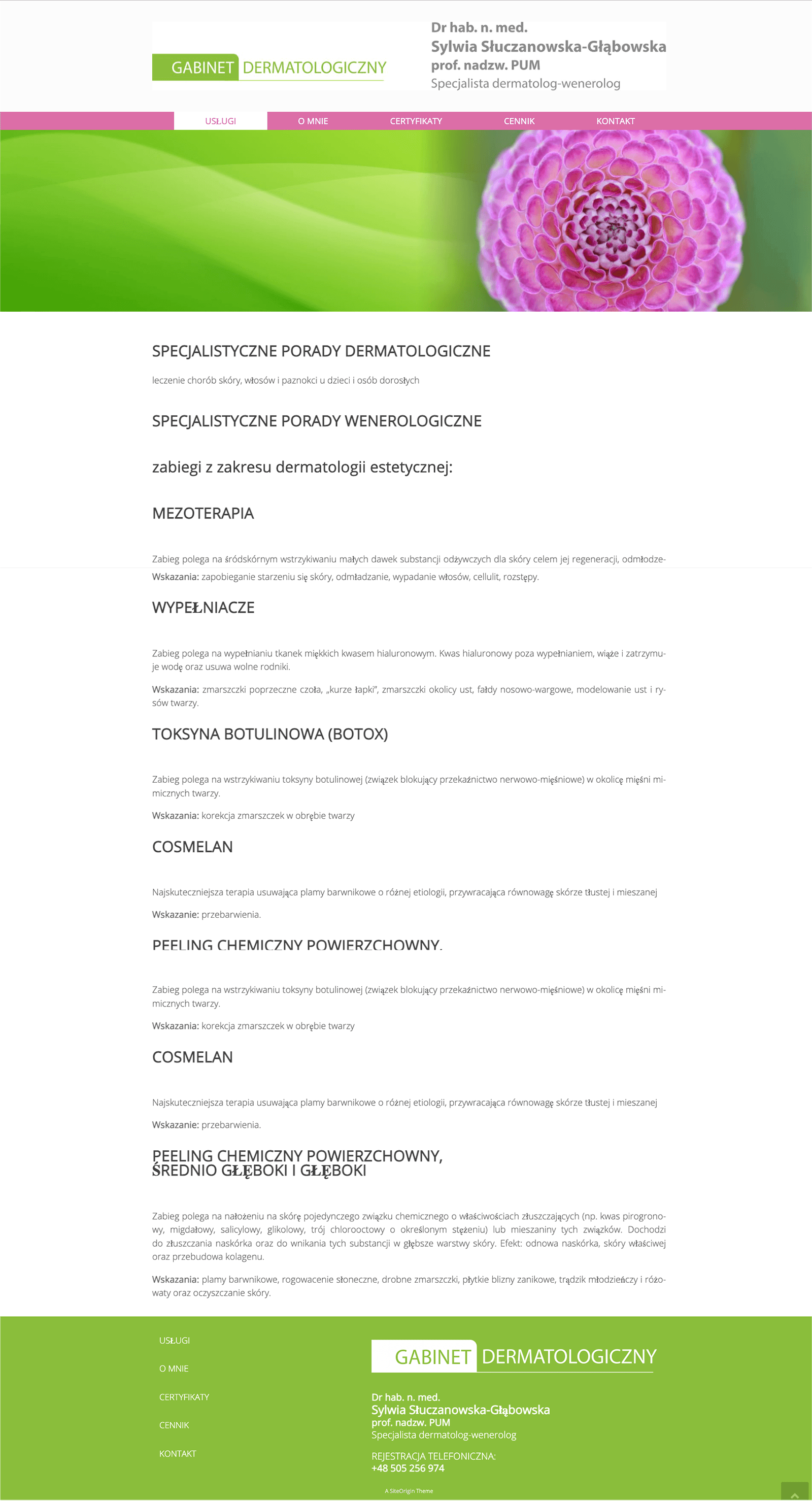 "We've been working with Redroom.com ever since they created our logo and I could not recommend them enough.
We have a lot of work on our hands and we don't have the time to focus on marketing, but Peter and Kapi have a lot of ideas in store for us, and together, we're slowly putting them into practice."
Wojtek Głąbowski,
Co-owner, gynaecologyst, Głąbowscy Clinic
Let's Get Started
Ready to Start a Project? Let's Get to Work!