Brener Ltd is a Kensington-based, family-owned construction company operating in the Grater London area. They have been in the London building business for over 15 years and focus on offering high-quality property improvement services such as refurbishments, extensions and conversions.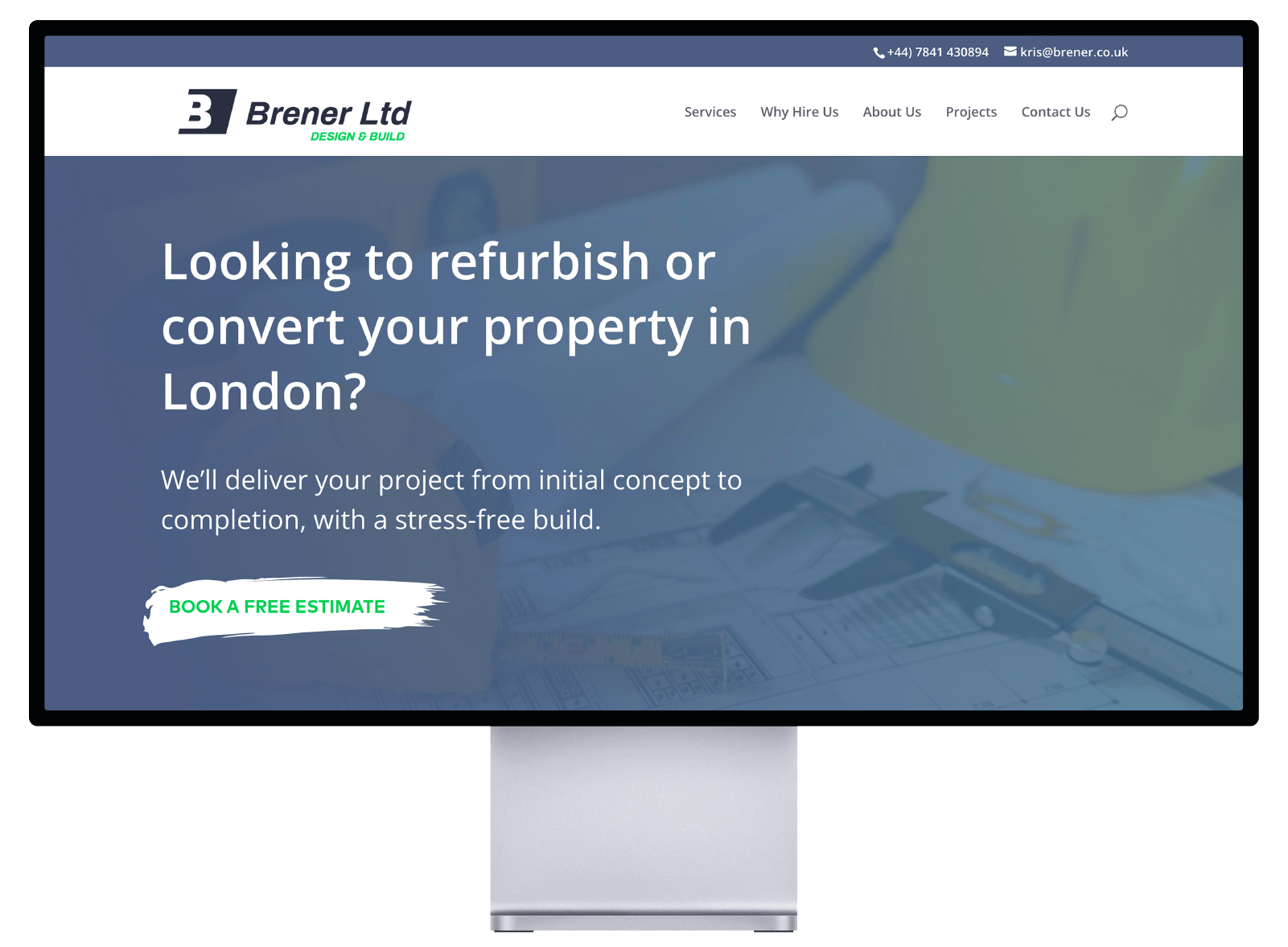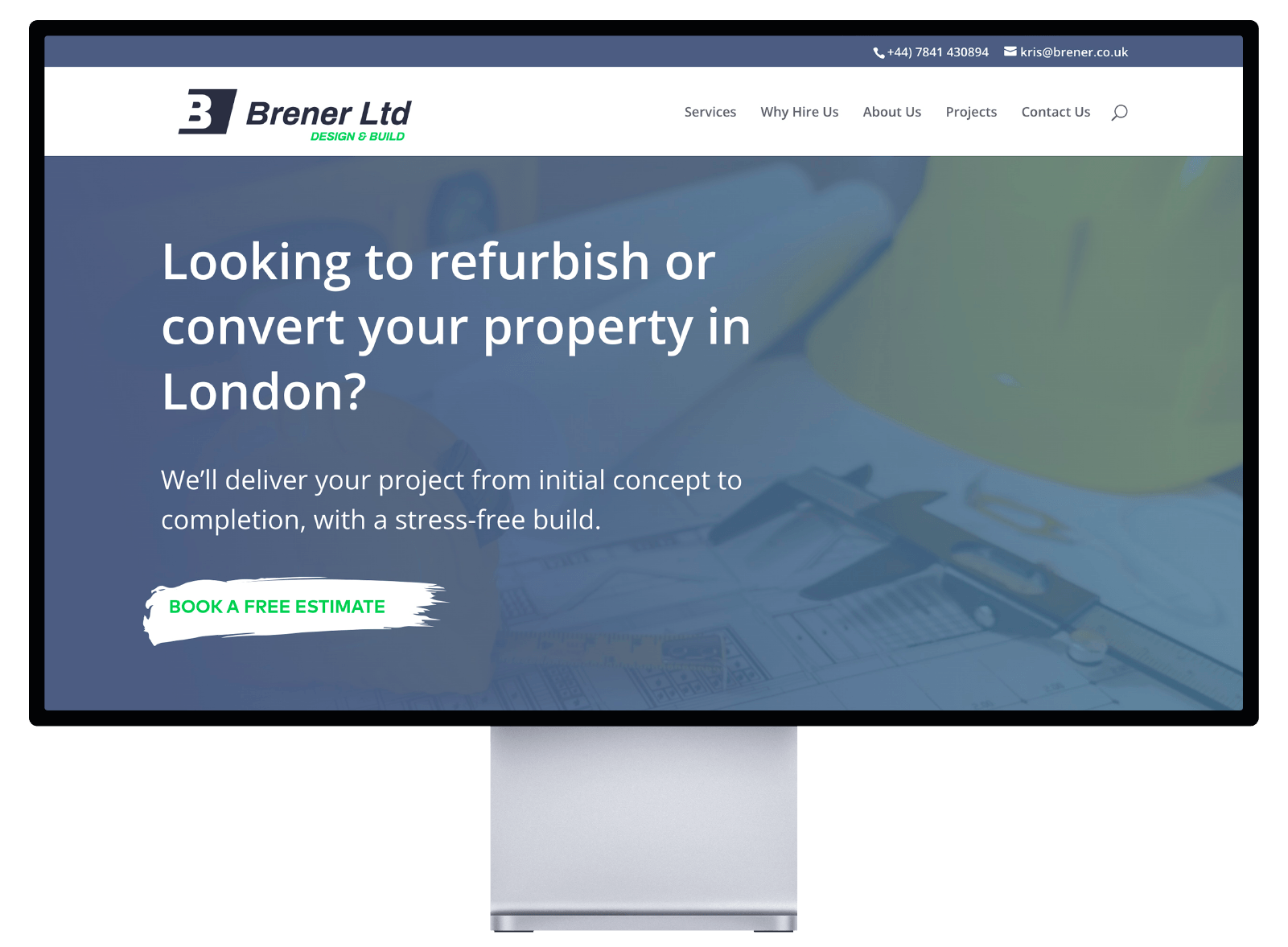 The company management were aware for some time that the website needed a major refresh in order to bring any new clients, let alone expand the business.
They didn't want to surprise their existing clients so they decided to keep the company logo. Everything else could be revised.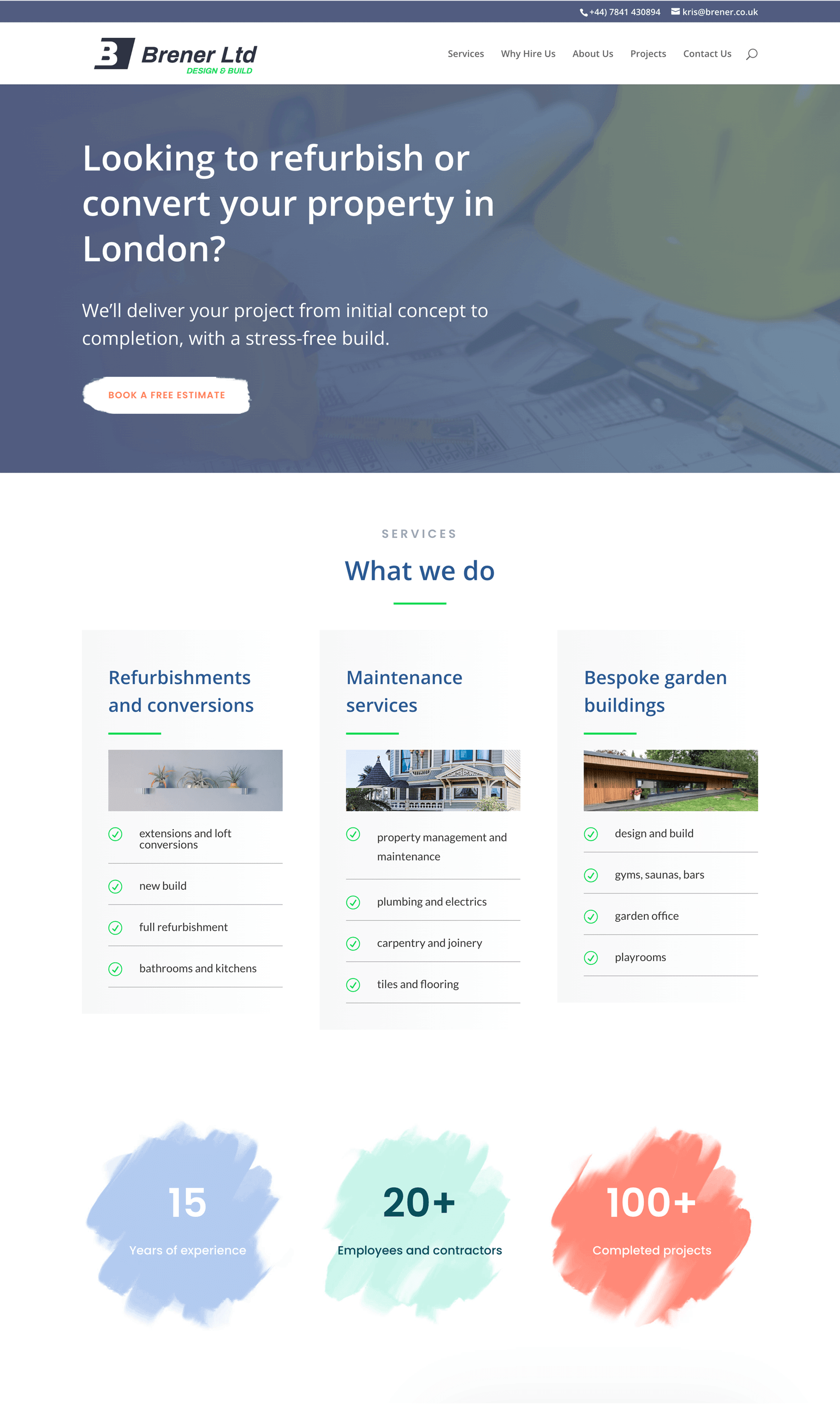 "I was referred to Redroom.com by a friend who had previously worked with the agency. I quickly found out they were the best choice for what we needed.
We're 100% happy with the end result and I'm no longer uneasy to direct potential clients to visit our website before we talk in person."
We kept the logo as requested and designed the whole website from scratch around it, keeping the original colour palette with some adjustments.
After a consultation with the company owner, we decided to adopt a new typography which results in a more modern look of the website. All the texts on the site were expanded and rewritten.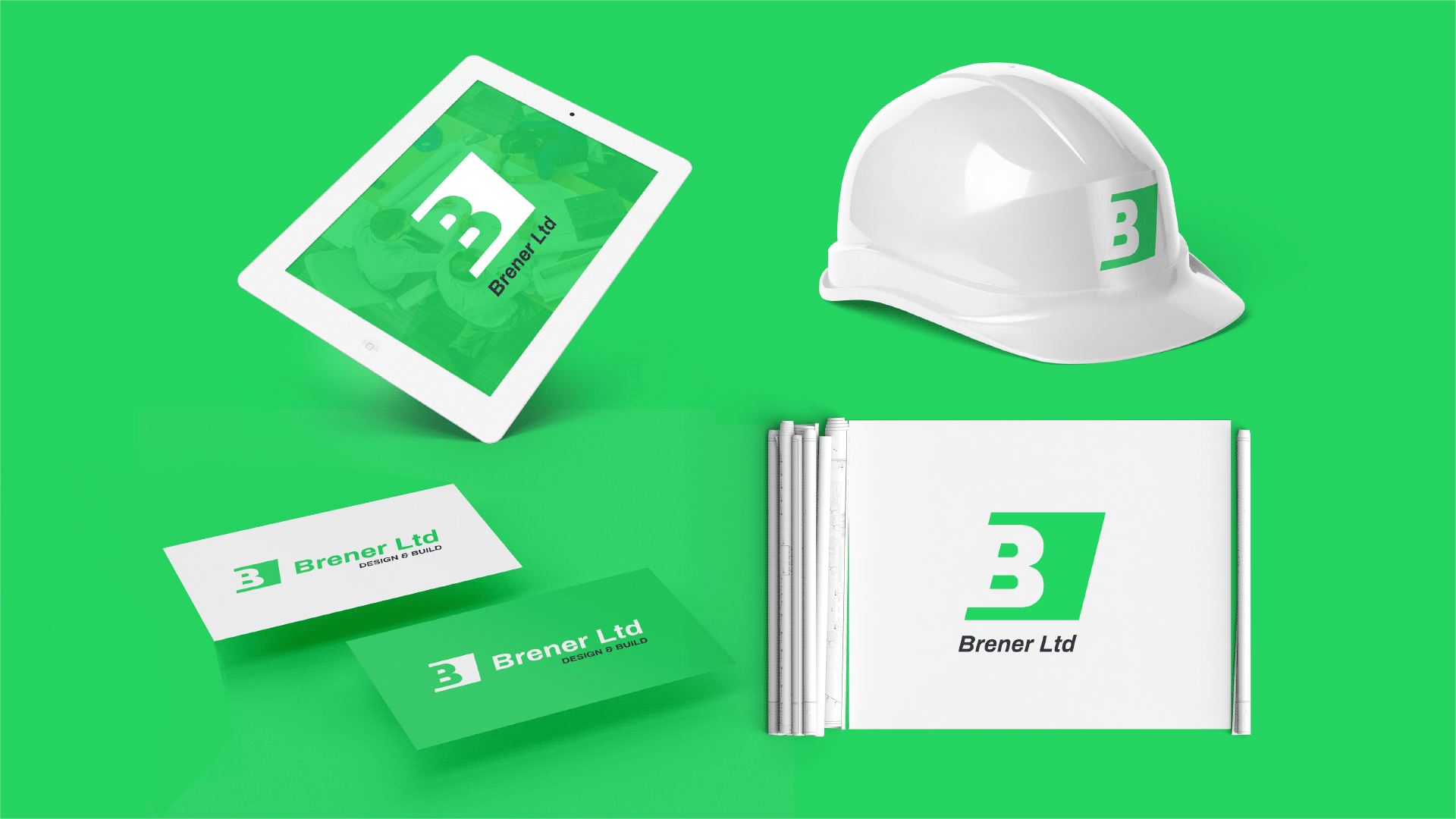 The new design of the website and the copy were welcomed with enthusiasm by the company owner and the staff. The clients' feedback is also overwhelmingly positive. The organic traffic increased and the bounce rate dropped significantly.
Before we redesigned the website
Here's a screenshot of what the website looked like before Brener Ltd hired us to redesign their website. It wasn't really bad, but it was pretty basic and it was certainly a good time to make a change.
"Piotrek has provided expert advice and support from day one. He patiently listened to all our needs and presented a design that we fell in love with immediately.
The copywriting on the original website was quite OK, but Piotrek rewrote all the content and now it's all much clearer and more appealing."
Kris Kozlowski,
founder & owner, Brener Ltd
Let's Get Started
Ready to Start a Project? Let's Get to Work!