Case Study / Aleksandra Cieślak
Aleksandra Cieślak is a leading physiotherapist in the region who focuses on helping young children with disabilities through manual therapy.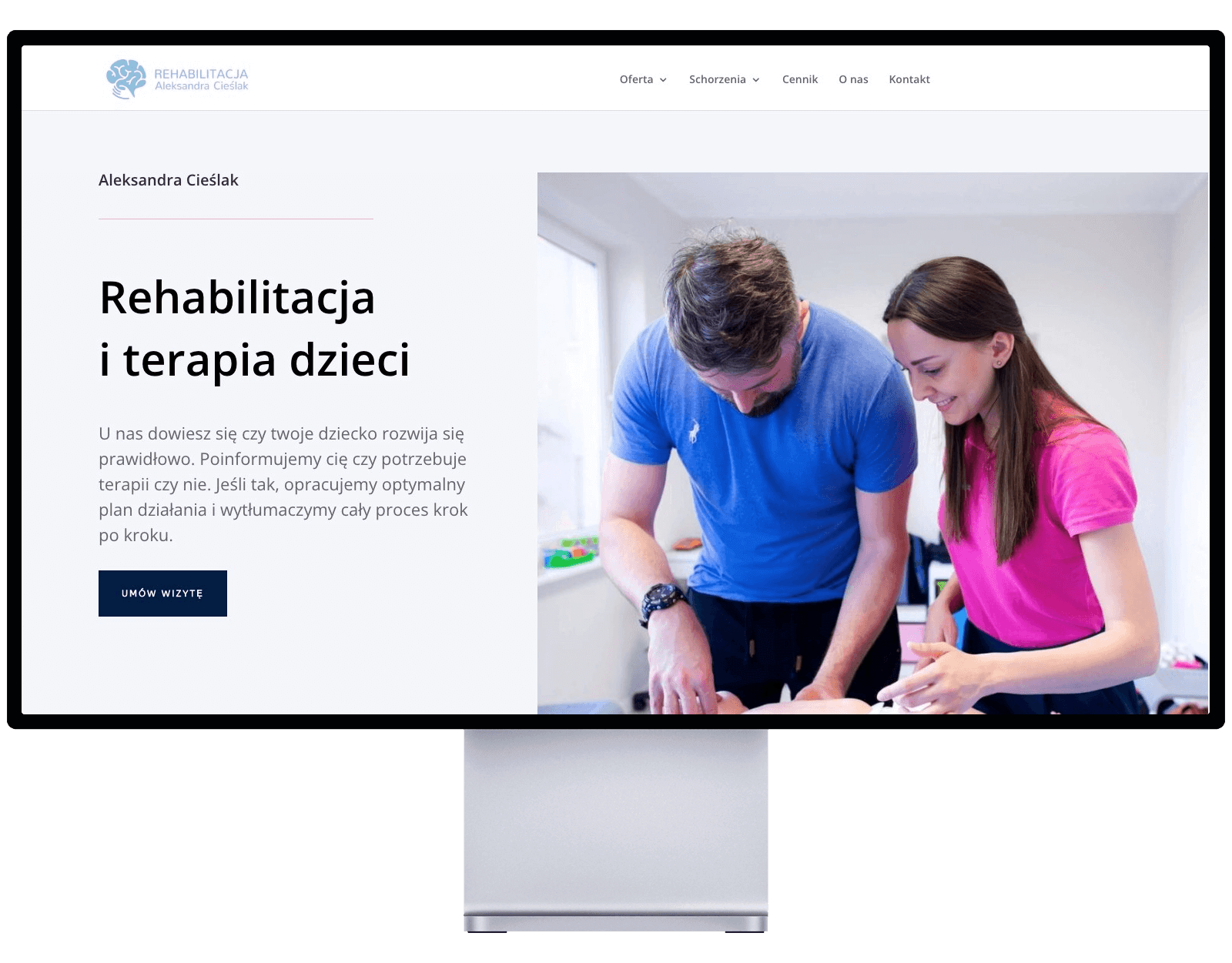 Like many good medical specialists, Aleksandra had been relying on acquiring new patients mainly through referrals. However, she's looking to expand her practice, grow her team of doctors and physiotherapists, as well as provide help to parents with blog posts and youtube videos. She turned to us with a request to build her online presence from scratch.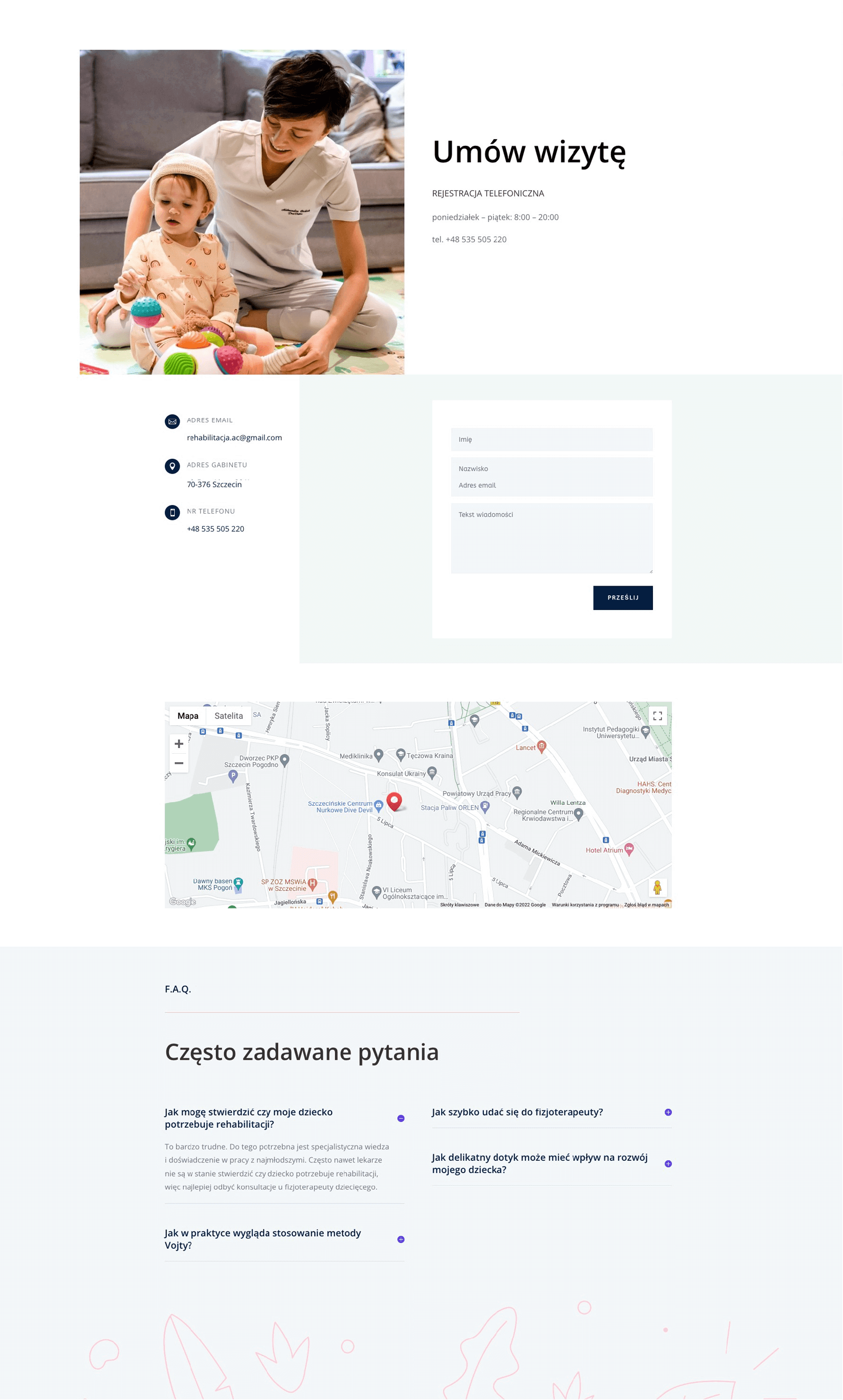 "I love the branding and the website created for me by Redroom.com. Since the veri first moment we met, both Kapi and Piotrek have been a godsend for me in terms of marketing and help with anything that is involved with my company's online presence.
I'm opening another business related to physiotherapy and, of course, I can't imagine working with anyone else for all my marketing needs."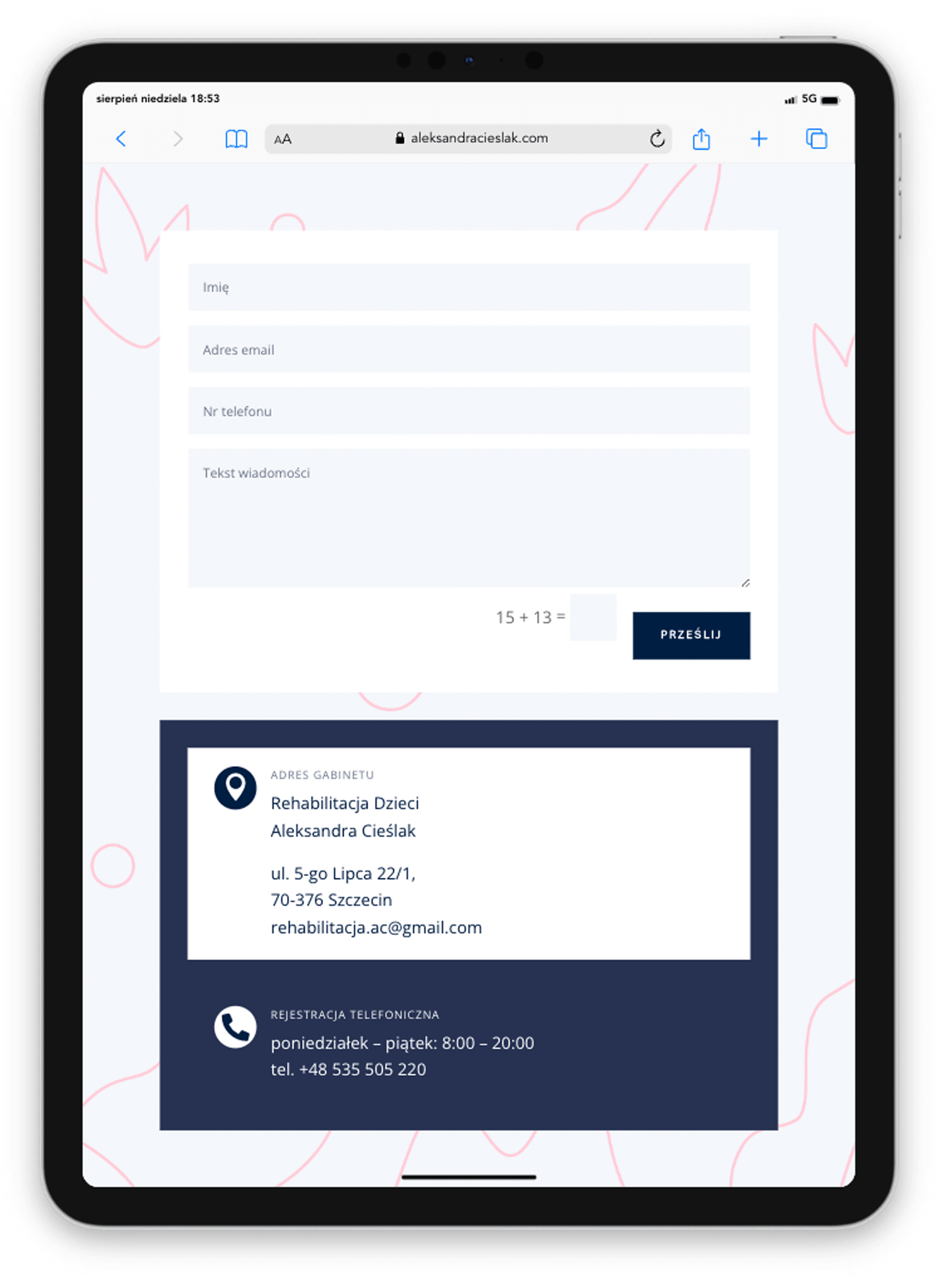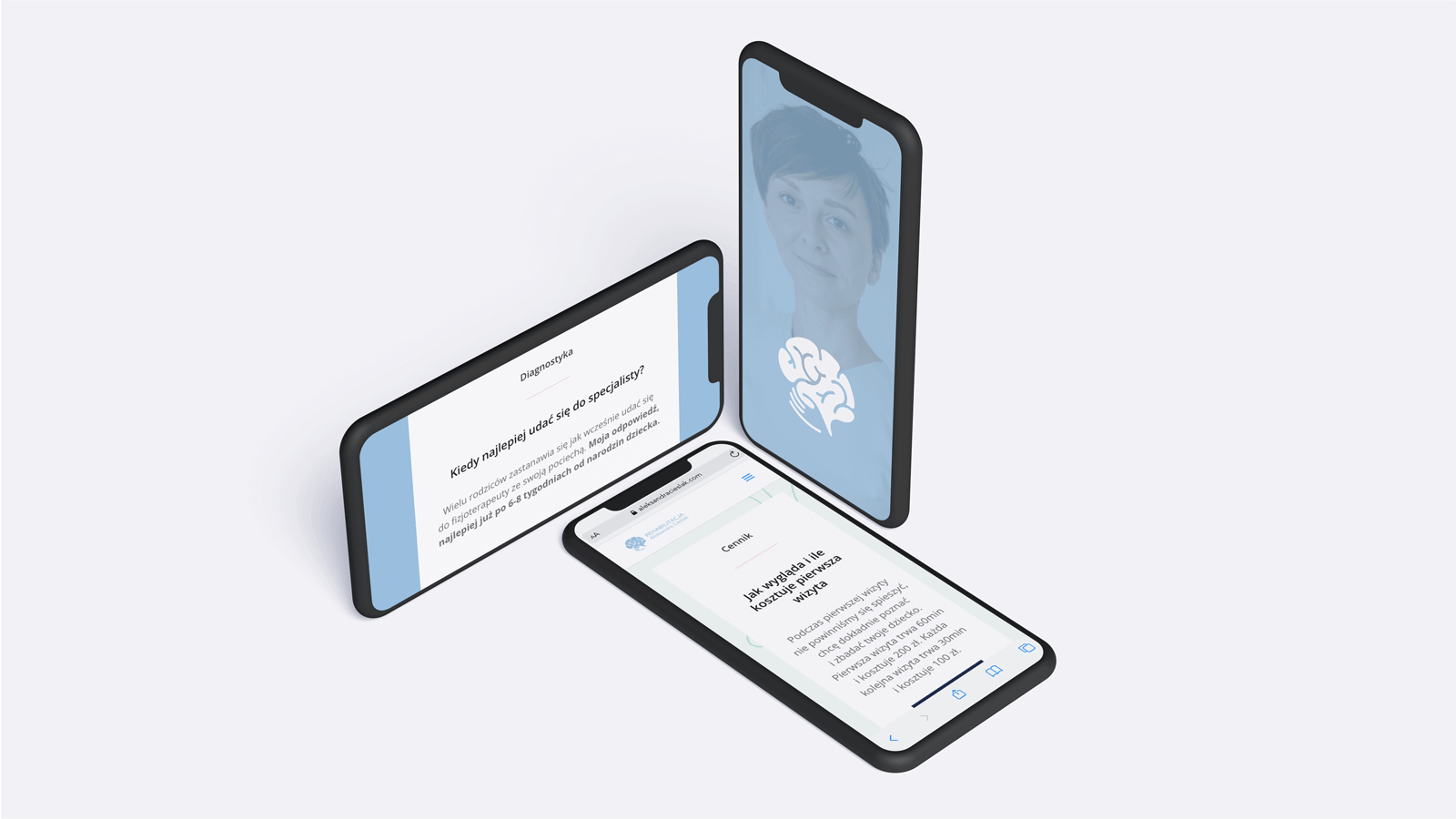 Before asking us for help, Aleksandra had not a shred of any brand identity – not even a business card. We created her brand identity with a logo, colour palette, graphics etc.
On top of that, we designed and developed a website and arranged a professional photo shoot in her office. We helped her launch and manage a Facebook page and plan we're putting finishing touches befaure launching her first drip email campaign.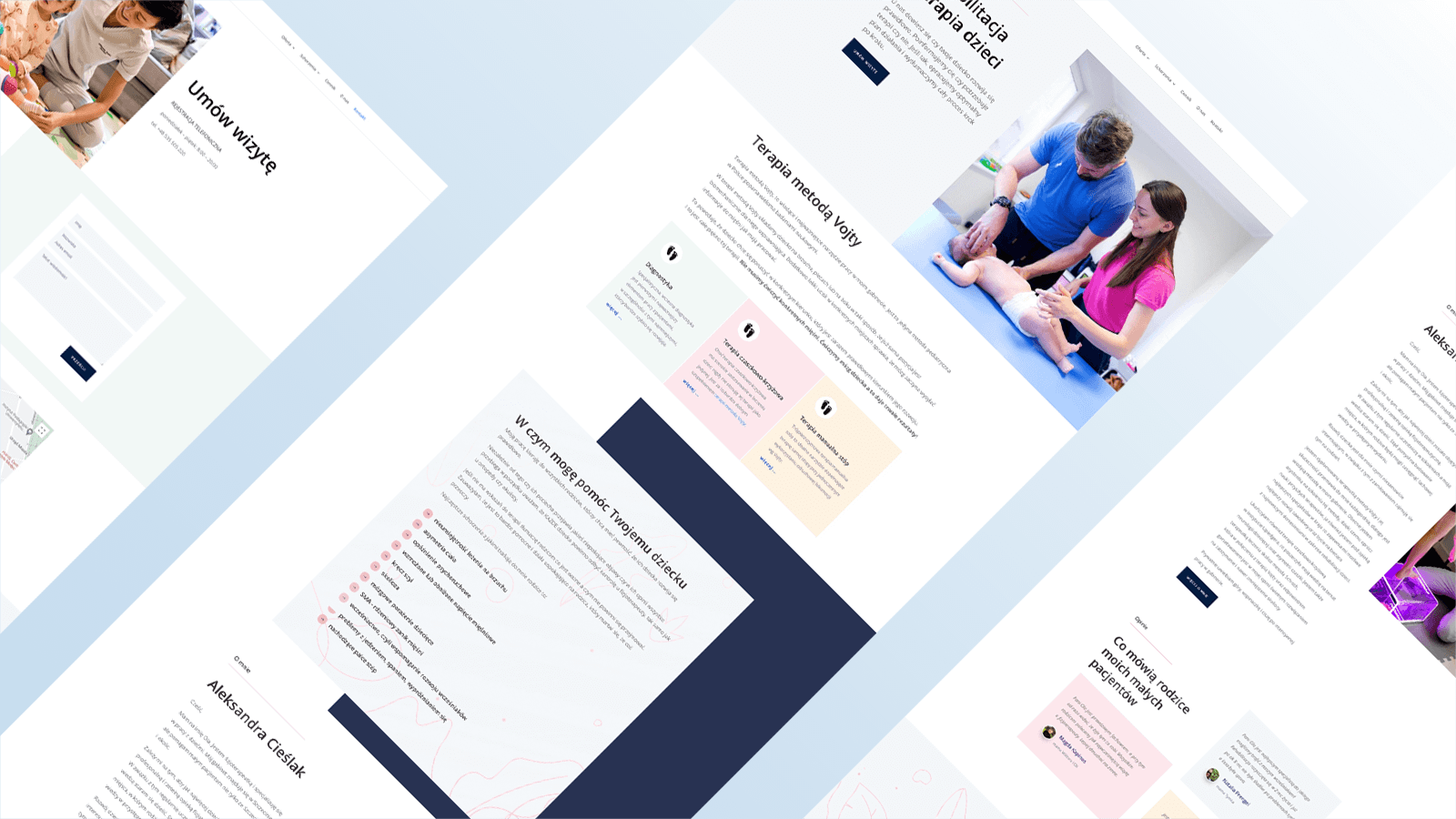 Shortly after launching the website, it became the main source of Aleksandra's new clients. The traffic is growing steadily and Aleksandra is working on a series of posts that will become a starting point of the blog where she wants to inform and help parents by providing instructions for home exercise programs.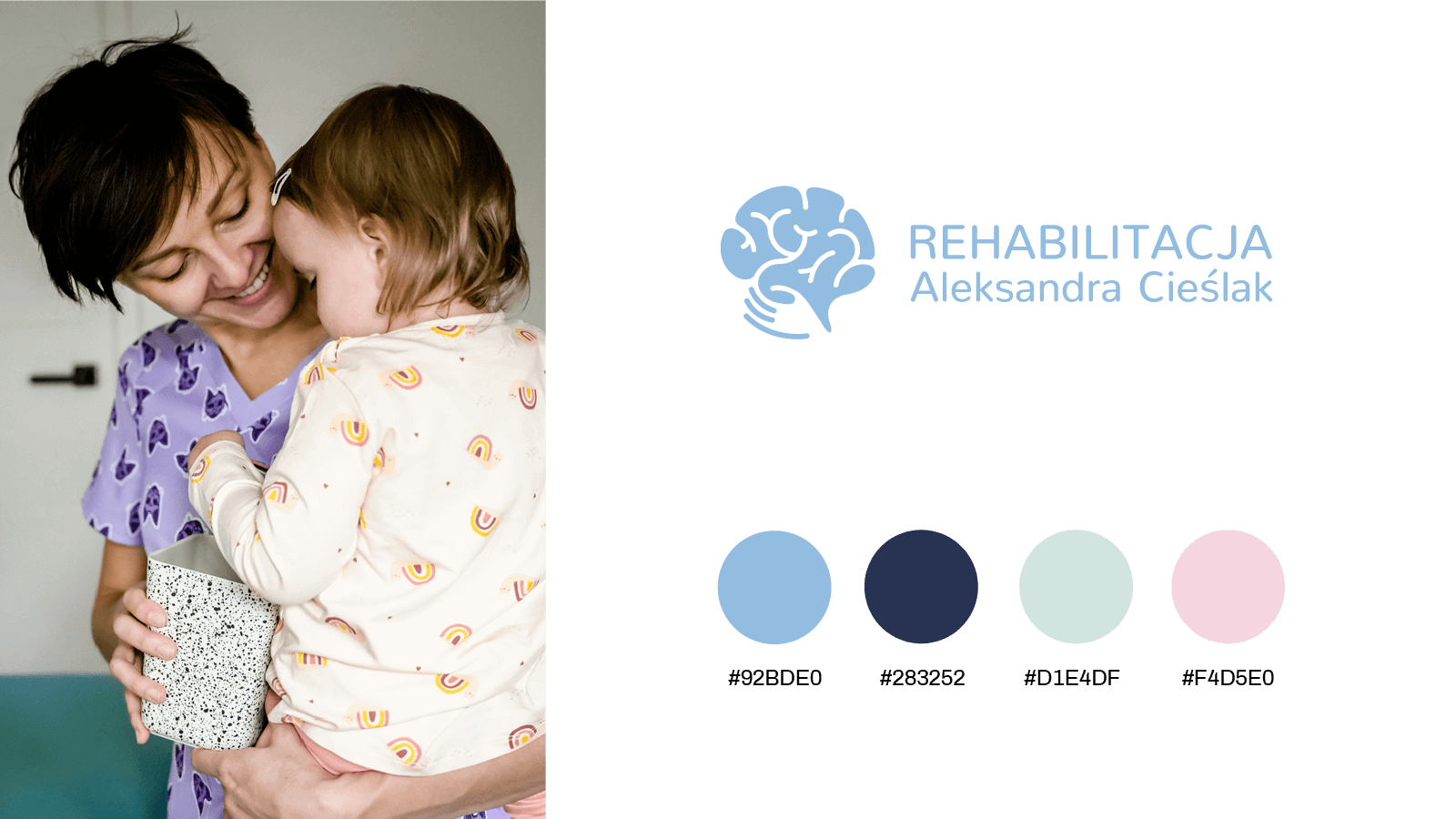 Let's Get Started
Ready to Start a Project? Let's Get to Work!