Smoky The Yorkshire Terrier Was Probably The Cutest Service Member In WWII
This is Smoky, a female Yorkshire Terrier that served in World War II.
Smoky was found in a foxhole by an American solider during the war and later sold to Cpl. Bill Wynne. She became a wartime sensation, backpacking through the New Guinea jungle and visiting injured soldiers to become one of the first therapy dogs.
Wynne found her exceptionally easy to train and she was soon aiding in the war effort, including an assignment to help string communication lines between outposts in the Philippines. You can read Wynne's description of the event in the caption below.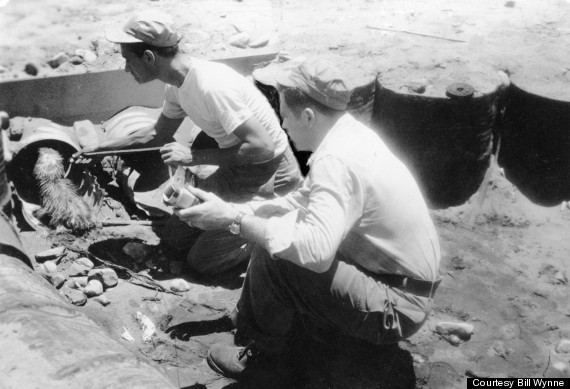 Bob Gapp and Bill Wynne set up Smoky when it became imperative that phone wires be strung to the airfield from three squadron areas. A culvert 8" in diameter and 70-feet-long under the taxiway was the logical place. If dug up by hand it would have required many men three days work and the planes to remain operational would have to be moved to the steel matting along the runway. The runway was being bombed daily. Wynne coaxed Smoky through from the far end. She had to climb 4" mounds of sifted sand every 4" feet. She did it in a few minutes. She did it because she was asked to.
See more photos and read more about Smoky at Huffington Post Dogs.
About William
Oh where do we begin when truth is greater than fiction? Bill Wynne, of Irish descent, spent his early years in an orphanage and running the streets of Cleveland where he learned much about dogs. A poor school student, he found his way into an elective...