Urban Fantasy Heroines---Preferred Boyfriend: Alpha Werewolves!
Speaking of preferred boyfriends--another alpha werewolf is definitely the choice, if he could only believe in psychic phenomena!
I loved this from Orbit Books~~~Oh, yes, preferred boyfriend--alpha werewolf!
The heroines must have gotten a taste of Darien, Devlyn, Hunter, Cameron, Leidolf, Jake or one of the other heroes they could really snuggle up to...yep, werewolves have it! And there's not a wilting flower among the heroines either--whether they're alpha werewolves themselves, or humans who end up becoming part of the wolf equation!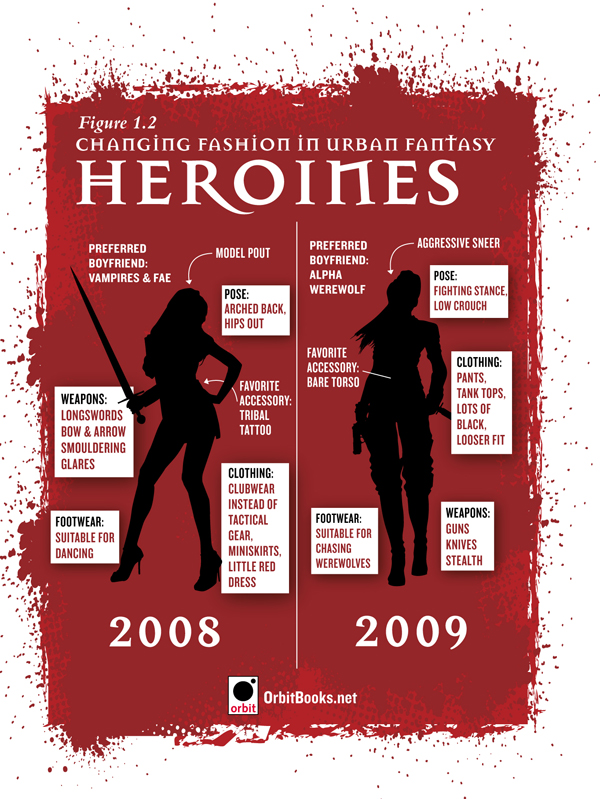 I absolutely love it!!! What does everyone else think? :)
I'm thrilled to be here with an interview at Sizzling Hot Books and thanks to Marissa for having me!
http://sizzlinghotbooks.blogspot.com/2010/08/terry-spear-interview-giveaway.html
I was delighted to spend time with my friend and critique partner, Carol Burnside! She had interviewed me also for her group author blog at Petit Fours and Hot Tamales! So drop by and say hi, if you have the time!
http://petitfoursandhottamales.com/2010/08/terry-spear-a-story-for-everyone/
And I'm here at Mason's Thoughts in Progress! Thanks so much for having me, Mason! I talked a little about what makes the series different! And thanks for ordering Wolf Fever! :) Poor Carol is at her wits end in Wolf Fever, trying to keep from shifting. It's really a problem, you know, when you can't control where your mind wanders (being psychic, that is), and then your body wants to grow fur? Okay, enough is enough. :) Everyone would like to believe they have some control over their own destiny!
http://masoncanyon.blogspot.com/2010/08/terry-spear-guest-blogger.html
And while I was doing some research about wolves, I came across this gorgeous wolf and wanted to share him with you. He definitely has to be one of the Silver boys. Don't you think?
It's hump day at work!
Have a super Wednesday!!
Terry
"Giving new meaning to the term alpha male."
www.terryspear.com
Spear will satisfy longtime fans and newcomers alike with her vivid descriptions and deliciously gnarled plot."
About Terry
USA Today Bestselling Author of A SEAL in Wolf's Clothing. Award-winning author of paranormal romantic suspense, urban fantasy, and medieval romantic susense. PW's BEST BOOKS OF THE YEAR. Retired LTC with the USAR and award-winning teddy bear artist whose...
Terry's Favorite Books
I'm an eclectic reader so love reading true stories, mythology, romance, historical, paranormal, romantic suspense, YA, historical fiction, just a hodge podge...