Twittering & Making More Money
Where legends and myths collide...
First, if you're twittering, are you doing a good job of it? Here's a way to see if you're making the grade! 
If you follow everyone and their brother and no one follows you, you probably won't be making the higher grade. If you don't post every once in a while or you post every second of the day, you'll probably score poorly. 
I figured I'd make 11-12%. Easily. :) I made 92%!!! I was in shock. So I'm doing something right.  With 549 that I'm following and 527 following me, and 401 tweets, and 803,357 ranking out of 9,532,710, that's not bad! Now, if I could only sell like that, I'd be doing GREAT! What surprised me too is that I've been on it for 2 years, 4 months and 21 days. I didn't know I'd been on that long, but I have to say I've only been actively using it for the last year, or so, maybe less.
In other news--if you're self publishing, did you realize you can make more money on Smashwords for your under $2.99 reads for B&N? But make more money for your $2.99 and higher books at B&N if you opt out for that title at Smashwords?
One of my critique partners brought up the fact. If you go through Smashwords, for a 99-cent read, you will get 60%, whereas if you go directly through B&N, you will only get 40%. It might not seem like much, but I've sold 389 books at 99 cents, and I would have made $77.80 more if I had sold through Smashwords. So it adds up!
It seems to take forever to get into the premium catalog where your book will be available at the various sites through Smashwords, and it probably takes longer, like a couple of weeks past the month that the sales are being reported from the various outlets like Sony and Apple, but in the long run, it will be worth it, penny wise. It adds up.
But when you sell at B&N for $2.99 or more, you'll earn 65% instead of Smashwords 60%, so you'll do better uploading your own titles to B&N for the higher priced books. :)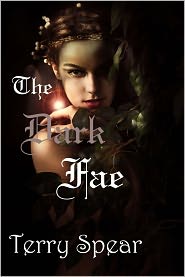 Have a super hump day!!! And happy twittering! Terry "Giving new meaning to the term alpha male."www.terryspear.com
Spear will satisfy longtime fans and newcomers alike with her vivid descriptions and deliciously gnarled plot."
About Terry
USA Today Bestselling Author of A SEAL in Wolf's Clothing. Award-winning author of paranormal romantic suspense, urban fantasy, and medieval romantic susense. PW's BEST BOOKS OF THE YEAR. Retired LTC with the USAR and award-winning teddy bear artist whose...
Terry's Favorite Books
I'm an eclectic reader so love reading true stories, mythology, romance, historical, paranormal, romantic suspense, YA, historical fiction, just a hodge podge...