Labor Day Weekend!! by Terry Spear
Are you doing anything special?
I'm getting The Ancient Fae ready for print, which means I now have the interior of the book ready and it's time to work on the cover. It's not the same as working on a ebook cover. You have to make sure that all the print words are not to close to the edge of the book or they'll be cut off. And I have no idea if they are or not until I try this out. Plus I have to make a back cover.
So I'm off to do that, and another guest blog. I'm waiting on 6 interviews to be sent before I can finish those up. Which means? I can write on the books today!
And! I received a Fresh Fiction review for the first jaguar shifter story, SAVAGE HUNGER! Loved it! Dark, sultry, and primal romance! Woohoow!!! Get ready for a trip to the jungle!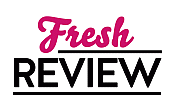 "Dark, Sultry and Primal Romance" Savage Hunger
Terry Spear
Reviewed by Jessica Dunn
Posted August 31, 2012
SAVAGE HUNGER is set deep in the Amazon and author Terry Spear brings the dark sultry jungle to life before your eyes. The chemistry between Kathleen and Connor is blazing hot and will leave readers breathless. Best Selling Author Spear known for her Werewolf Series kicks off her new Jaguar shifters series with SAVAGE HUNGER and I believe she has another best seller on her hands.
Savage Hunger, October 2012
by Terry Spear
Sourcebooks Casablanca
352 pages
ISBN: 1402266928
EAN: 9781402266928
Kindle: B008BWABXU
Paperback
Buy at


Okay, I'm off to work on The Ancient Fae to see if I can get that uploaded today. It'll take about a week to be available.
Have a super great Labor Day! I'm going to be working on writing. Isn't that what Labor Day is all about??? Labor!
Terry
"Giving new meaning to the term alpha male where fantasy IS reality!"
www.terryspear.com
Spear will satisfy longtime fans and newcomers alike with her vivid descriptions and deliciously gnarled plot."
About Terry
USA Today Bestselling Author of A SEAL in Wolf's Clothing. Award-winning author of paranormal romantic suspense, urban fantasy, and medieval romantic susense. PW's BEST BOOKS OF THE YEAR. Retired LTC with the USAR and award-winning teddy bear artist whose...
Terry's Favorite Books
I'm an eclectic reader so love reading true stories, mythology, romance, historical, paranormal, romantic suspense, YA, historical fiction, just a hodge podge...