The SEALs were great, weren't they? And everyone and their brother were SEALs now, but in this story, Hunter and his team really were...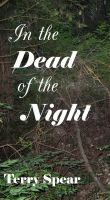 In the Dead of the Night
Ebook By Terry Spear
Published: May. 05, 2011
Category: Fiction » Literature » Romance - Suspense
Category: Fiction » Literature » Romance - Adult
Words: 79596
Allan Thompson works for a special agency that takes down terrorists, but when he's given the mission to protect one of Thurstan Wilson's mistresses, he knows something isn't right. Jenny Brant doesn't have much time before she's history and she has a plan, but what happens next turns her whole world inside out.

Allan Thompson arrives in Waco, Texas for a mission of utmost importance--protect a terrorist's mistress from being the next victim on his hit list. But when the mission goes down wrong, Jenny Brant is nearly killed and Allan begins a new mission--protect her at all costs--as her faux husband until she can regain her memories.
Everything about the mission seems wrong--all starting with one Jenny Brant who doesn't fit the profile of the kind of woman Wilson usually hooks up with. Allan and his team must protect her, but at what cost to his own sanity or his heart?
Jenny Brant begins to regain her memories, but when she learns she has a huge inheritance that Wilson wants by marrying her, and the agent Allan Thompson will marry her instead to secret her money away with the Agency's protection, she still can't remember why she would have been a killer's main squeeze. When Wilson's thugs try to return her to him, she becomes less sure of who the good guys are and who she truly is.
The only thing she knows for certain--if someone doesn't take down Wilson, her life is forfeit.
***
Also available at All Romance ebooks, Barnes and Noble,  Amazon!!
I'm off to my daughter's college graduation in a little bit. She'll be going for a paid internship program, which was highly competitive, and be earning a masters in nutrition science with an offer of a job at the end of it. So I'm really proud of her!
And I homeschooled her! :) 
But I'm also working hard on doing a ton of guest blogs for the upcoming tour of Heart of the Highland Wolf, coming out June 1, the first of the Highland werewolf stories. And trying to get my word count on Heart of the Jaguar. The research has been lots of fun from learning about 625 pound catfish that nearly have armor plating and can be up to 15 feet long, to pink dolphins that swim with the piranha.
Hope you all have a great weekend!
Terry Spear
"Giving new meaning to the term alpha male."
Spear will satisfy longtime fans and newcomers alike with her vivid descriptions and deliciously gnarled plot."
About Terry
USA Today Bestselling Author of A SEAL in Wolf's Clothing. Award-winning author of paranormal romantic suspense, urban fantasy, and medieval romantic susense. PW's BEST BOOKS OF THE YEAR. Retired LTC with the USAR and award-winning teddy bear artist whose...
Terry's Favorite Books
I'm an eclectic reader so love reading true stories, mythology, romance, historical, paranormal, romantic suspense, YA, historical fiction, just a hodge podge...