How Do Women Respond to Winking?
Have you ever been winked at? What does it mean? How does it make you feel? Ever wink first?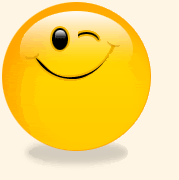 When I began thinking about this, of course I had to have pictures, and pictures tell more of the story. In this case, she's winking because? I think she's just swallowed something she wasn't expecting. So more of a reflexive taste-bud reaction, not a real wink. :)
In this case, well, it's a bottoms up, a happy-go-lucky wink, don't you think?
And yes, the flirt.
And there's the come-hither kind of wink.
And the, my eye's glued shut and won't open properly wink.
And of course the conspiratorial wink. Hey, you know, wink, wink, get it?
So what about you? Ever wink and why?
Have a super Friday!!!! TGIF!
Terry
"Giving new meaning to the term alpha male where fantasy IS reality!"
www.terryspear.com
Spear will satisfy longtime fans and newcomers alike with her vivid descriptions and deliciously gnarled plot."
About Terry
USA Today Bestselling Author of A SEAL in Wolf's Clothing. Award-winning author of paranormal romantic suspense, urban fantasy, and medieval romantic susense. PW's BEST BOOKS OF THE YEAR. Retired LTC with the USAR and award-winning teddy bear artist whose...
Terry's Favorite Books
I'm an eclectic reader so love reading true stories, mythology, romance, historical, paranormal, romantic suspense, YA, historical fiction, just a hodge podge...