Book Covers--What Makes Them Work??? By Terry Spear
Sourcebooks has outstanding book covers! What's appealing? The colors. The wolves. The men. The simplicity. When there's too much clutter, it's hard to see a thumbnail picture on Amazon or B&N. So simpler works better. In the beginning, the cover artists didn't include the heads. But readers preferred to see their faces. And for the first cover, I preferred a flesh-colored body to the gray one. But it was artistic. He is a gray wolf.
Heart of the Wolf (Book 1), Destiny of the Wolf (Book 2), To Tempt the Wolf (Book 3)
Legend of the White Wolf (Book 4), Seduced by the Wolf (Book 5), Wolf Fever (Book 6)
Heart of the Highland Wolf (Book 7), Dreaming of the Wolf, (Book 8), A SEAL in Wolf's Clothing (Book 9)
A Howl for a Highlander (Book 10), A Highland Werewolf Wedding (Book 11)
With the new covers, my name has grown as my name has grown. :)
I also loved this one that was created by Vinspire Romance--a time travel ghostly western romance.
Winning the Highlander's Heart (Book 1), The Accidental Highland Hero (Book 2)
What is wrong with the 2nd Highland cover? The Title is way too small, as is my name. The first book, my name should be bigger also. The same with A Ghost of a Chance at Love, my name should have been bigger. Even if you're a no name, like I was when I first started writing, our name should stand out so that in a small picture, a viewer can still read it.
And this is a new one I'll be putting out later this year that was done by one of Jimmy Thomas's cover artists.


These were professionally done by a cover artist: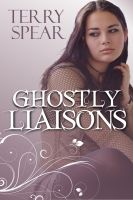 My son-in-law actually added the fire and symbols on The Beast Within cover to give it more appeal.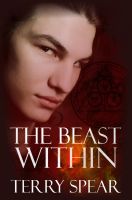 And here is a standard stock photo that catapulted the story into successful sales.
I discovered this gem that was created by Spittyfish Designs and though I have only just begun to write the third book in the series, I've now have the gorgeous cover for when it is done.

Another stock photo for an upcoming release, the 5th book in the fae series.

Do covers help sell books? Yes!!! Not all cover artists create the same quality pieces, yet several will charge the same price for poorly done covers as ones who do beautiful covers. Do a Google search and you can find lots of cover artwork, many premade already that if they appeal, they're yours.
Some are yours and the artist doesn't resell the same picture to a hundred billion people. Others will sell the same cover to anyone who wants to buy it. Which can cause confusion when your cover has a dozen other titles and authors' names and you're all promoting the book at the same time!
Sometimes it's worth it to pay a little more or find an artist that doesn't resell your cover over and over again!
Covers should: 1. Give a sense of time period (if it's not contemporary--it should indicate the historical or scifi feel)2. Should not be too busy (keep it simple and easy to view--I've seen some that have thrown EVERYTHING onto the book cover to tell the story)3. Give a sense of genre (if it's a vampire romance, then something that might help to indicate that. It doesn't have to show off vampire fangs and dripping blood, but a moon, red and black setting often conotate vampires, a shifter story--the beast the shifter turns into, a romance--a couple sweet on each other) When you first look at a book, if the cover can convey what genre it is, you can hook the reader. I look for Highland romances, and anything with a Highlander on it, plaid, kilts, catches my eye.
4. Title and author name should be in big enough font to read on thumbnail picture. Some of my fonts are a little fancy, but they seemed to work anyway.
5. Colors should be eyecatching not busy.
I'm not a cover artist, but even as a cover connosier, we can see the kinds of covers that appeal and make us want to pick up the book. :)
If you're self-publishing and one cover doesn't work, change it.
Even with Vinspire, the cover was changed from one cover to the Highland hunk. Sales shot up. So a cover can make a difference!
Have a super Monday!!!
Terry"Giving new meaning to the term alpha male where fantasy IS reality!"www.terryspear.com
Spear will satisfy longtime fans and newcomers alike with her vivid descriptions and deliciously gnarled plot."
About Terry
USA Today Bestselling Author of A SEAL in Wolf's Clothing. Award-winning author of paranormal romantic suspense, urban fantasy, and medieval romantic susense. PW's BEST BOOKS OF THE YEAR. Retired LTC with the USAR and award-winning teddy bear artist whose...
Terry's Favorite Books
I'm an eclectic reader so love reading true stories, mythology, romance, historical, paranormal, romantic suspense, YA, historical fiction, just a hodge podge...