The Starlight Club II by Joe Corso
The highly recommended action packed sequel.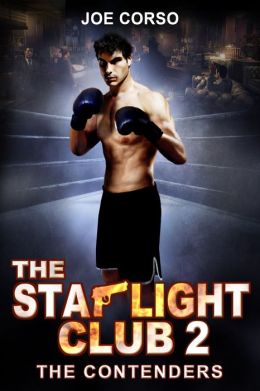 When Robert 'Bobby' Valentine's daughter Lynn asks him for more stories about The Starlight Club, how can he refuse? As Bobby recounts his memories of this time in his life and Queens in the early 60's, the reader is treated to a glimpse of what life was like then, the Mafia's influence, intrigue, boxing and the film industry.
This story is action packed and contains ruthless violence but as always, there are good 'bad' guys, and bad 'bad' guys. It can stand alone or continue seamlessly on from The Starlight Club I, as it features the same wonderful characters, but in Volume II the author has added many new.
At the end of this brilliant story, there seems to be a psychological tension building similar to that of Alfred Hitchcock, with a host of intrigue and Trenchie facing the greatest challenge of his life.
Un-put-down-able, I read this in one session and can't wait for volume III!
Available at Amazon in Paperback here http://www.amazon.com/The-Starlight-Club-Volume/dp/1483998185/ref=sr_1_1?ie=UTF8&qid=1367406079&sr=8-1&keywords=The+starlight+club+II
and on Kindle here http://www.amazon.com/Starlight-Club-ebook/dp/B00949P5QC/ref=sr_1_1_bnp_1_kin?ie=UTF8&qid=1367406128&sr=8-1&keywords=The+starlight+club+II
also
as a Nook Book here http://www.barnesandnoble.com/w/the-starlight-club-ii-joe-corso/1114971813?ean=2940044401075
Good, better, best, never let it rest, until your good is your better, and your better's, your best."
—Something my Dad always says.
About Susan
I have always loved reading and now enjoy reading and reviewing books on a wide variety of subjects . I am the author of three children's books, one paperback for older children, called Toby's Tails, which is about our border collie and two storybooks on...