Dear Chris Dorner: People Suck.
To America: Subject: Last Resort sound like the soon to be made (pulled right from the paper) movie directed by Bobcat Goldwait as lets face it: If you add a child accomplish with him and you are very well near close to Joel Murray's character in God Bless America.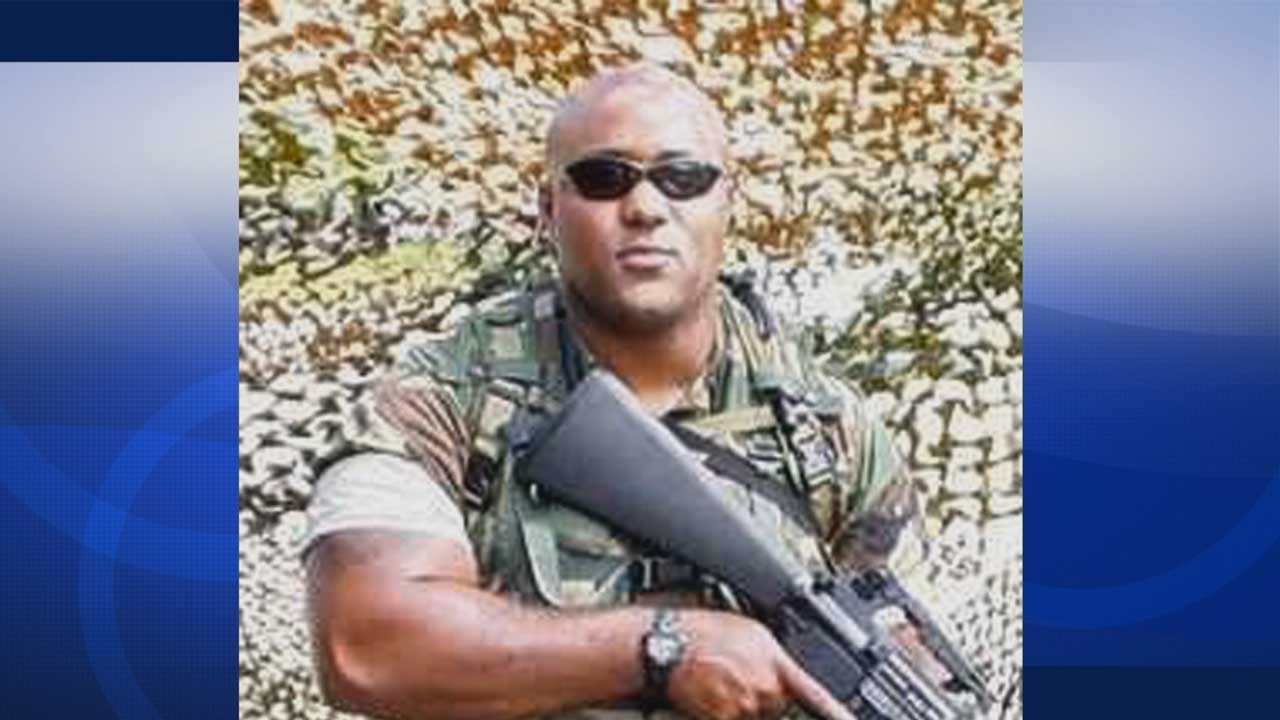 A man who has given up and snapped and is now on the assumed "Righteous Path" of destroying everything that is wrong with America.
Even the short description of this movie is close to the current thinking of Chris Dorner: "On a mission to rid society of its most repellent citizens". In Dorner's mind these people are the Los Angeles Police Department.
What has occurred online seems to be almost in the same thinking as the movie too: There are people who are actually cheering Mr. Dorner's killing spree. At the lowest form they nod their heads in agreement and say: What do you expect. The LAPD is a terrorist organization of its own.
These are the people (if I know them) who I quietly don't say anything to so I don't upset them. Because now I know how their cheese is going to slide off the cracker if that ever occurs.
Listen up close: I'm not a huge fan of the LAPD either. They are not what you would call the most cheery people in the world. Not too bright beating people up unarmed with video surrounding them. Including their own video. People will be outraged. But they are the police. Unless it goes somewhere else? Nothing is going to change unless Federal takes a hold and starts arresting the people who are arresting.
But I still come from this place: Killing is Killing is killing. It's probably not a good idea to do so unless under extreme circumstances. For instance, someone whose cheese slid off their cracker and they are shooting people on a vendetta spree.
Let's face it: People suck. There are rotten people out there. They will for no reason whatsoever do stupid things. They will beat people up for no reason. They break windows because they think its funny. They stomp on other people's faces because they feel they have the authority to.
People will piss off a side of a balcony or in public onto people and other things because they are so drunk they just figure that is okay...just too lazy to go to a bathroom...or both. Double the points if you read their Facebook and its filled with Zen like meme's
People will double park on the street during the worse traffic backup of the day. They will cut you off in traffic and then do the "V fingers to the lips with tongue out" when you look at them when you pass them up. Some people will shoot lasers at a movie screen into the image of the actor they don't like ruining the movie for everyone. Some people think its appropriate to try to be funnier than the stand up at the standup club from the audience tanked way pass the two drink minimum they had to buy to be there.
Some people hack your computer to get your credit card information or send you a link to phish your computer. Some people will not pay you for your work. Some people will fire you for trying to do the right thing. Some people will try to besmirch your name. Some people will burn crosses on your lawn, call you racist horrible names and graffiti your home with it.
Some people start wars for no reason whatsoever. Some people fart in the elevator.
People suck.
I wish I could tell Dorner this right now. Find him while he is trying to climb out of the mountains of Big Bear:
My brother my brother. People suck. They just suck hard. I'm sorry you lost your job under unjust reasons. I had the same thing happen too. A lot of people have. It makes you want to get revenge on them. But you don't do that. Know why? Because that makes you just as bad as them.
Racism is everywhere. I get where you are coming from. Being called a Nigger sucks so hard when you are trying to do everything right. I get this...if only you were NOT KILLING PEOPLE.
I'm sorry the LAPD treats people horribly. Everyone in this town knows this is the case. So do the towns of Chicago, Boston, Detroit, San Francisco and New York. You are not exposing anything. EVERYONE KNOWS THEY SUCK...and anybody who has a computer can just click onto YouTube and type the words "Police Abuse" in and there you are. Numerous videos of it happening here, across the country and the world.
You killing cops for their transgressions is not helping here my man. You are not exposing anything we don't know. And, you killing their family members along with the cops themselves? Well. That makes you one of the people who suck. I'm just saying, my man.
Here is your cheese. You dropped it. Lets put it back on your cracker and lets take you to jail. Okay? This is a person who loved George Carlin and has been compared to Queen Latifa in looks.
Just imagine right now this is Latifa talking to you with George Carlin sensibilities. Brotha, get out of these woods and turn yourself in. You might want to do that to the FBI brother. Because yea. LAPD sucks.
They are people by nature, you know.
About Shaun
Shaun is Co-Founder and Artistic Director of the critically acclaimed, and original African American Touring Sketch Comedy and Improvisational Theatre Company Oui Be Negroes. She is also the founder of Landry & Summers Productions and producer emeritus of...
Causes Shaun Landry Supports
The Alzheimer's Foundation, NAACP, Breast Cancer Foundation, Gilda's Club.