'Author's Husband Clone' application - Bug fixes and current issues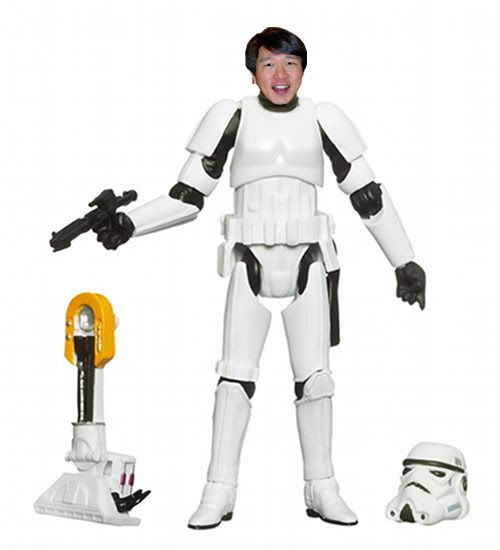 Following the discussion on the Red Room blog, "How to sell your wife - Tips for partners of authors" where a request was made for an Author's Husband Clone application, I am pleased to announce that the prototype for this is under development and should be available sometime soon, after all bug fixes have been completed.... which may be never.
At present, the prototype is undergoing further testing and bug fixes. Today's bug fix report is as follows: -
1. The audio recognition seems to fail when the prototype is engaged in computer games, writing blogs or after 3 minutes of discussion. The fix for this is proving unstable and further work is required.
2. The communication synthesizer has a known issue when tasks are listed for immediate execution. The unit states "Just one more minute" in a repetitive loop for several weeks in some cases.
3. The "Start housework" command results in a fatal error and the unit needs to be reset several times before attempting the command again.
4. The humour module is severely under-developed. Unit becomes confused and laughs at own jokes rather than other people's.
5. The timer for the 'Task management' module is faulty. Most notable faults include:
    - Unit will take the author's plate to clean during meal times before the author has finished eating
    - Unit turns off room lights when exiting a room, leaving the author in complete darkness. Possible fault may not be the timing unit. Evidence suggests that the fault may actually lie in bug fix number 4.
6 The prototype has a peculiar need that cannot be found in the programming. It needs to wear boxer shorts and the same 5 year old Homer Simpson t-shirt during most home based tasks.
7. The prototype's decision making and logic board appears to be bypassed whenever the visual recognition unit scans any item that has "Special offer" or "Reduced price" resulting in the purchase of 162 rolls of toilet paper, 260 tins of baked beans, 74 x 2 litre bottles of Cherry Coke and a large bag of Mintoes which neither the unit or the author likes to consume.
About Ryoma
My name is Ryoma Collia-Suzuki. I'm the proud husband of wonderful artist, frightfully serious art historian and incredibly silly novelist, Gina Collia-Suzuki. This blog is a collection of mutterings and musings of mine, mostly related to what it's...
Causes Ryoma Collia-Suzuki Supports
PETA
World Wildlife Fund
Cancer Research
British Heart Foundation
Ryoma's Favorite Books
Utamaro Revealed, Utamaro colour prints and paintings, all of Mr Hillier's other books, Pride and Predjudice, Night Watch, Candide, The Age of Reason,...