Art of War: NaNoWriMo edition
All I remember from Sun Tzu's Art of War (which I read in college) could be summed up with two points:
Have good advisors.
Don't run out of arrows.
Sound advice, really. What I've discovered is that my sci-fi attempt at NaNoWriMo has been made more interesting, fun, and exciting through the application of Rule 1. I did what any sci-fi television show would do in my position: hire a science advisor. While I'm not paying him, having an influence for reason and reality while trying to write science fiction has been fantastic.
For example, all of the scenes that I've taken his notes on have been made more interesting by the removal of apparently magical non-sense. This improvement is forward-moving, as I'm not going back and editing, but rather preparing for the next scene.
This is a two stage process. First, my Science Advisor tells me what shouldn't be in the scene. There's something that doesn't make sense when you do the math: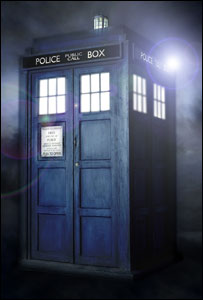 Those microscopic robots could only exert that kind of force (using that kind of fuel) for a few nano-seconds.
That spin the ship is in would only work if you had a counter-weight on the other end of a long shaft.
The amount of energy required to perform that task would be three orders of magnitude larger than is plausible.
Stage two is the enrichment of the scene or plot device by applying the limitations of reality (if only sparingly):
If you have the nanobots tesselate, and then use alternating layers of magnetic polarization, they'd be very good at wedging open doors, but not so good at, say, catching bullets.
Why not just have the ship accellerate the whole way? One moment...(does some calculations)... from one end of Pluto's orbit to the other at 1 G of accelleration would be about 11 days' trip! Perfectly plausible, given your practically infinite fuel supply.
So far, I've lost nothing to the influence of reality, and my story has gained a sense of credibility and interest. It's not what is possible with the sci-fi goodies that's interesting. It's the limitations that define how these technologies interact with the plot.
But, as Sun Tzu (as far as I remember) often noted: it's very important to have good advisors. Mine is perfectly willing to accept it when I say things like "No, I really need faster-than-light travel to make this plot work." From there, he suggests the side-effects in terms of the passage of time for the traveller and those at his origin and destination. There are some scenes (as the science advisor from Battlestar Gallactica once pointed out) which get the advisor's approval for "sheer coolness factor." My hope is that my divergences from plausibility are limited to those moments, and not to shortcuts. And I have my advisor to keep me honest.
Now, as long as I don't run out of arrows...
About Roy
I've been a fan of science fiction since I was a child, watching original series Star Trek re-runs and reading Jules Verne.
Causes Roy Steves Supports
Roy's Favorite Books
Snowcrash, To Reign in Hell, The Selfish Gene