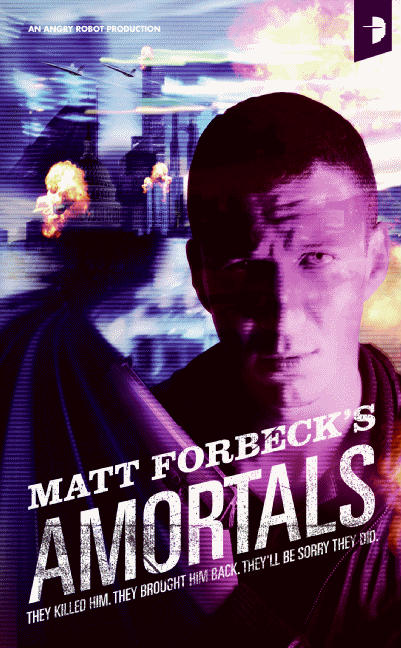 My first original novel, Amortals, hits shelves in the UK on November 4 and launches worldwide as an ebook that day too. It then makes it to the US on December 28. It's been a long road bringing the book to readers, but I couldn't be more pleased with it. Initial reviews from early readers have been fantastic, and the buzz is building. 
If you'd like to read a free sample of the first 50 pages of the book, I've posted it on my website for you to enjoy. I've also included a free MP3 file of me reading the first chapter of the book too. Please give it a read. If you like it, be sure to tell your friends and neighbors and order a copy for yourself! Thanks!
About Matt
Matt Forbeck has worked full-time as a writer and game designer since 1989. He has designed collectible card games, roleplaying games, miniatures games, and board games, and has directed voiceover work and written short fiction, comic books, novels,...
Causes Matt Forbeck Supports
March of Dimes, Mothers of Supertwins, Doctors Without Borders, Amnesty International, and Southern Poverty Law Center.