Interview with Terrance Gelenter on Paris, fate, Jewishness and living the good life
This week, I interview Terrance Gelenter, who's earned the nickname "Mr. Paris" with his inside knowledge and outgoing charm. 
For Paris Writers News 
 Terrance's first book, From Bagels to Brioches: Paris Par Hasard, is coming out this month.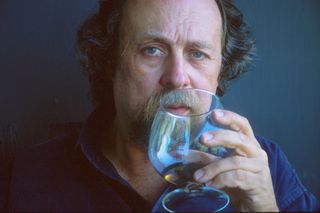 LZ : What brought you to Paris? Why is this city different from all other cities?
TG : I can list all of the obvious: culture, history, gastronomy, fine wines at all prices, terrace sitting and people watching but as Johnny Mathis said: 
"It's not just for what you are yourself
that I love you as I do
but for what I am
when I am with you."
 Paris allows me to be me. It is a city that cherishes its architectural heritage while embracing its future-eg. Pei's pyramid. From a cab driver to a business executive its patrimony is celebrated. And for a city of its size it is remarkably safe and civilized.


LZ : In your expert opinion, is there really something special about French women? (Do they really not get fat and not sleep alone, asMireille Guiliano and Jamie Cat Callan suggest in their books?)
TG : Speaking as an "expert," yes. But its not about the insouciant way that they tie a scarf or the way they walk or the way they flirt beginning at about 6 months of age. It's their self confidence that is extraordinarily sexy. They don't need the approval of a man for self esteem. They are who they are and you either get or tant pis.
My friend Deba Ollivier explains it in detail in WHAT FRENCH WOMEN KNOW ABOUT LOVE, SEX AND OTHER MATTERS OF THE HEART 
 LZ : What about French men? There are practically no books about them at all!
TG : When they become iconic let's discuss it!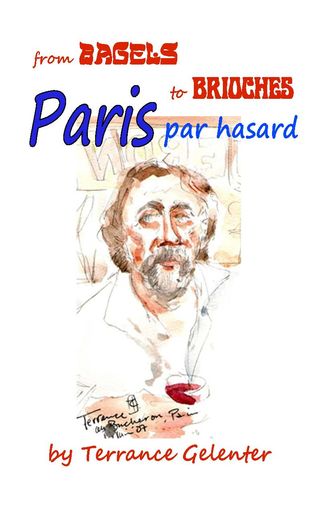 LZ : The subtitle of your memoir is : Paris par Hasard, but it is really an accident? Are we not masters of our fate?
TG : We are masters of how we respond to things that occur par hasard. My book is replete with accidental meetings that developed into friendships or as when I tried to help a beautiful young woman make a purchase in the former doyenne of luxury retailing in San Francisco, I.Magnin.She was from Mexico, had two young children, didn't speak a word of English, I didn't speak a word of Spanish but one year later a guy who never wanted a wife or children had both.
LZ : You were brought up in a small Christian mining town, yet found your place in Brooklyn and Paris.  Are there are genes for Frenchness and Jewishness that just can't be suppressed? What made you break out?
TG : Frenchness no, Jewishness, yes. I took to my Jewishness like the proverbial canard to water. Joke telling with perfect comic timing, noshing the basics, bagels, lox, chopped liver, pastrami, etc. And in Darwinian fashion always adapting to my changed environments it was a cinch.
Becoming French was a gradual process and it now seems as if entire life had been a dress rehearsal for my life in France. 
For the complete interview, see Paris Writers News interview at:
 http://www.laurelzuckerman.com/2010/09/laurel-zuckerman-talks-with-terence-gelenter-about-paris-fate-jewishness-and-books.html