Blog Post by Lisa Yee - Nov.14.2011 - 11:55 am

As you may know,my Peepand Ivisit lots of schools. Our latest wasThe Willows Community Schoolin Culver City, CA where we were greeted by librarian extraordinaire Cathy Leverkus. Then we breezed through security . . .
We explored the library, and Peepy was faced with some very difficult questions . . .
Look! A photo of one of our friends. At least we think the R.L. Stine is our friend, even thoughwe had a disagreementnot too long ago . . .
Oh, wait!We made up. . .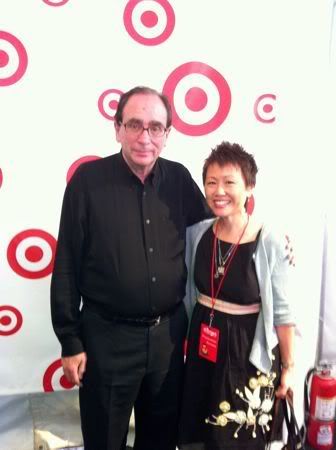 The students were awesome and amazing and we had a great time talking to them . . .
Later, we had lunch in library, and lots of people shared withPeepy. . .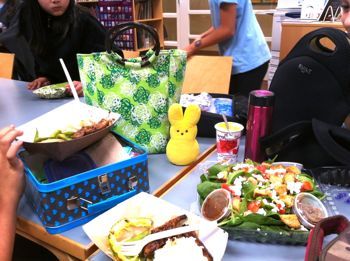 Then it was time to autograph books from theScholastic Book Fair. . .
On our way out, we couldn't help but admire the sights . . .
Thank you Willows school for a great day!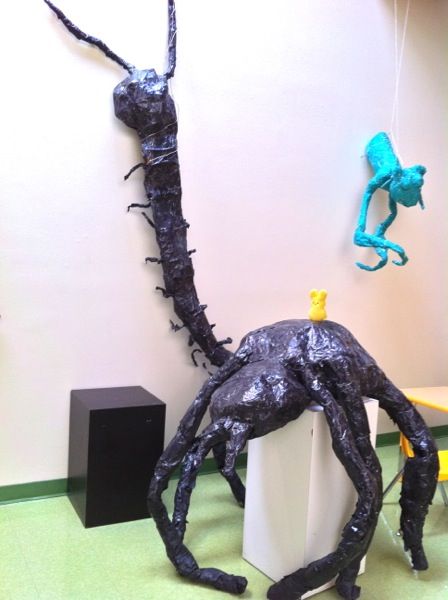 NEXT BLOG: We visit this bookish place . . .
Disclaimer: No proofreaders were harmed (or even used) in the creation of this blog.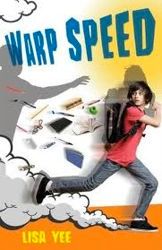 CLICK HEREto find out about Lisa's newest book, WARP SPEED!!!
Subscribe to Lisa Yee's Blog and get her fresh baked blogs e-mailed to you!
Email:
Or you can click this for a RSS feed...