Where I Found My Inspiration
Blog Post by Lisa Yee - Jul.29.2009 - 10:58 am
Cookies. Cake. Carrots. Candy. One of these things is not like the others.
Often I'm asked, "Where do you find your inspiration?" 
Well, aside from Berkeley, where a pivotal plot point once accosted at me in a hotel lobby, I don't know where the ideas come from. However, I do know that I am assisted in the writing process by three of the four aforementioned food groups listed above.
Near my desk I keep fresh fruit, and an unassuming cigar box . . .

Inside the box is my secret stash . . .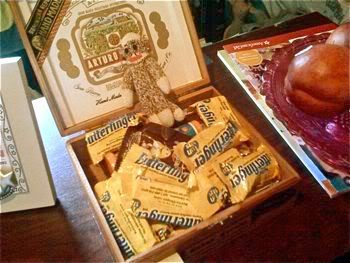 The cigar box currently houses the fun-sized Butterfingers I recently found behind the napkins in the cupboard. I think they are from last Halloween. However, being one who is always up for an adventure, I plan to eat them. (Once, I found a Red Hot in the bottom of my purse and ate it. Only, it wasn't a Red Hot at all. It was a Sudafed. Yes, yuck.)
Recently, Peepy
 and I went to SPACE
, an art gallery near our house. It was a cake-filled treat by artist Ana Rodriquez. The cakes weren't real, but still, they were inspiring . . .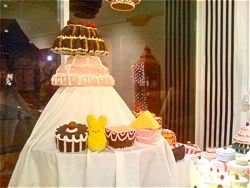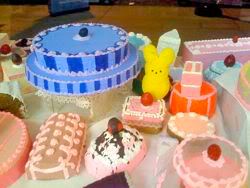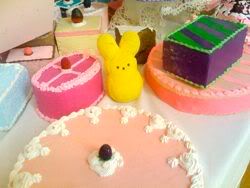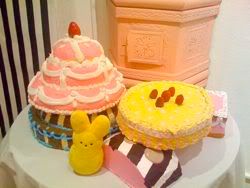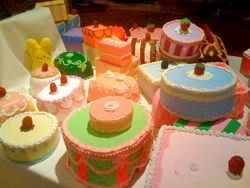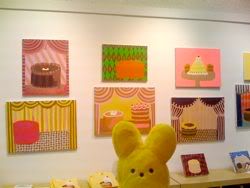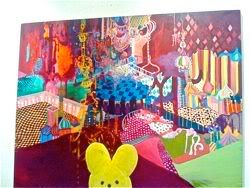 My favorite books are also an inspiration to me--like WHERE THE WILD THINGS ARE.
 When I first heard this classic was being made into a movie I thought, "Hmmmmm . . . I dunno if I like that idea."
However, when the trailer movie version
 I changed my mind. The movie versionof the WHERE THE WILD THINGS ARE premieres on October 16th. 
I know, I know, that's a long time to wait. So, in the meantime, there's this wild rumpus. It doesn't have quite the same impact as the book or the movie, but it was the best we could do . . .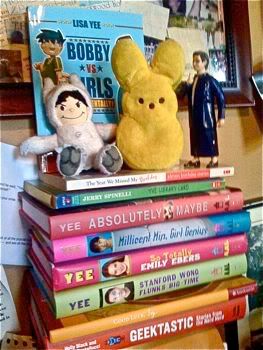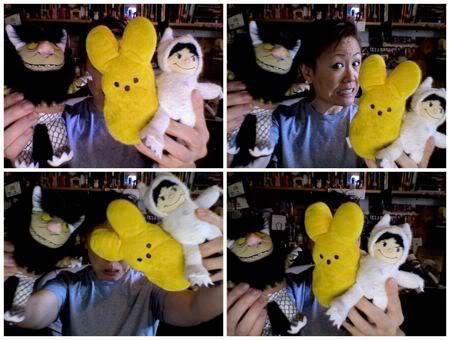 Subscribe to Lisa Yee's Blog and get her fresh baked blogs e-mailed to you!
Email: 
Or you can click this for a RSS feed...