When Authors and Animators Share Garlic Fries
Blog Post by Lisa Yee - Jul.16.2012 - 10:36 am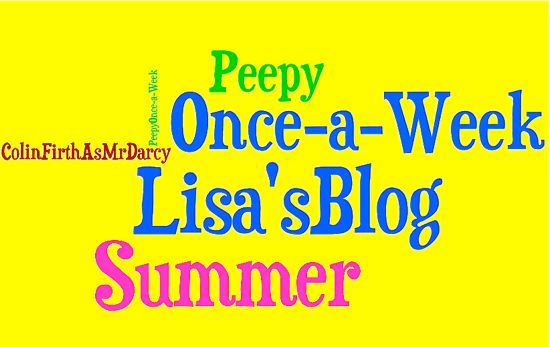 Just got back from Comic-Con . . .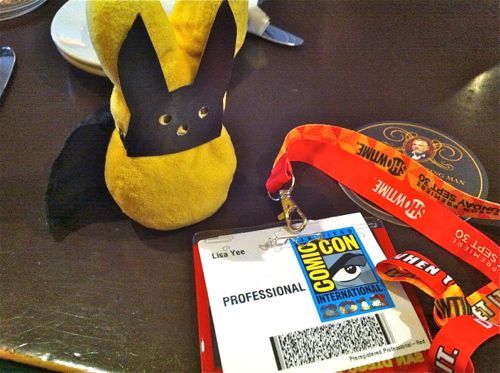 We'll be blogging about that next. (I'm still trying to recover from the chaos.) But in the meantime, there's this . . .
It's a well documented fact that I likebookish lunches, and I like to lunch with fellow KidLitters. Hmmm, that doesn't sound right. Let me rephrase that -- I like to lunch with fellow authors/illustrators in the KidLit arena.
(Here's proof.Here's proof.Here's proof. Here's . . . well, you get it.)
Not long ago Mo Willems was in town. So a bunch of us met up. It took a bit of wrangling, but everyone finally assembled.
Here's animator/author/illustratorTom Warburton;Cheryl Willems(Mo's better half); author/animator/illustrator (Wow! Wow! Wubbzy!)Bob Boyle; animation background artistTeri Shikasho(Bob's better 2/3rds); author/illustrator/former TV writer (Sesame Street)Mo Willems(seated), author/illustratorDan Santat; TV writer/cartoonist (The Simpsons, Seinfeld)Tom Gammilland author/illustratorMarla Frazee. . .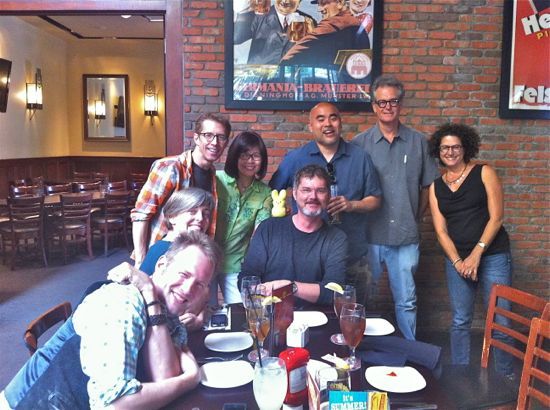 As with most author/illustrator lunches, much time is spent mocking each other out . . .
Luckily for us, Tom took classy photos of us eating . . .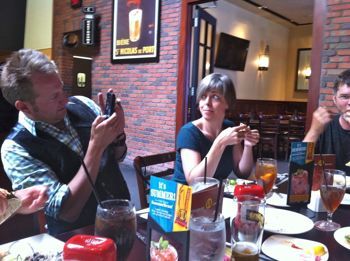 Therefore, if you'd like actual proof that food was consumed,CLICK HEREto be magically transported to Tom's blog.
In other news, look what I got in the mail!!!
Yes! It's the paperback version ofBOBBY THE BRAVE (SOMETIMES). The book will be in stores on August 1.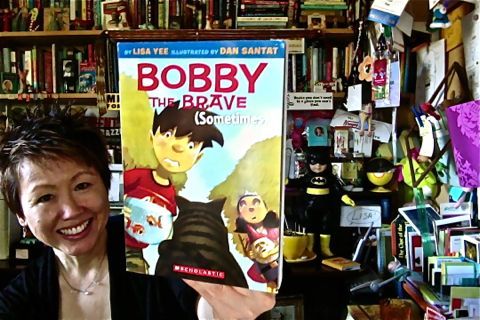 Now, on a much sadder note,My Labradoodle, who is hypoallergenic and great for families like mine who have allergies, was diagnosed with . . . allergies. It didn't help that she loves to roll around in the grass and pick up burrs and whatnot.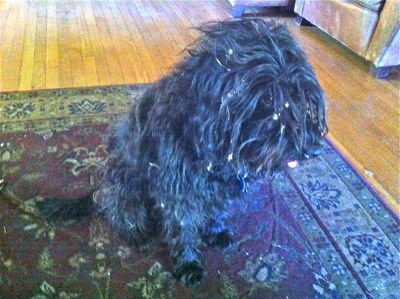 So the vet ordered a haircut. The first ever haircut she's even had. There was much sadness when this tragic event occurred . . .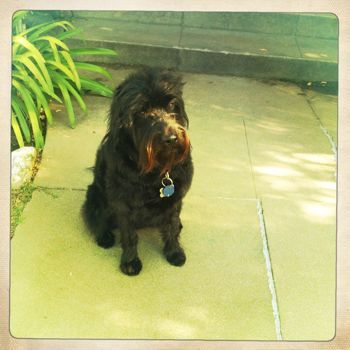 So let this be a lesson to you. If you want to keep your stylish hairdo, don't roll around in the burrs.
And finally, if you want to catch a great movie, I highly recommendthis one. . .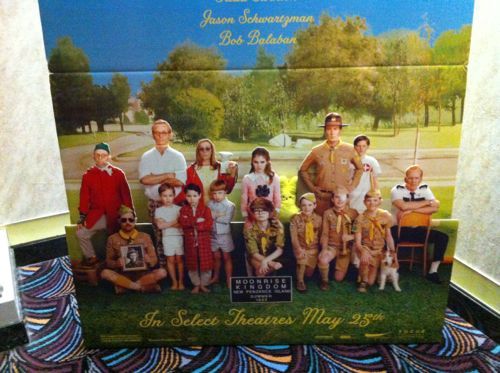 Next Blog: Behind-the-scenes, and in the midst, of the madness calledComic-Con!!!
UPCOMING JULY STUFF . . .
July 27 - South Pasadena Library Writing Workshop for Kids
July 30 -Once Upon a Time Bookstore- Get Your Pens Out Writing Club
===========================
Disclaimer: No proofreaders were harmed (or even used) in the creation of this blog.
Want to check out Lisa's NEW AND IMPROVED website? SimplyCLICK HERE.
Interested in having Lisa speak at your school, library or conference?CLICK HEREfor more information.
Subscribe to Lisa Yee's Blog and get her fresh baked blogs e-mailed to you!
Email:
Or you can click this for a RSS feed...