What Award-Winning Authors Eat
Blog Post by Lisa Yee - Aug.25.2011 - 10:37 am
Back by (nearly) popular demand, more WHAT AUTHORS EAT!!!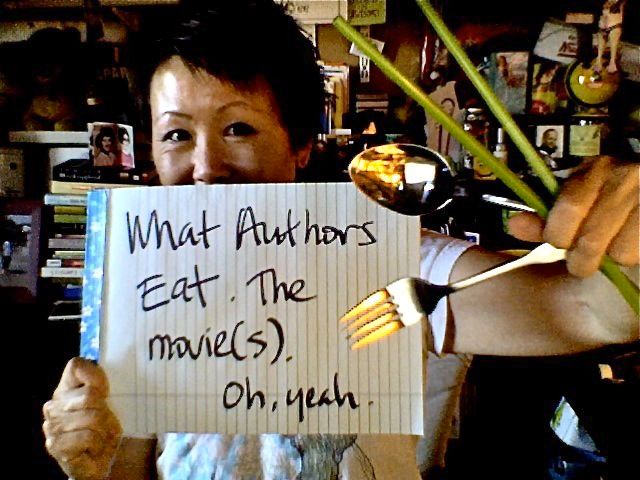 Yes! Yes! The Oscar-worthy video documentary series continues. It's important to note that these are ACTUAL AUTHORS. Not stand-ins, not stunt doubles, and no special effects were utilized.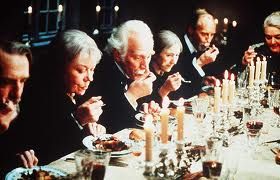 In the past, we've featured such luminaries as Dan Santat, Betty Birney and Sonya Sones (as SEEN HERE). Then there was Miss Perigrine's Peculiar Ransom Riggs, plus if you're curious about what high-powered editors Arthur Levine and Cheryl Klein eat, then CLICK HERE.
Who are we featuring this time?
Here's one hint per person:
1) An award-winning author.
2) An award-winning author.
3) An award-winning author.
Our first award-winning author is this year's Sid Fleischman Award winner, Alan Silberberg . . .
(CLICK HERE to watch it on YouTube)
Our second award-winning author is two-time PEN Literary Award for Children's Literature, poet/novelist Ron Koertge . . .
(CLICK HERE to watch it on YouTube)
And our third award-winning author is three-time Newbery Honor awardee Jennifer Holm . . .
(CLICK HERE to watch it on YouTube)
Now, wasn't that thrilling???!!! Stay tuned for more of What Authors Eat. Coming soon to a movie theater near you.
Disclaimer: No proofreaders were harmed (or even used) in the creation of this blog.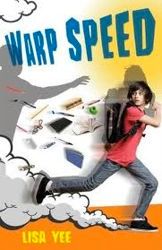 CLICK HERE to find out about Lisa's newest book, WARP SPEED!!!
Subscribe to Lisa Yee's Blog and get her fresh baked blogs e-mailed to you!
Email:
Or you can click this for a RSS feed...
Because of an excessive amount of annoying spam, I have disabled all comments. However, you can contact me via my website by CLICKING HERE