Signing Books in San Diego + The Dessert Games
Blog Post by Lisa Yee - Mar.29.2012 - 8:30 am
My Peepand I sawTHE HUNGER GAMESmovie on the first day it was released . . .
Well, I did. She was too young, so she stayed in my purse. After all, someone had to hand me the tissues.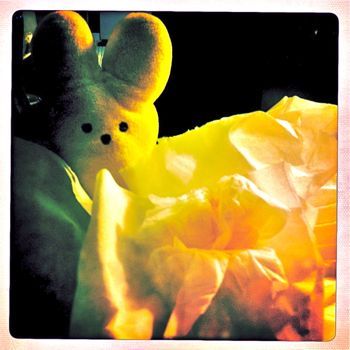 Later, we decided to play a totally different kind of Hunger Games. That's because we were in San Diego for theNational Center on Family LiteratureConference . . .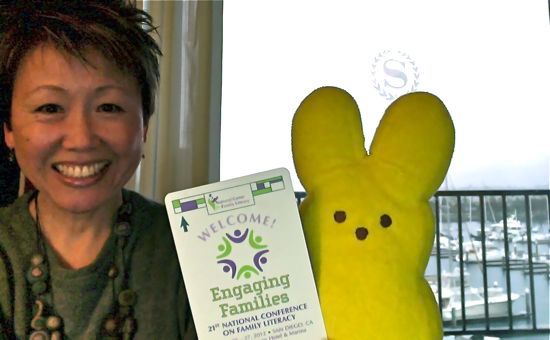 What did we play? Why we played the DESSERT GAMES!!! Just take a look . . .
What did we order fromExtraordinary Desserts?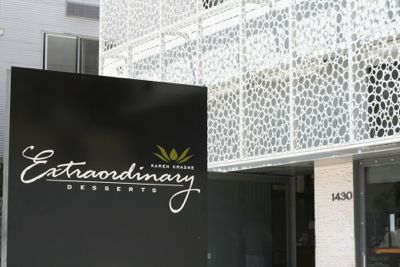 Why this . . .
Was it great? Well, yes!!!! Later, we strolled through the neighborhood . . .
And then headed to our hotel. Luckily we got in before the rain!
The next morning was GORGEOUS . . .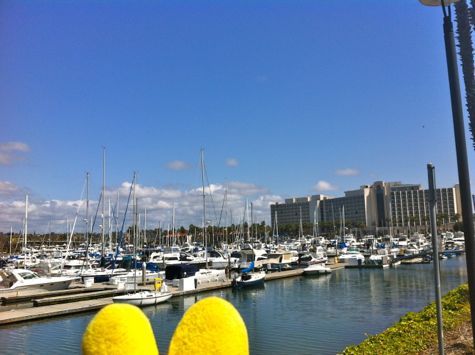 Peepy registered for the NCFLconferenceand then we headed to ourScholasticbook signing . . .
Copies ofWARP SPEEDwere given out for the wonderful price of FREE!!!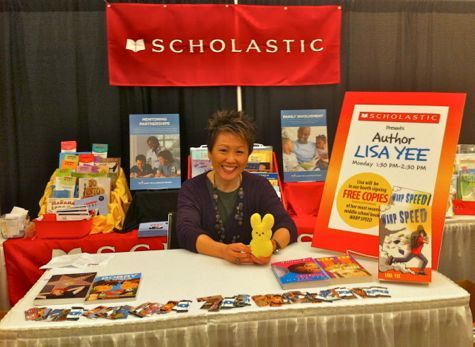 It was fun taking to everyone. Plus, I brought along my littleMoo cardsthat I use instead of bookmarks and biz cards . . .
After the signing, I had a chance to walk the conference floor . . .
I even signed theRight to Literacypetition . . .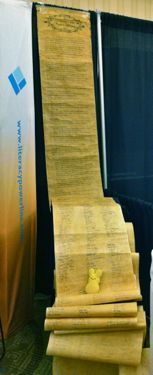 What a wonderful time!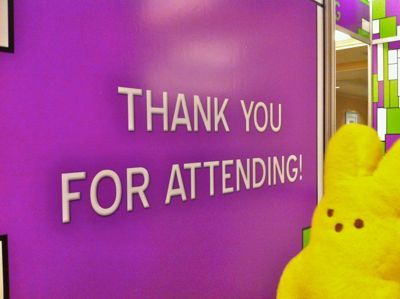 ===========================
Disclaimer: No proofreaders were harmed (or even used) in the creation of this blog.
Want to check out Lisa's NEW AND IMPROVED website? SImplyCLICK HERE.
Interested in having Lisa speak at your school, library or conference?CLICK HEREfor more information.
Upcoming Events . . .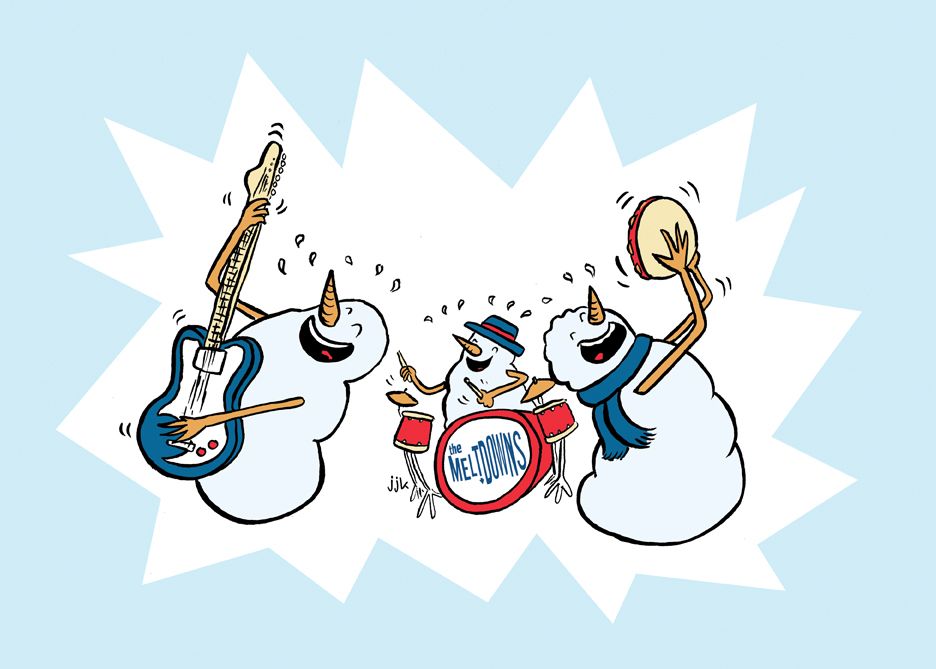 On March 31 at 1:40 p.m., I'll be onstage in Northampton, MA for theRiver's Family Music Meltdown and Book Bash. To hear a radio promo of the event,CLICK HERE.

In April, you can find mehere. . .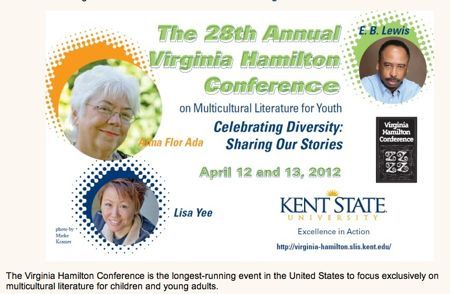 Subscribe to Lisa Yee's Blog and get her fresh baked blogs e-mailed to you!
Email:
Or you can click this for a RSS feed...