Blog Post by Lisa Yee - Oct.16.2009 - 10:02 am
After hobnobbing with beauty queens at the Moon Festival . . .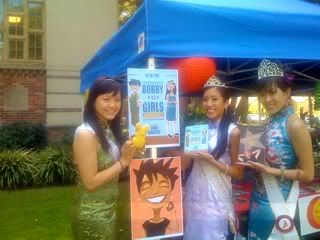 Peepy donned her own crown. She was feeling quite hoity toity because her very first interview has been published in 2010 Children's Writer's and Illustrator's Market edition . . .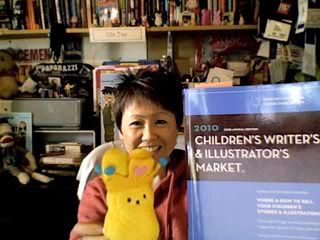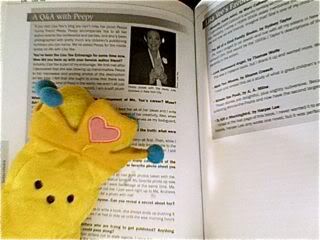 And yes, that is a photo of Her Peepness with Julie Andrews . . .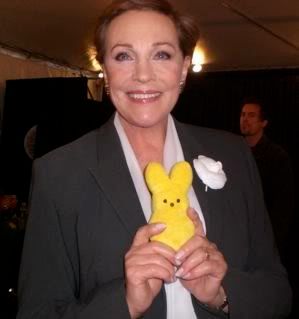 There's an interview with Moi in the book, too . . .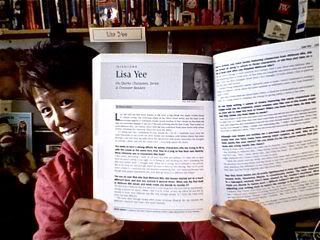 You can CLICK HERE to see a cool book trailer about CWIM 2010!
Then, if that's not enough, our great friend, author and professional pumpkin carver, David LaRochelle created this masterpiece of Peepness. . .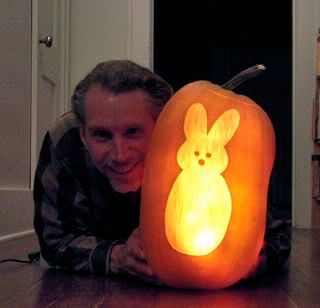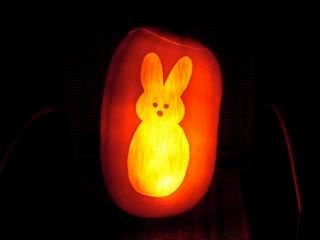 Of course, all this attention went to Peep's head and, diva that she is, Peepy insisted on a spa day. I thought she deserved it since she met so many of her fans during our World International Cross Country Midwest Division BOBBY VS. GIRLS (ACCIDENTALLY) Book Tour . . .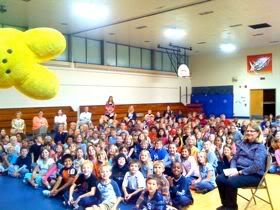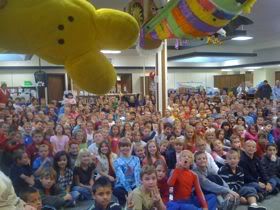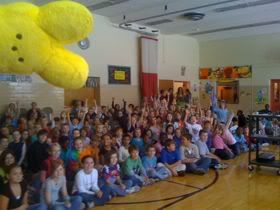 So off to the spa it was . . .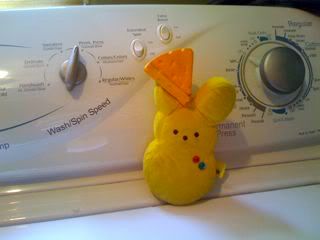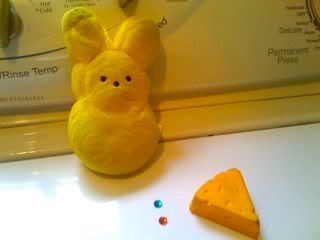 Peeps donned a couture super deluxe robe . . .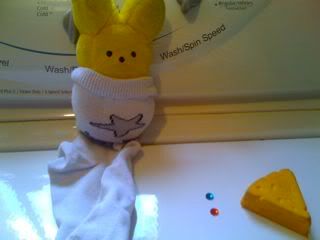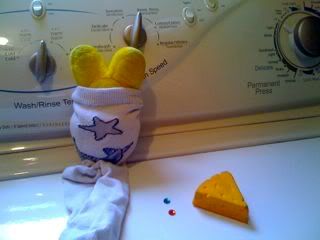 Then she went into the healing waters . . .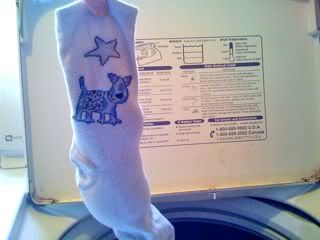 Later, it was time for the sauna . . .

And viola . . . a lovely, fluffy, Peepy . . .

If you'd like to meet Peepy in person, come to the BOBBY VS. GIRLS (ACCIDENTALLY) Book Launch Party this Sunday!!!!
Illustrator Dan Santat and Moi will also be there!!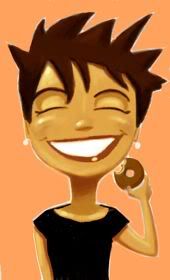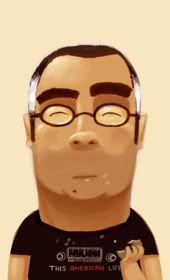 Book Launch Party
Vroman's Pasadena
Sunday, October 18th at 2 p.m. 
Subscribe to Lisa Yee's Blog and get her fresh baked blogs e-mailed to you!
Email: 
Or you can click this for a RSS feed...