Blog Post by Lisa Yee - Aug.12.2009 - 12:47 am
Okay, so get this. We're at the SCBWI Conference
 AT THIS VERY MOMENT!!!
However, through the magic of blogging, here's where we were earlier this week! (Plus, um, I don't know how to download photos when I'm on the road, so I'll blog the conference later.)
Peepy
 and I met Rachel Zimmerman-Brachman when we were teaching a workshop at the Flintridge Bookstore
. As luck would have it, Rachel works at JPL (Jet Propulsion Lab
) and works on the Cassini Program
 . . .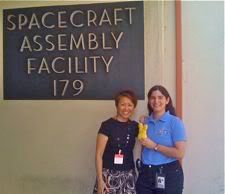 Since Son is majorly into science, she offered to give us A PRIVATE TOUR!!! 
Son and I have been to JPL for their Open Houses, but this was uberly awesomely special. Rachel had the best behind-the-scenes stories! 
We also brought along Teen and science buff Michael Reisman
, author of the SIMON BLOOM series
 . . .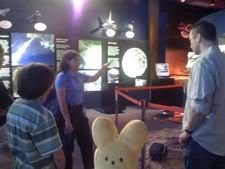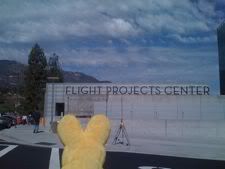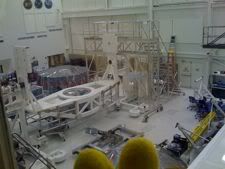 Peeps was very impressed with the lunar rovers and other vehicles . . .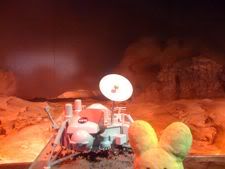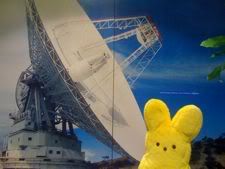 However, she kept trying to sneak into places she shouldn't be . . .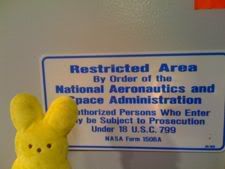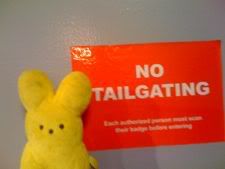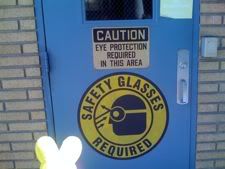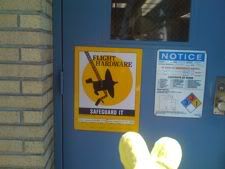 My favorite part of the tour was seeing the control room. Now I want one at my house . . .

But the most surprising part of our visit? That in the middle of this amazing high tech space exploration facility, there were wild deer mingling with the scientists. How cool is that?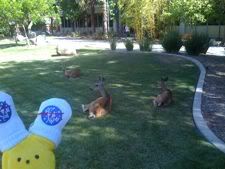 Next blog: Conference Confidential