NYPL Top 100 + Posters Posters Posters
Blog Post by Lisa Yee - Nov.11.2009 - 12:14 pm
Wheeeee!!!
We got some great news about BOBBY. The New York Public Library named it one of the 100 BEST BOOKS FOR CHILDREN and adults and animals!!!!! (I may have added that last part.)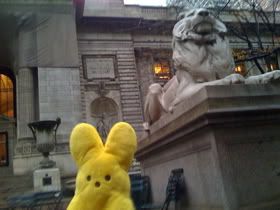 (A tragedy involving Peepy once occurred at the NYPL, but it ended well.)
Here's NYPL's own Betsy Bird's review of BOBBY for School Library Journal!
Speaking of Bobby, earlier this week, Dan Santat and I journeyed a couple miles down the road to Carver Elementary School in San Marino, CA. We were there to talk about BOBBY VS. GIRLS (ACCIDENTALLY) . . .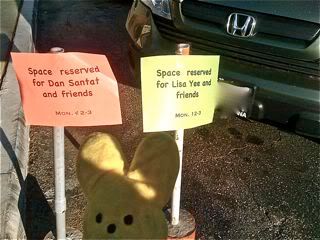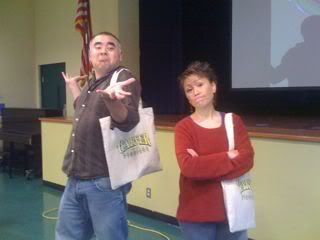 We spoke to the fourth and fifth grades . . .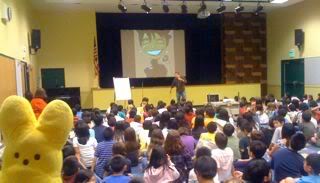 (If you take out your magnifying glass, you'll see that I'm in the first photo and Dan's in the second one.)
It was soooooo cool because the fifth graders made posters announcing our event . . .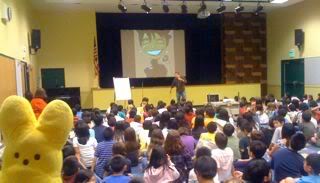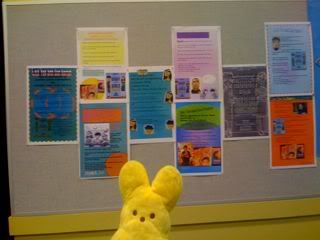 We didn't have room for all of them, but here are a few selected at random . . .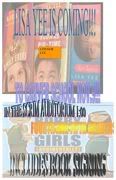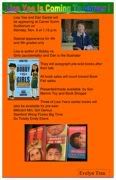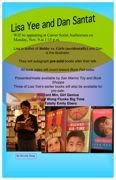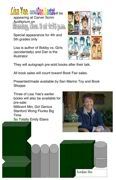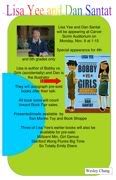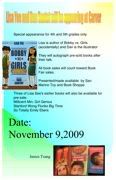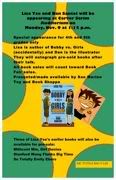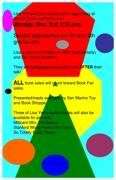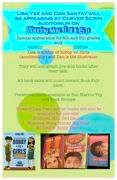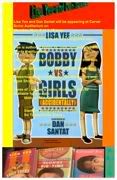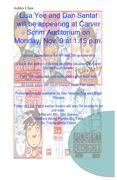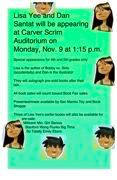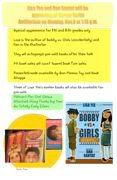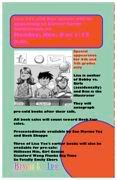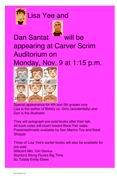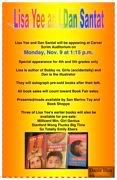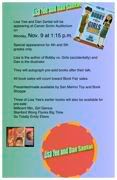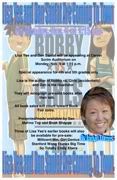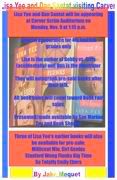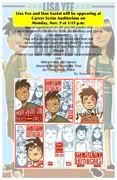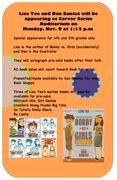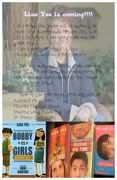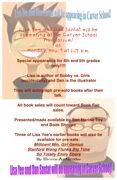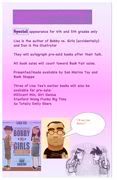 Everyone was wonderful and we had a greatfabuloustotallycool time!!!
For those of you holding your breath(s) to hear about the Bodacious Book Contest winners, they will be announced in my next blog!!!!! (We had practically sort of a million entries, and we don't want to rush to judgement.)
Subscribe to Lisa Yee's Blog and get her fresh baked blogs e-mailed to you!
Email: 
Or you can click this for a RSS feed...