Middle School Library Love
Blog Post by Lisa Yee - May.28.2012 - 2:21 pm
We LOVE libraries!
Last year, themiddle schoolin my hometown ofSouth Pasadenagot a brand newlibrary. Recently, Peepy and I stopped by to visit . . .
Peepygoofed off a bit and explored . . .
She even made friends . . .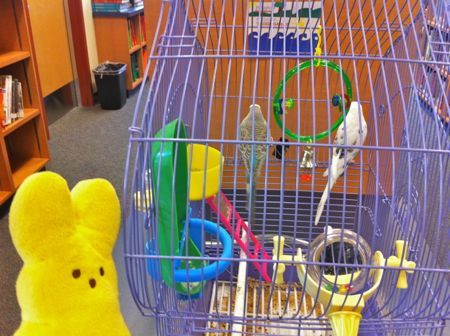 . . . and bought necessary supplies . . .
And thought about snacks . . .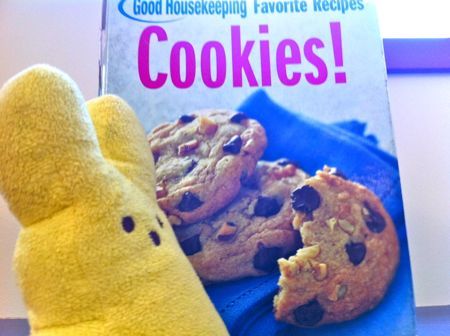 Then we remembered why we were there! It was to donate gently used books . . .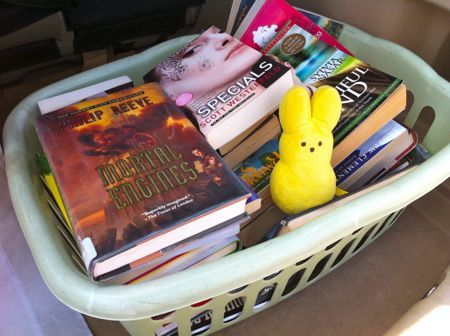 This made librarian Betsy Kahn happy . . .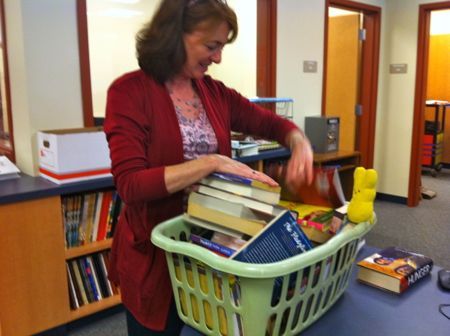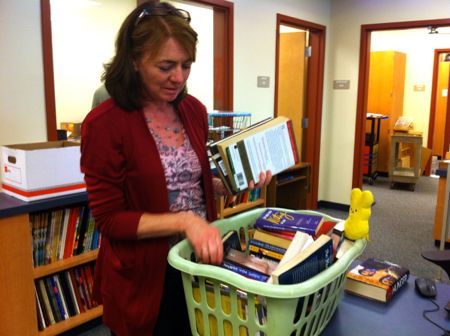 (Do you know what else makes Ms. Kahn happy? The fact that every day over 50% of the entire student body visits the library!!!!!!!!!!)
Before we left, Peepy looked to see where her as-yet-unwritten epic novel/memoir would go . . .
So then, if you have any books you can spare, any doubles of books, or books that you just don't have room for, consider donating them to your local school or public library!!!
In other news, there's this . . .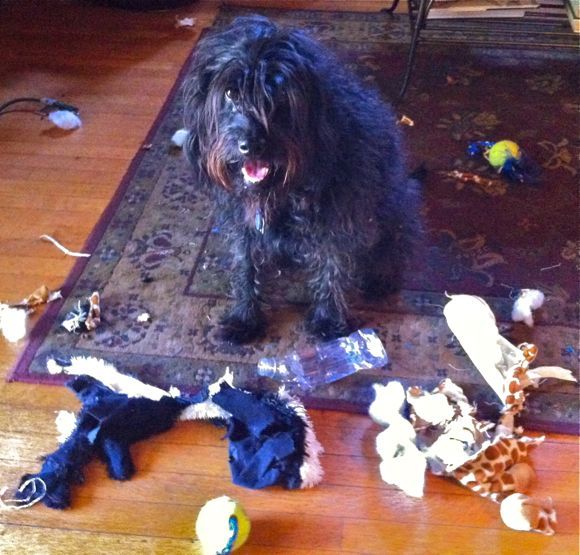 ===========================
Disclaimer: No proofreaders were harmed (or even used) in the creation of this blog.
Want to check out Lisa's NEW AND IMPROVED website? SimplyCLICK HERE.
Interested in having Lisa speak at your school, library or conference?CLICK HEREfor more information.
Subscribe to Lisa Yee's Blog and get her fresh baked blogs e-mailed to you!
Email:
Or you can click this for a RSS feed...