La La LAYAPALOOZA Party and Great Dads
Blog Post by Lisa Yee - Jun.21.2009 - 11:31 am
Question:
What happens when you get over a dozen LAYAs
 (Los Angeles young adult authors), lots of free pizza, games, prizes and a crowd of literature-loving Los Angelenos and pack them into an independent bookstore?
Answer:
LAYAPALOOZA!!!!
Vroman's Bookstore
 in Pasadena was the site of this fun-for-all. It began with scrumptious fresh-baked pizza courtesy of Garlic Jim's
 inSouth Pasadena
 . . .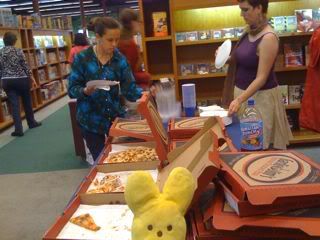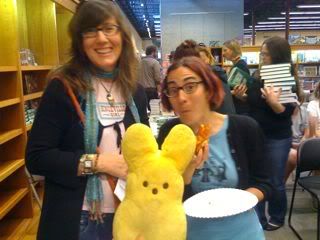 Wonderful live music was added . . .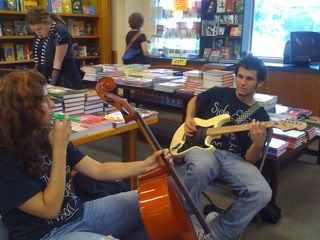 Plus, a roomful of readers (I counted 14,432) . . .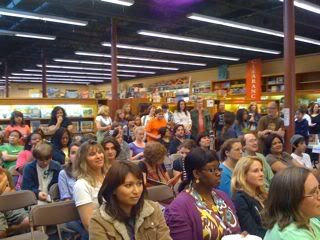 Then the games began. There was "Spell the Author's Name" . . .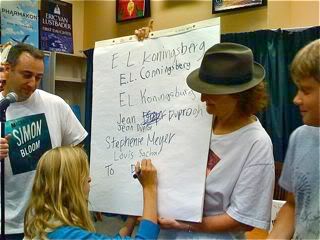 And other tests of literary brilliance . . .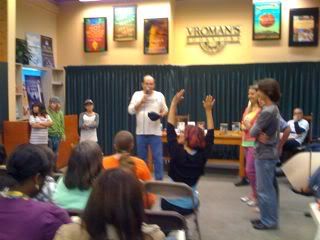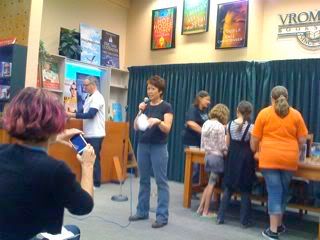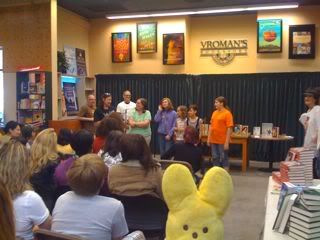 In the cutest contestant category, the winner was this young fellow . . .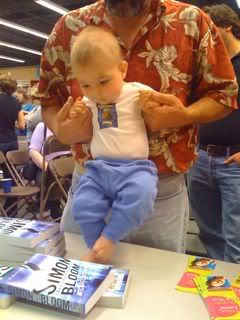 Later it was time for all the LAYAs to sign their books . . .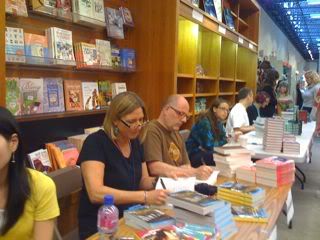 Look! Look! Lookit! It's the LAYAs -- aren't we a dignified bunch?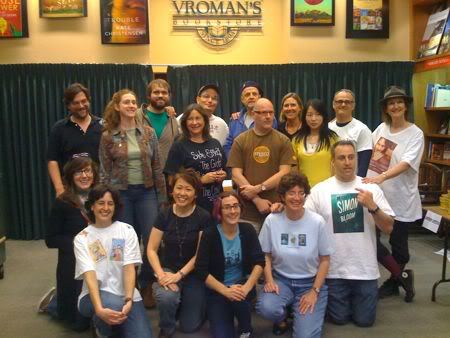 (In no particular order, Lisa Yee
 (that would be me), Kerry Madden
, Cecil Castellucci
, Jonathan Bernstein
, Michael Reisman
, Amy Goldman Koss
, Mark London Williams
, Sonya Sones
, Ben Esch
, Heather Tomlinson
, Cherry Cheeva
, Sally Nemeth
, Anna Hays
,Sasha Watson, Blake Nelson
, Ron Koertge
 and Scott Bly.)
Oops. Here's how we normally look . . .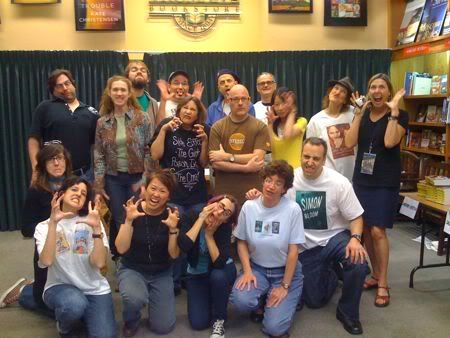 Oh! And in honor of Father's Day, CLICK HERE
 for a wonderful story. I dare you to read it and not get choked up. 
To all the dads out there, and especially mine . . . Happy Father's Day!!!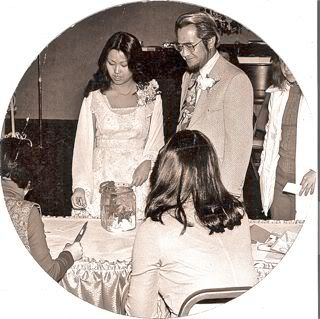 (That's me in high school taking my father to the Daddy/Daughter Dance)