John, St. John and a Peeptastic Time in Tampa
Blog Post by Lisa Yee - Sep.09.2011 - 7:22 am
After theescalator escapadesandBilly ElliotandIrenein New York . . .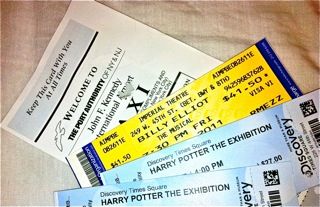 . . . we had some drama at the airport . . .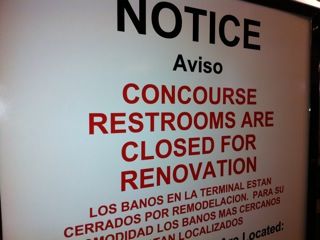 But we survived and landed in Tampa, FL . . .
What's in Tampa, you ask? Why,St. John's school, of course!
I like to travel with lots of electrical equipment so that I can get stopped all the time by TSA at airports. Usually/sometimes, my tech stuff works. However, on this day, we had a malfunction and had to resort to using a laptop instead of the universal remote dock with an iPod . . .
But all went well and I spoke to uber enthusiastic, silly and serious St. John's students . . .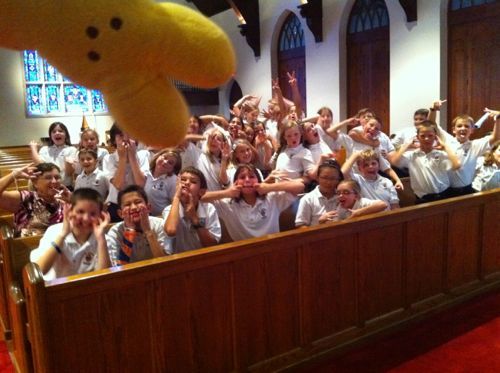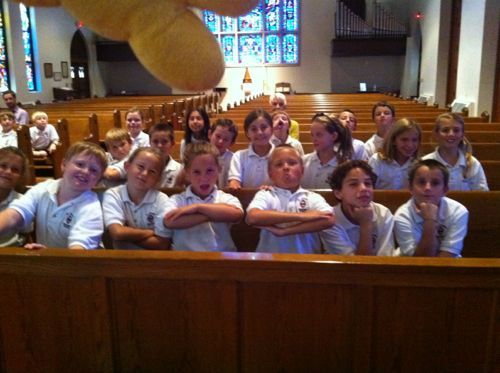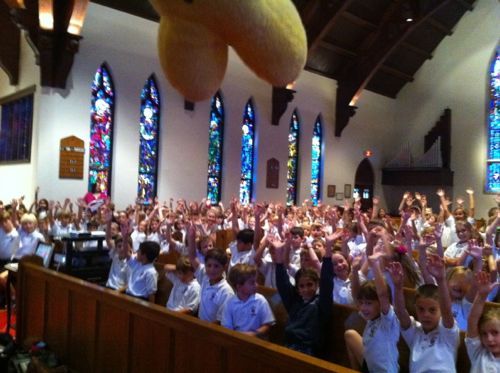 It was also the very first time I read my essay, "Regret," fromDEAR BULLY, to an audience . . .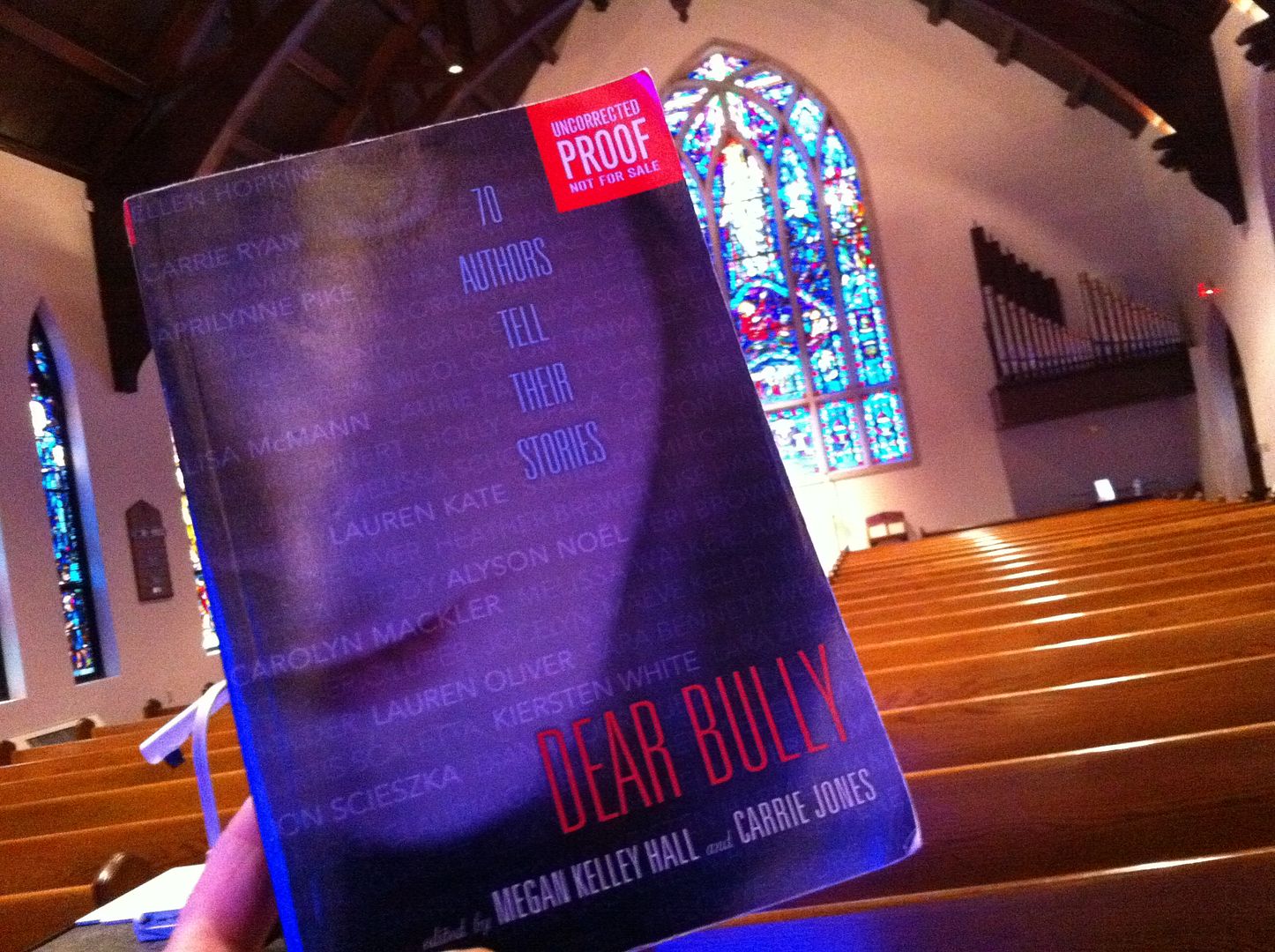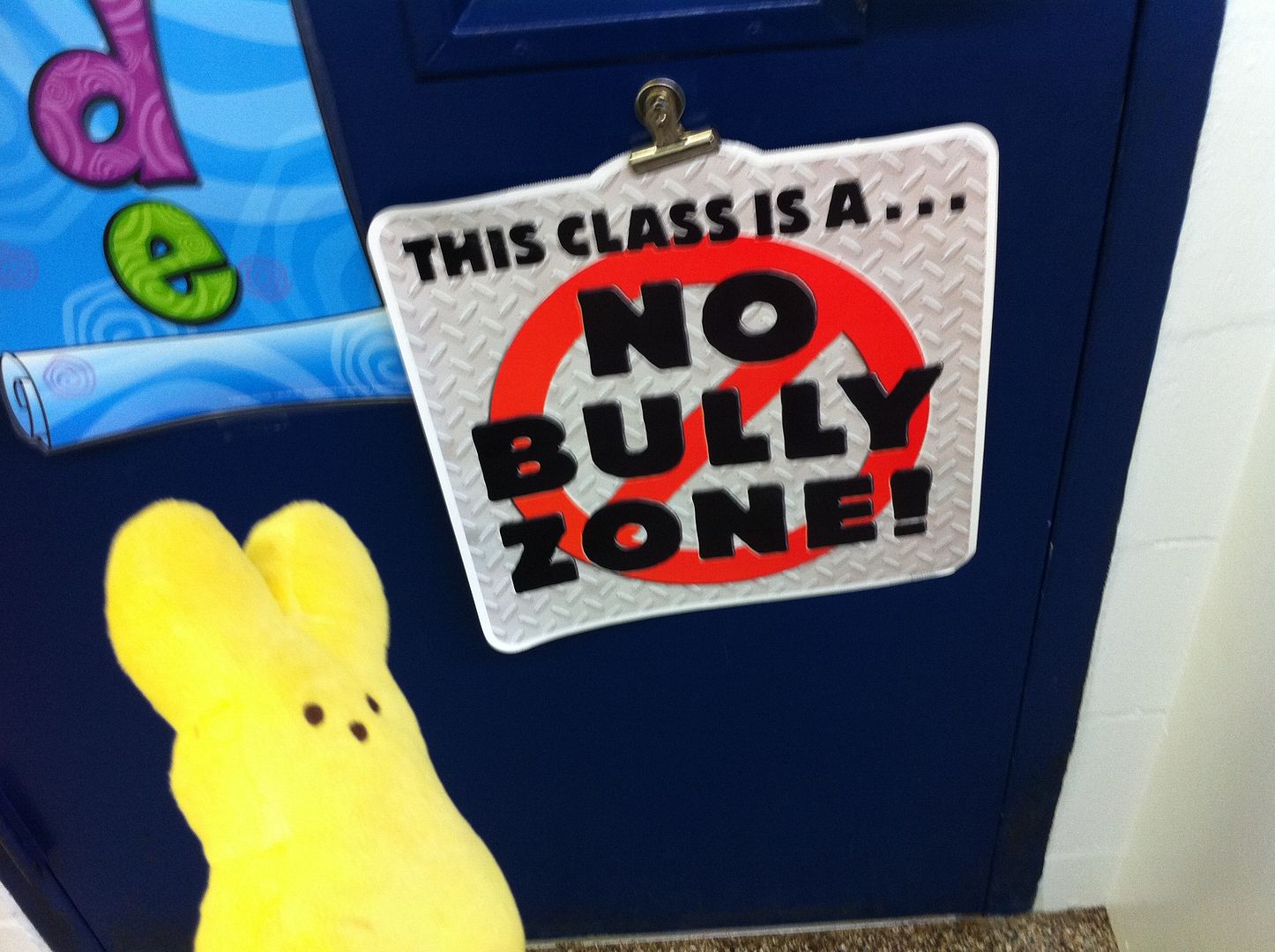 Peepyand I were well-fed in the library . . .
But for Peepy, the highlight was . . . herself.
Yes, there were pictures of her everywhere . . .
Not only were the framed posters gracing the office, but they were all over the school . . .
Peepy was determined to find out who was behind it all -- so she channeled her inner-Nancy Drew and followed the trail . . .
And was delighted to see a lovely image on Lisa Strauch's office door!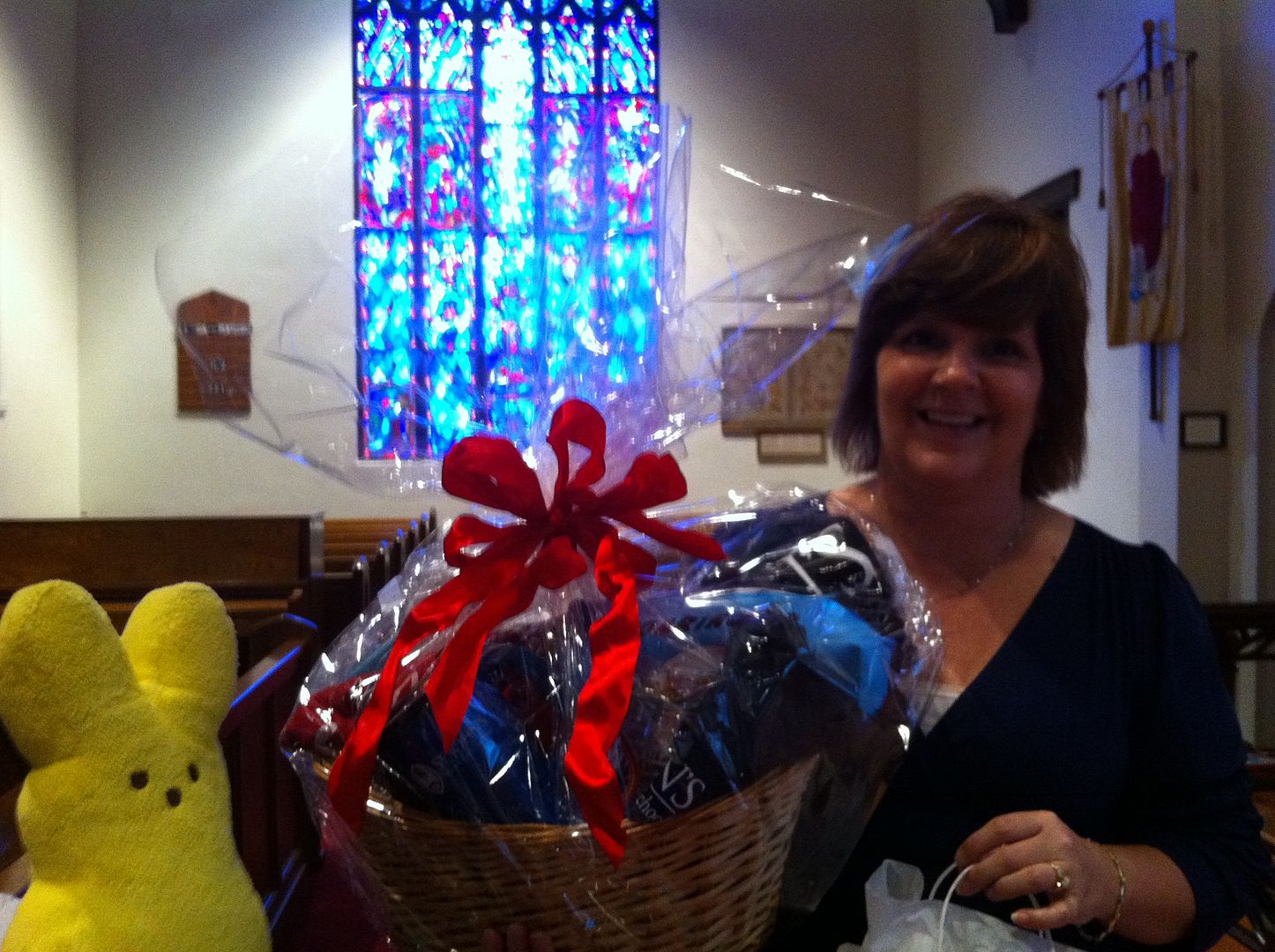 (Lisa, who is head of the lower school, presented Peepy with a giant gift basket. Um, that would be the other Lisa, not this Lisa. Or even that Lisa.)
Later, Peepy tried to guess the number of Peeps in the jar. She said, 142,197. How many do you think are in there?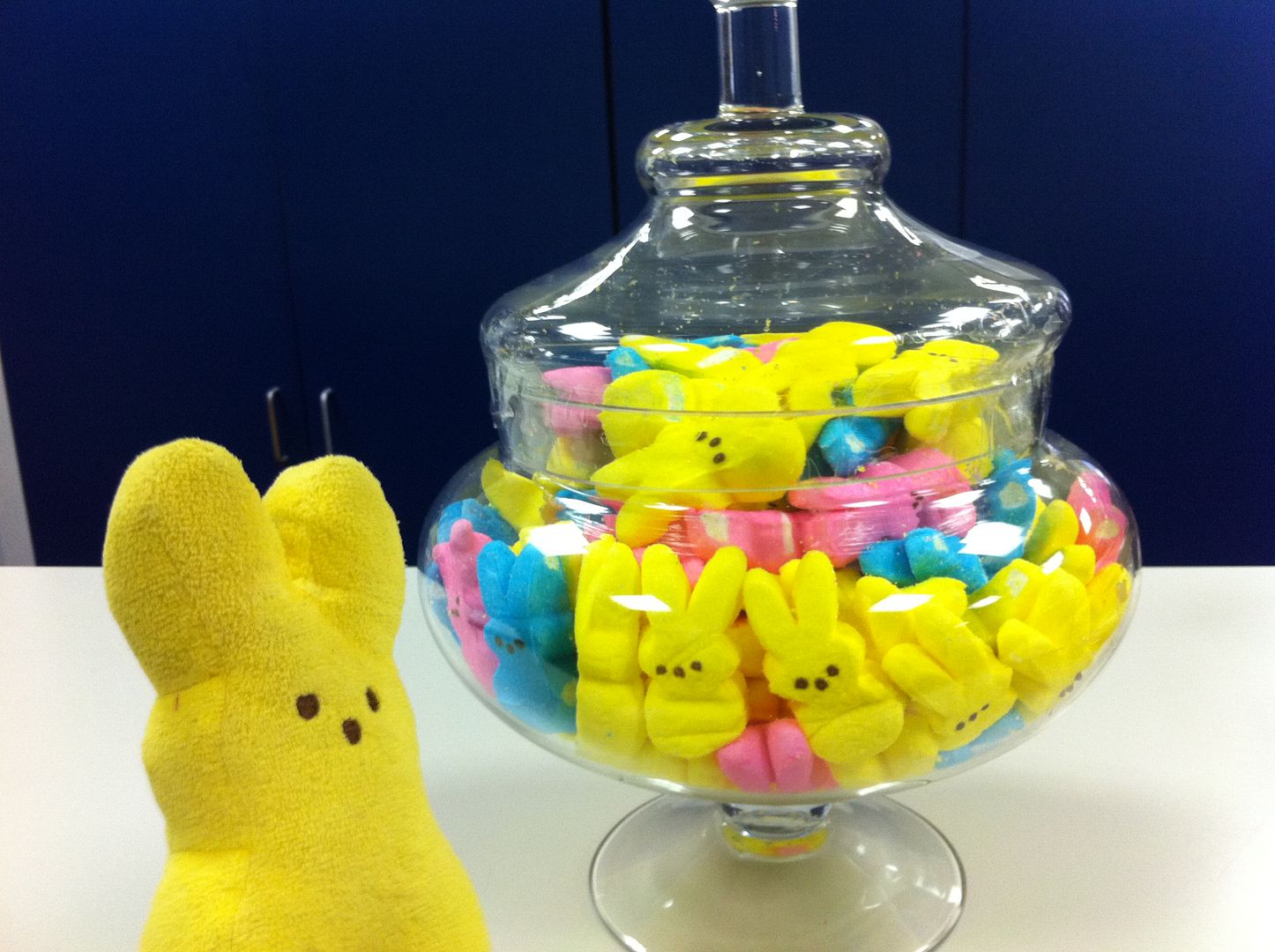 (The students who were the closest to 102 won a plush Peep.)
Peepy also hung out with her new friends . . .
She was thrilled to meet up with her BFFFT (Best Friend Forever From Tampa), John. Does he look familiar?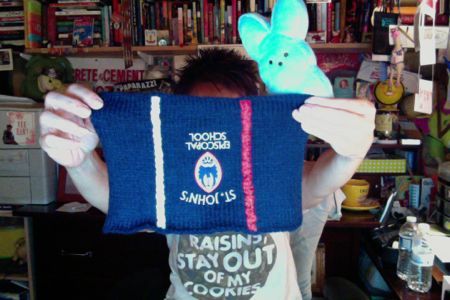 (Um. To fully admire the totally cool handmade Peepy blanket, turn your computer upside-down.)
Yes, we thought so, too! That's because John isPriscilla'scousin!!! Such a small world.
Disclaimer: No proofreaders were harmed (or even used) in the creation of this blog.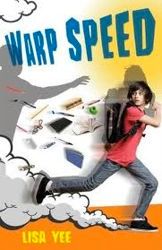 CLICK HEREto find out about Lisa's newest book, WARP SPEED!!!
Are you anAmerican Girl KANANIfan? If so, here's afree online storyI wrote about Kanani in New York!!!
Subscribe to Lisa Yee's Blog and get her fresh baked blogs e-mailed to you!
Email:
Or you can click this for a RSS feed...