Indie Books and an Unexpected Santa Sighting
Blog Post by Lisa Yee - Dec.09.2009 - 12:35 pm
This past weekend, we were very busy. Peepy and I went to visit our friend Maureen, who owns the great indie bookstore Once Upon a Time in Montrose, to say hello and to drop off some bookmarks. 
Er, clarification: Maureen's store is called Once Upon a Time and it's in Montrose . . .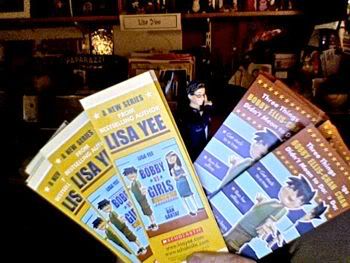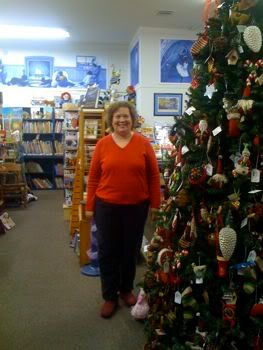 Then it was time to get supplies and settled down for the Montrose-Glendale Christmas Parade . . .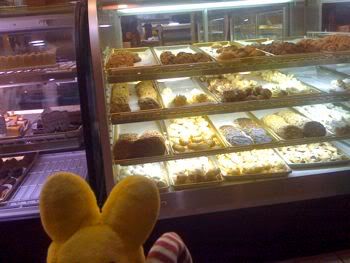 We had great seats right across from Maureens' store. A tall person stood in front of us, even though we had gotten there early. (I hope Santa took that person's name down.) However, it didn't dampen the festivities for us . . .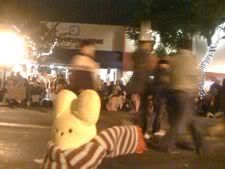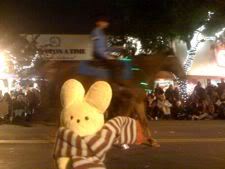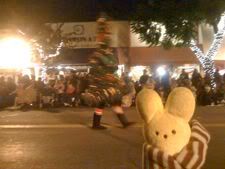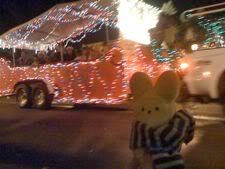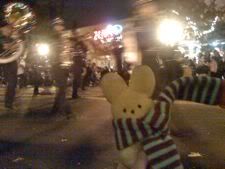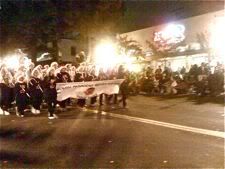 Peeps was particularly pleased when this group did a performance just for her and spelled out P-E-E-P-Y!!! (Sort of.)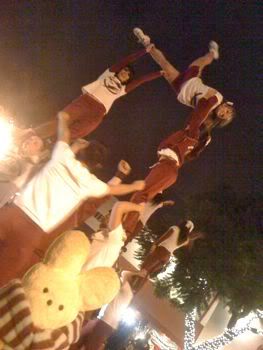 The next day, our indie bookstore visits continued. This time we were at Flintridge Bookstore and Coffeehouse . . .
You may recall that earlier this year, I taught a workshop there. Then one month later a huge truck crashed right into the store . . .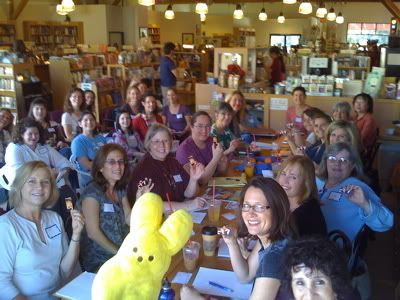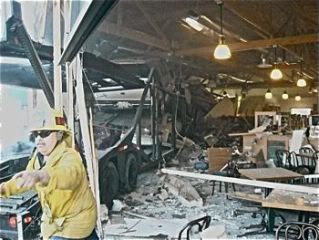 Well, happily, the store is back and operating. In fact, it was the locale for the Writer2Writer program, this time featuring fellow LAYA authorAndrew Smith. His new book, In the Path of Falling Objects is terrific, but don't read it if you are alone in the desert with a tin man . . .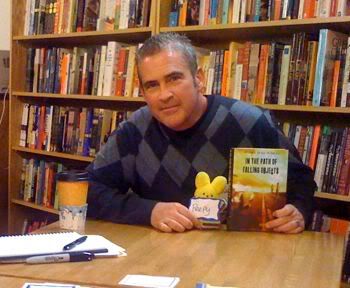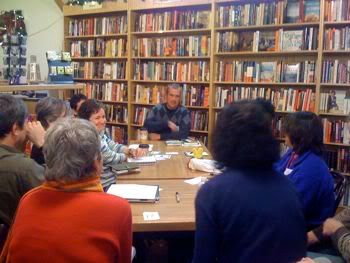 Later, another LAYA, Amy Goldman Koss, and I dished at DISH, a really good restaurant down the street. And look who was at the next table!!!!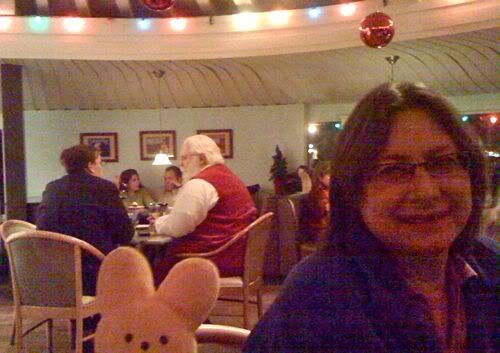 (I guess even he has to eat.)
Oh! And since we've been talking about indie booksellers, check out THIS HILARIOUS BLOG by bookseller/author/blogger/celebrity judge Elizabeth Bluemle on why customers reject books.
Subscribe to Lisa Yee's Blog and get her fresh baked blogs e-mailed to you!
Email: 
Or you can click this for a RSS feed...