Hanging Out With the Cool Dads
Blog Post by Lisa Yee - Nov.25.2011 - 8:00 am
I have a series about a fourth grade boy named Bobby Ellis-Chan. His father is an ex-NFL football player turned SAHD (stay at home dad).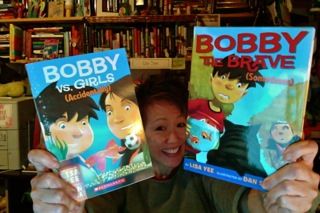 So imagine my delight when I received a letter fromJason Sperber, a SAHD/blogger who ldentified with the dad in the books!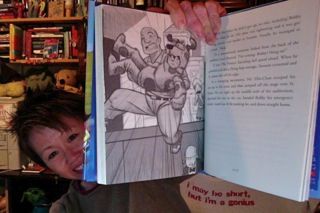 We've become friends and not long ago I was invited to be a special guest at Skylight books in Los Angeles for anawesome eventcelebrating the release ofRAD DAD: DISPATCHES FROM THE FRONTIERS OF FATHERHOOD. . .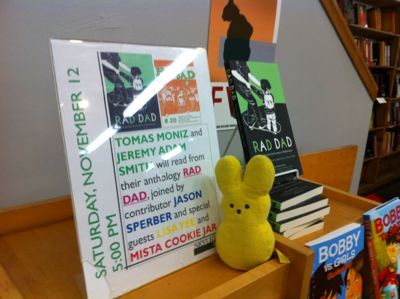 (That's Jason with anthology author/editorTomas Monizand Mista Cookie Jar.)
Tomas was up first and told us about the anthology, then read. As you can see, there was a totally kid-friendly vibe in bookstore . . .
Next was Jason and he read a very heartfelt essay . . .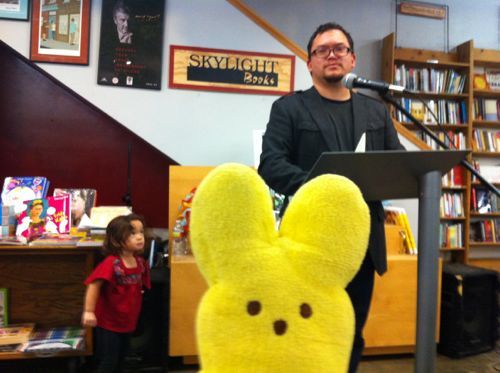 (Here'sJason's blogabout the event.)
When it was my turn, I read fromBOBBY THE BRAVE (SOMETIMES). . .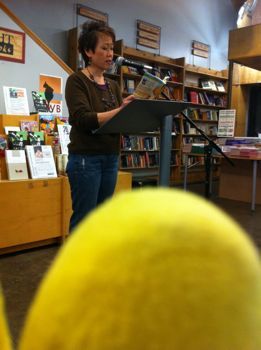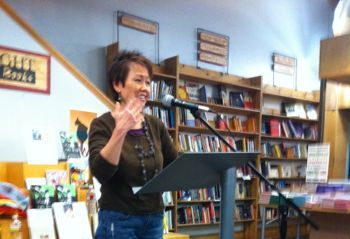 The icing on the cake as whenMista Cookie Jarsang and the kids began to dance with Peepy
Peepywas thrilled when she serenaded . . .
What a blast!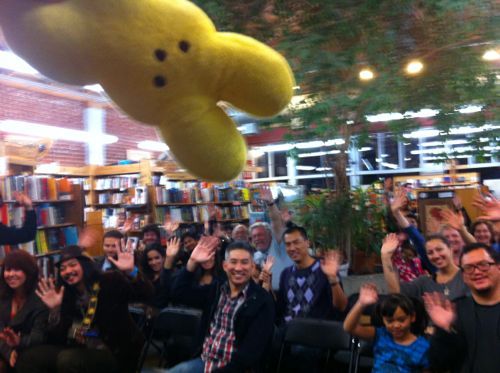 I was honored to be a Rad Dad for the night!!!
Disclaimer: No proofreaders were harmed (or even used) in the creation of this blog.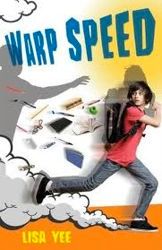 CLICK HEREto find out about Lisa's newest book, WARP SPEED!!!
Interested in having Lisa speak at your school, library or conference?CLICK HEREfor more information.
Subscribe to Lisa Yee's Blog and get her fresh baked blogs e-mailed to you!
Email:
Or you can click this for a RSS feed...