Blog Post by Lisa Yee - Dec.29.2010 - 1:25 pm
Phew. It's been a busy year. 
January kicked off my travels with a couple of trips to Santa Barbara. Everywhere we went people fought over Peepy . . .
February was freezing on the East Coast, but it was heartwarming to hang out with book friends and check out cool bathrooms . . .
March is known as the month when Peepy and David Hasselhoff's lives intersected . . .
April was Aloha time . . .
In May, I attempted to murder R.L. Stine . . .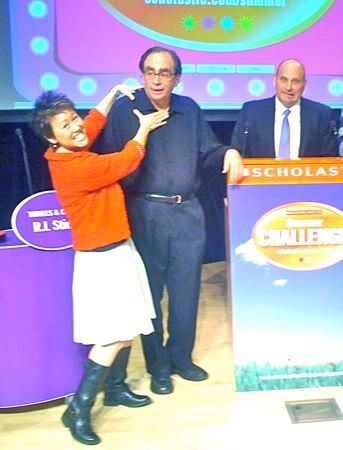 June was when I blogged about my writing process for WARP SPEED . . .
July marked the month I first visited Hicklebee's . . .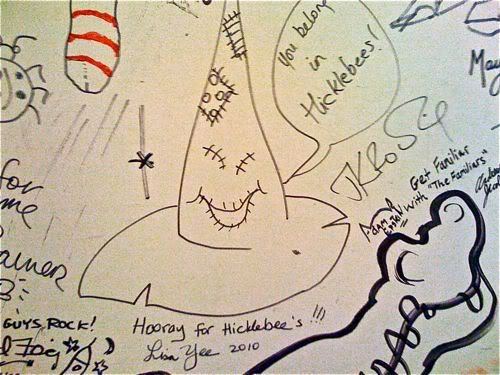 In August the star of FIREFLY and CASTLE, Nathan Fillion, came to my house. . .
Peepy took over Paris in September, plus BOBBY THE BRAVE (SOMETIMES) debuted to great reviews . . .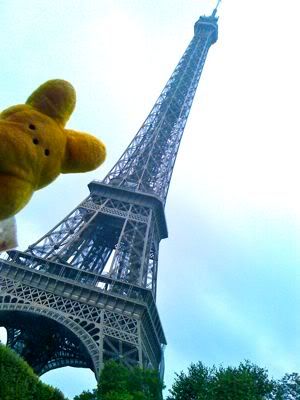 Puppy and I celebrated my seventh anniversary of being a published author in October . . .
Peepy was quite the diva in November, and famous authors gathered Orlando just to meet her . . .
Which brings us to this month. We've had the most marvelous year. It was so much fun traveling across the country and making new friends. I especially loved hearing from readers . . .
Oh hey! If you're going to be at the Midwinter ALA Conference in San Diego next week, come see me!!!!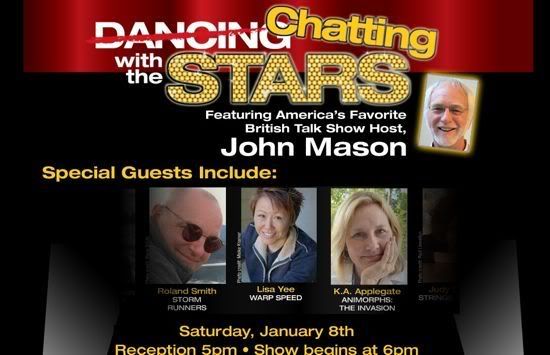 And stay tuned. I've got a secret that I'll tell you about really, really, really soon. In the meantime, want to be one of the first to read WARP SPEED? If so, CLICK HERE to win your own copy!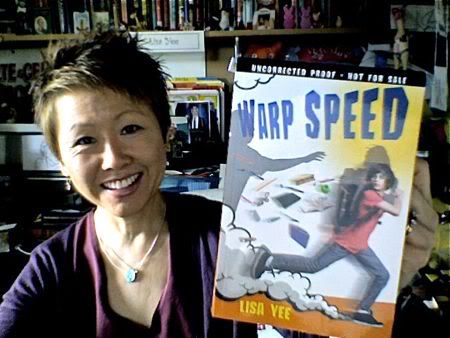 Disclaimer: No proofreaders were harmed (or even used) in the creation of this blog.
Want some fun? CLICK HERE to visit the Lisa Yee and Son YouTube Channel.
Subscribe to Lisa Yee's Blog and get her fresh baked blogs e-mailed to you!
Email: 
Or you can click this for a RSS feed...