Eeek. Exploding Peeps and More!!!
Blog Post by Lisa Yee - Oct.29.2009 - 9:10 am
While you are busy thinking up those glorious contest entries for the Lisa Yee 42nd Annual Bodacious Book Contest, we've been busy, too.
YES! YES! It's another PEEPY HALLOWEEN!!!! Here's last year's chaos.
In the past we've also done this sort of thing. This year, we thought . . . hmmmm . . . wooden spikes . . . through a Krispy Kreme Donut . . .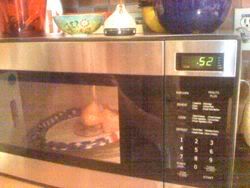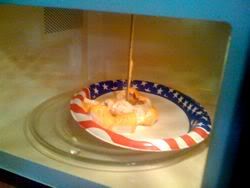 That was okay, but then Son thought . . . hmmmm . . . taping a Peep to a plate . . .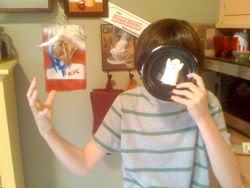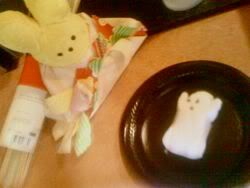 All this really disturbed Peepy. (For the record, she is a non-edible Plush Peep, not a marshmallow.) So she said . . . hmmm . . . look! Leftover Peeps from Easter. Try making something pretty!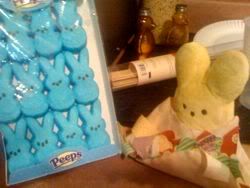 (For the record, she is in her taco costume.)
So we did . . .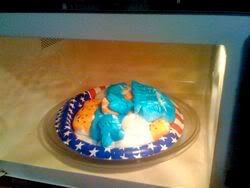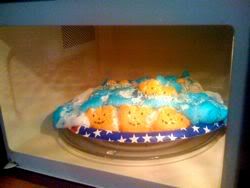 That was soooo fun!!! Except for clean up . . .

For more Peep fun and an interview with Moi (that would be me) on Wired GeekDad blog, CLICK HERE and find out how this whole Peep explosion thing began . . .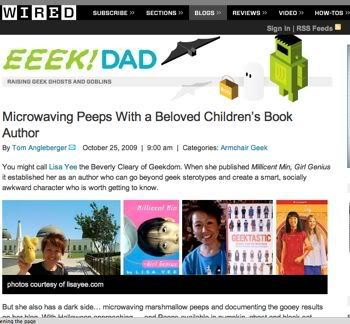 Okay, now back to Lisa Yee's 67th or 42nd Bodacious Book Contest. CLICK HERE to enter or to read the hilarious entries!!!
Next Blog: Wherein we reveal the identities of our celebrity judges.
Subscribe to Lisa Yee's Blog and get her fresh baked blogs e-mailed to you!
Email: 
Or you can click this for a RSS feed...