Blog Post by Lisa Yee - Oct.14.2009 - 11:27 am
Okay, so I admit, I was mad at Dan Santat and posted this on my last blog . . .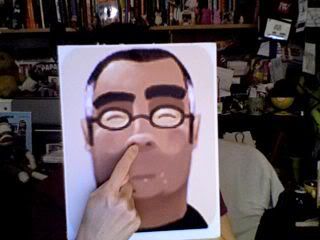 But I'm not mad at him anymore. In fact, I love him . . .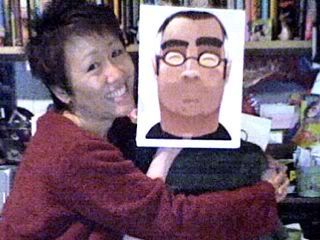 Why? Because he made this totally awesome, cool, fun, donutty video about our BOBBY VS. GIRLS (ACCIDENTALLY) Book Launch Party . . .
 Here's the link . . . http://www.youtube.com/watch?v=o-HtFoamXoc  (Donuts feature prominently in the book.)
Book Launch Party
Vroman's Pasadena
Sunday, October 18th at 2 p.m. 
Free fun. Free donuts. Free money. (Well, two of the three.)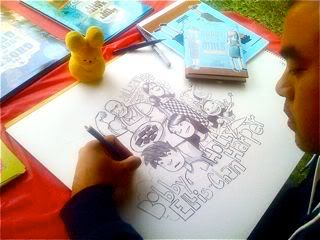 Above: This original museum-quality illustration will be given out to a lucky winner! 
(Disclaimer: No purchase necessary, must be present to accept prize, children under four months old must be accompanied by parent, bribes accepted.)
And finally, who's that girl??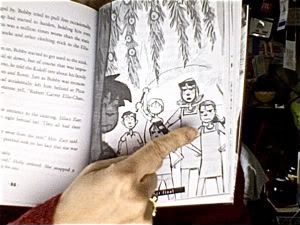 CLICK HERE to find out how/why Bobby Ellis-Chan, hero of BOBBY VS. GIRLS (ACCIDENTALLY) has an arch enemy named Jillian ZARR . . . and what National Book Award Finalist was "exploited" in the name of literature.
Subscribe to Lisa Yee's Blog and get her fresh baked blogs e-mailed to you!
Email: 
Or you can click this for a RSS feed...