David Sedaris Gets Squirrelly
Blog Post by Lisa Yee - Dec.05.2010 - 12:53 pm
I love David Sedaris. I first heard of him on NPR. I love NPR, too. Here's when I went to see/hear Ira Glass . . .
The rumors are true. David Sedaris and I are BFF.
David doesn't know this, but I think it could be true. Someday. Sometime. Somewhere.
After all, we've met before . . .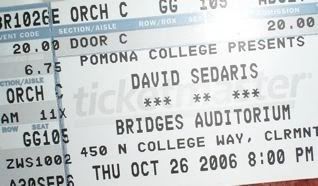 So when I heard he had a new book out, I had to get it.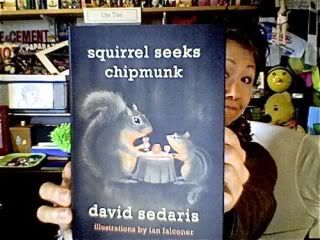 It's David's first illustrated book for adults. And get this, the illustrator is Ian Falconer!
I love Ian Falconer, and even have his OLIVIA postage stamps . . .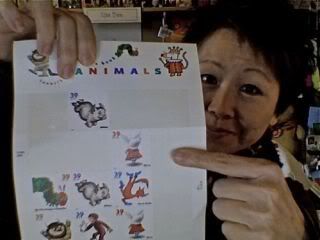 So get this, if you bought the book at Vroman's in Pasadena, you could see/hear David for ZERO DOLLARS!
Vroman's is so cool. It's where I've had my book launch parties . . .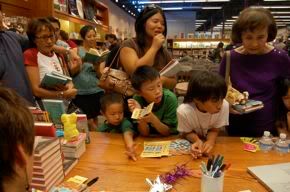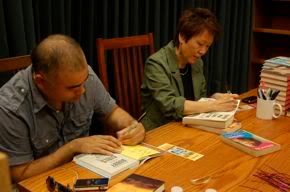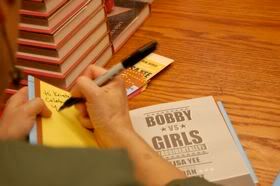 (That's Dan Santat signing with Moi. He illustrated my Bobby Ellis-Chan books, and he saw David Sedaris, too.)
The first people to buy SQUIRREL SEEKS CHIPMUNK were the first to get tickets. Still, you had to arrive early to get a good seat . . .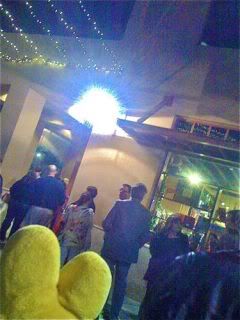 No photos were allowed . . .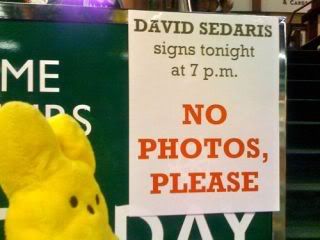 So here's an oil painting of not David prior to his appearance . . .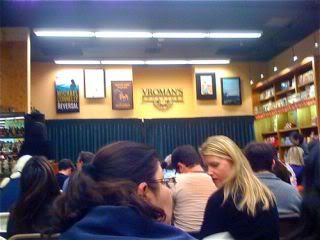 David spoke for an hour. He was delightful and funny and clever and witty and wise, and had me laughing so hard that I snorted. Snort. See, I'm doing it again.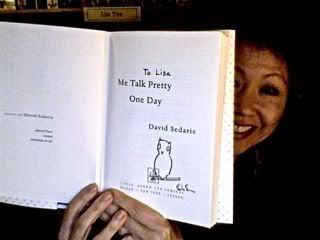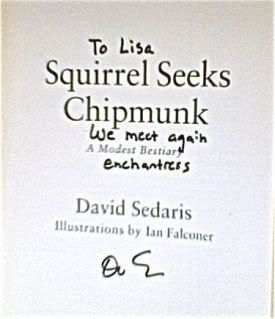 CLICK HERE to see David talking with Jon Stewart about SQUIRREL.
Disclaimer: No proofreaders were harmed (or even used) in the creation of this blog.
Want some fun? CLICK HERE to visit the Lisa Yee and Son YouTube Channel.
Subscribe to Lisa Yee's Blog and get her fresh baked blogs e-mailed to you!
Email: 
Or you can click this for a RSS feed...