California, Kauai, New York and Canada
Blog Post by Lisa Yee - Jul.01.2011 - 10:18 am
I've visited Carver Elementary in San Marino before and have always had a blast.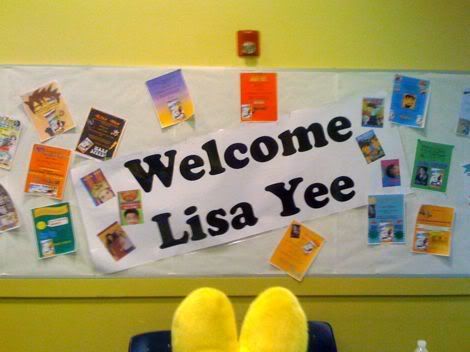 Recently, I was so flattered to learn that three of the students selected me for their "Famous Californian" report.
Though, I loved reading what they wrote, my favorite parts were the portraits . . .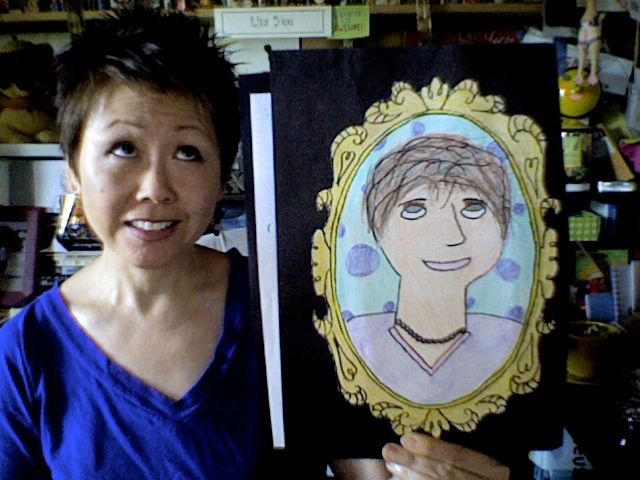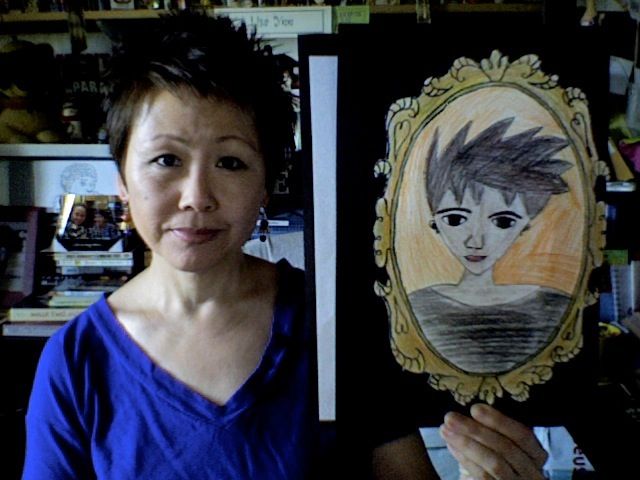 Something else that was delivered to my mail box not too long ago was a petition. It was a first for me -- because it was a petition for me to write more books about Kanani Akina, the 2011 American Girl from Kauai . . .
I won't be writing more Kanani books, however, there is good news for American Girl fans. I just finished an online story about Kanani visiting her cousin Rachel in New York! (Here's what happened when I visited NY and the American Girl Store.)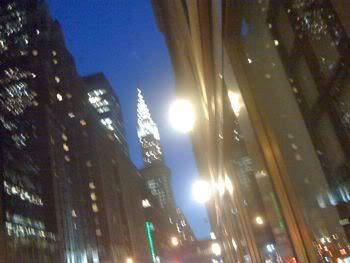 Say, what's that? Why, it's my outline for Kanani's story . . .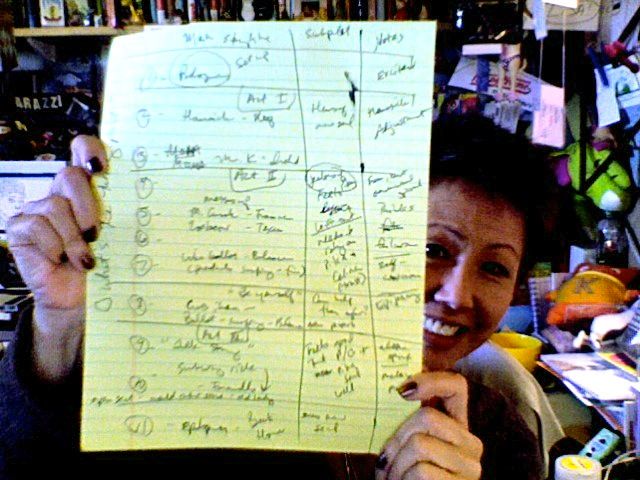 I know it looks like a mess, but it really helped me! Kanani's serialized story will only be available online and for the great price of . . . FREE!!! To read about her adventures in the Big Apple, check the American Girl website, starting at the end of July!
I'll be sure to post a link here on my blog when the story debuts. 
In the meantime, many of you know that I adore off-beat art. Not too long ago, I went to the MorYork Galleryin Los Angeles. This is what I saw . . .
Everything you see above is made from recycled materials, like jigsaw puzzle pieces. CLICK HERE for more examples! 
And look at this art collection -- oh, wait! Those are some of my Winnie-the-Poohs. Yes, I have the second largest collection in the United States. (Or at least I did when I last checked.)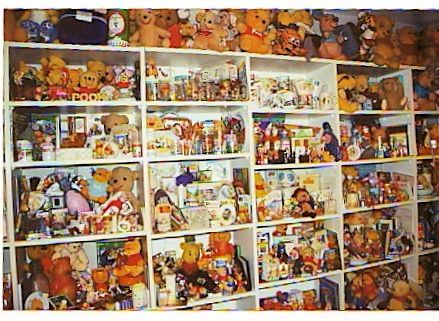 Most of MY COLLECTION is now housed in the White River Heritage Museum in White River, Canada. I'll tell you about it some time.
Disclaimer: No proofreaders were harmed (or even used) in the creation of this blog.
CLICK HERE to find out about Lisa's newest book, WARP SPEED!!!
Follow Lisa on Twitter by CLICKING HERE.
Subscribe to Lisa Yee's Blog and get her fresh baked blogs e-mailed to you!
Email: 
Or you can click this for a RSS feed...