Blog Post by Lisa Yee - Jan.02.2010 - 12:42 am
Whoa . . . where did the time go????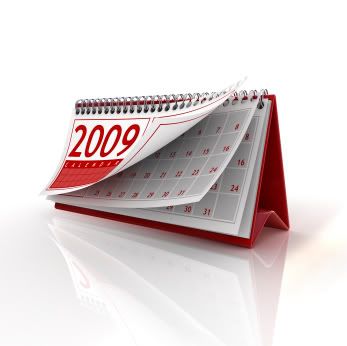 It's been a busy year with 43 days on the road and three books out, like ABSOLUTELY MAYBE . . .

BOBBY VS. GIRS (ACCIDENTALLY) . . .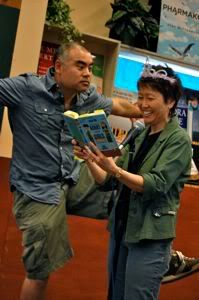 Plus a story in GEEKTASTIC: STORIES FROM THE NERD HERD.
I was even on Fox Sports Network! Yes. Three disconnects. Fox. Sports. Me. But look, it's for real!
Lisa Yee
I was going to do a 2009 Blog in Review, but have suddenly become stricken with lazybloggeritis. However, if you're curious, or bored, you can CLICK HERE and see the over 12,765ish blogs I wrote in 2009.
Speaking of presents (okay, so we weren't really but, um, let's pretend we were), Puppy's favorite Christmas gift this year was her Mr. Bill toy. (If you remember Mr. Bill from Saturday Night Live, then you're old like me!) 
Sadly, for Mr. Bill, Puppy "overloved" her toy . . .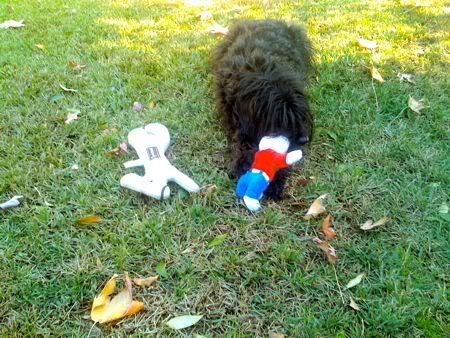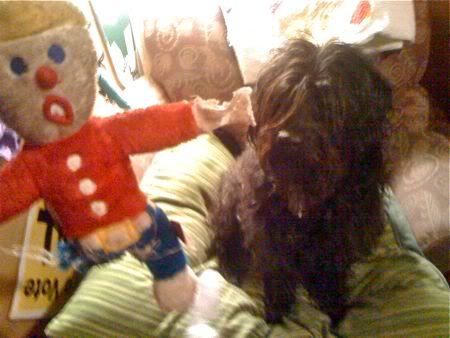 Speaking of the Rose Parade (Disclaimer: I've used up all my transitional sentences for the year), once again, Peepy is single-handedly building our hometown float.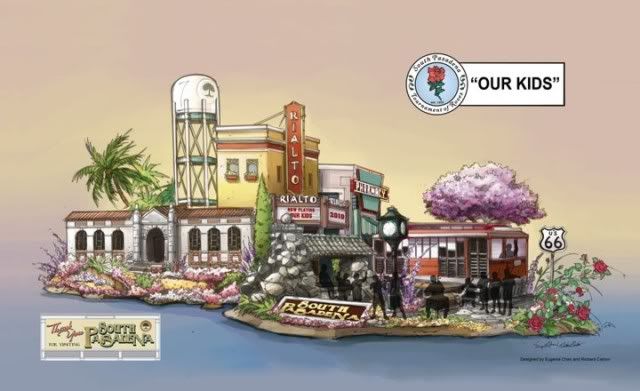 Here's the logo--it's made from seeds and such. EVERYTHING is all natural. Also, here are some of Peep's float-building tools . . .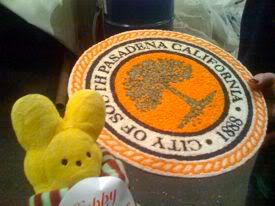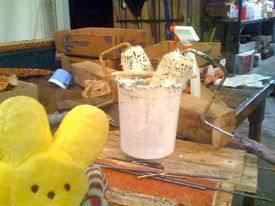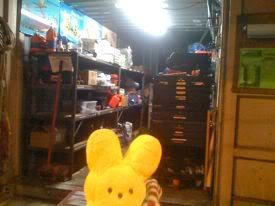 As always, it comes down to the wire (or Wisteria, or whatever flowers are put on right before the parade). So here's what the float looks like before the blossoms are placed. See those green vials? Each one will be filled with flowers. Also, that bucket of red? Those are seeds that are GLUED to that red trolly . . .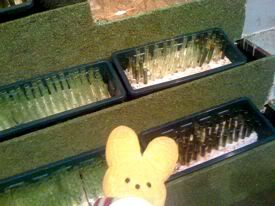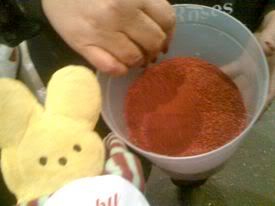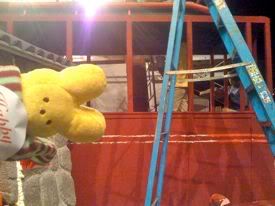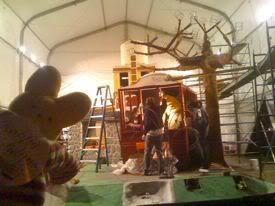 Here's the Rialto Theater. It figures prominently in the spin-off novel to the Millicent Min series I'm writing AT THIS VERY MOMENT (sort of). Also, our beloved library is on the float . . .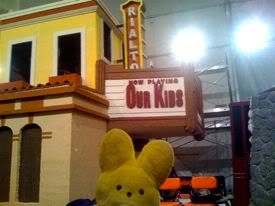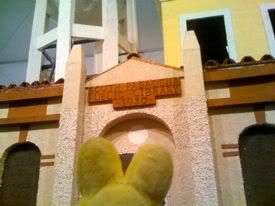 Plus, here's Peepy . . . can you see her?

We will be walking the parade route at midnight and will send you photos for our very first blog of 2010. In the meantime HAPPY NEW YEAR!!!!! (And here's hoping that all our computers in general, but mine in particular, have a happy new year, too.)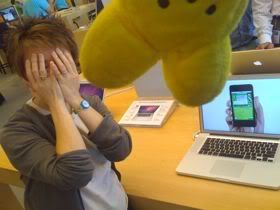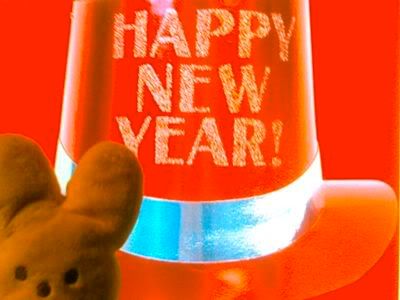 Subscribe to Lisa Yee's Blog and get her fresh baked blogs e-mailed to you!
Email: 
Or you can click this for a RSS feed...