Blog Post by Lisa Yee - Oct.22.2009 - 10:50 am
Whew!!! 
It was a wild and woolly and wacky and wonderful time at the International World Premiere Really Great BOBBY VS. GIRLS (ACCIDENTALLY) Book Launch Party . . .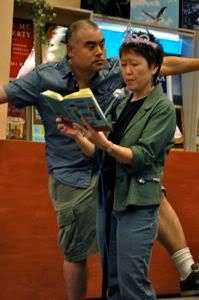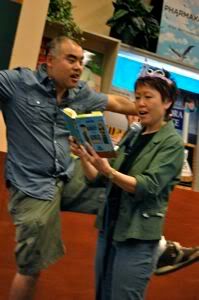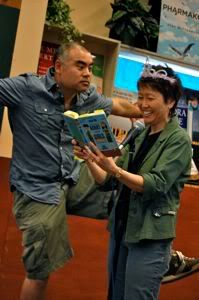 The weirdest thing happened, practically thousands of party-goers spontaneously posed in front of the BOBBY poster . . .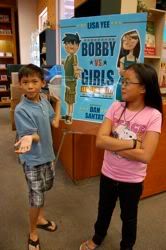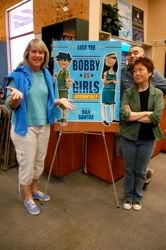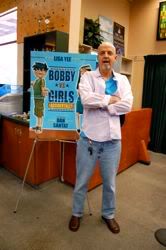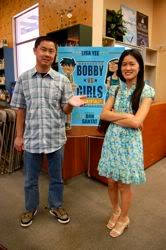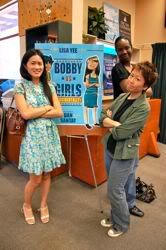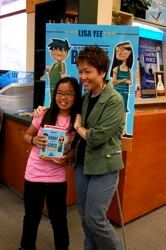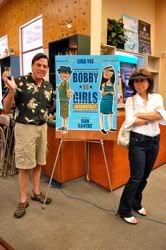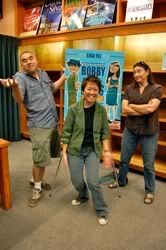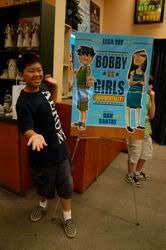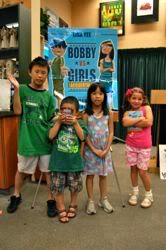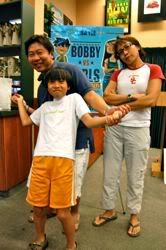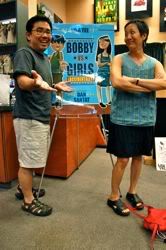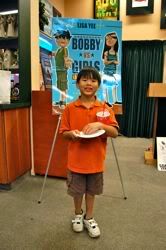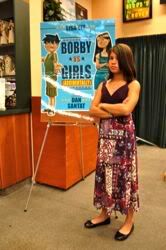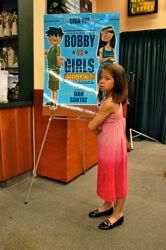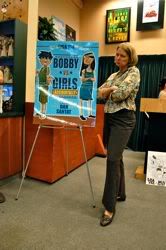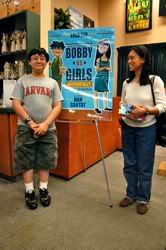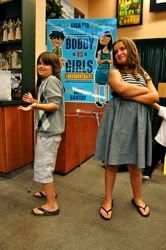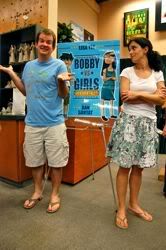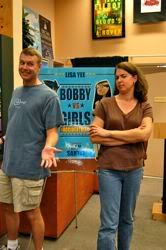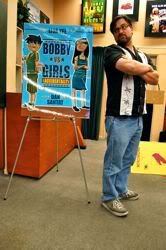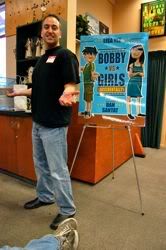 We had so much fun, that Dan and I figured we'd better hurry up and finish BOBBY THE BRAVE (SOMETIMES), the next in the Bobby Ellis-Chan series . . .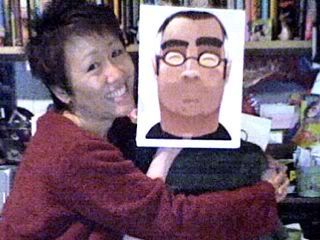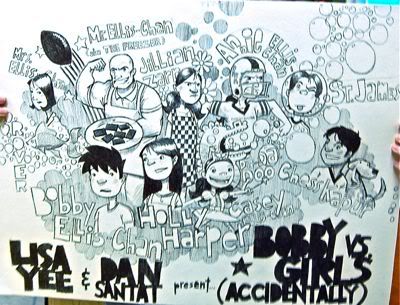 . . . cause we want to have another party!
Next Blog: Sharpen your pencils . . . Lisa Yee's 147th Annual Bodacious Book Contest Begins!!!!
Subscribe to Lisa Yee's Blog and get her fresh baked blogs e-mailed to you!
Email: 
Or you can click this for a RSS feed...