Behind-the-Scenes: The making of the BOBBY VS GIRLS cover
Blog Post by Lisa Yee - Sep.05.2009 - 1:45 pm
Just a few days ago it was the launch of BOBBY VS. GIRLS (ACCIDENTALLY) and we revealed the Bobby website
 . . .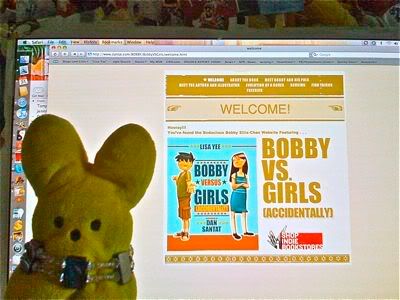 My friend and neighbor, Dan Santat
, did a most magnificent marvelous job on the illustrations. Here's Dan thinking about stubborn water stains, static cling, and the book cover . . .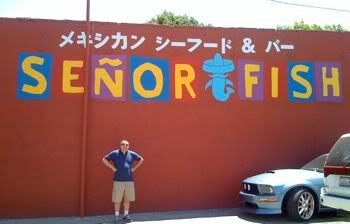 Dan worked on 10,003ish versions of the BOBBY cover . . .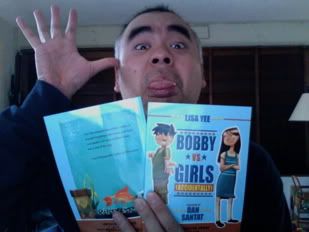 You can CLICK HERE
 to see some of the early designs . . .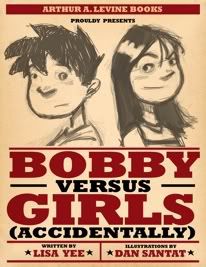 (There wasn't enough room to show the other 10,002 covers.)
Scholastic Executive Art Director, Elizabeth Parisi
 has worked on all my Arthur A. Levine Books/Scholastic
 covers. For example, here's thebehind-the-cover story
 of my novel ABSOLUTELY MAYBE
.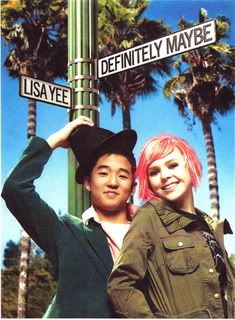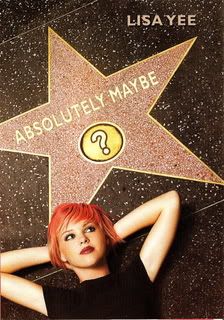 (Original cover on left, final cover on right)
Anyway, Elizabeth did this totally cool thing -- she gave the manuscript of BOBBY VS. GIRLS (ACCIDENTALLY)
 to some elementary school classes in Brooklyn. Now, it was the story only, no pictures, and Elizabeth asked the kids what they thought the cover should look like.
Here are some of them. Aren't they terrific?!!!?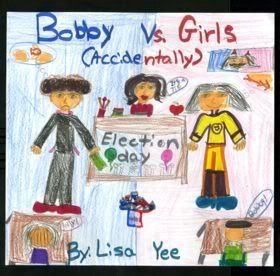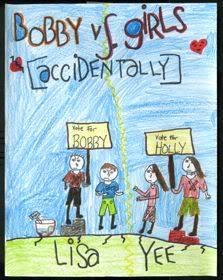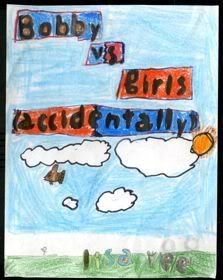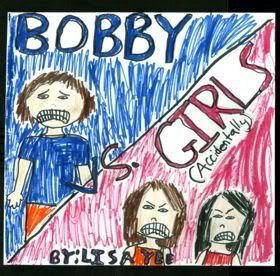 After the kids created their covers, Elizabeth went back into the classrooms and showed them what she and Dan went through to get the final design . . .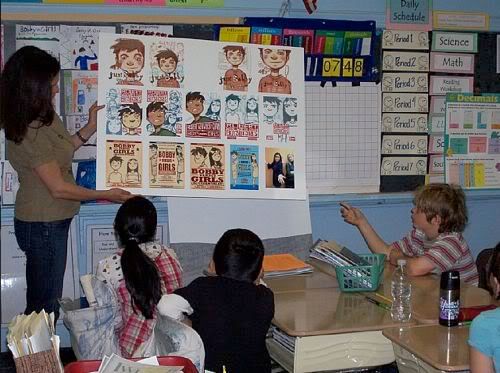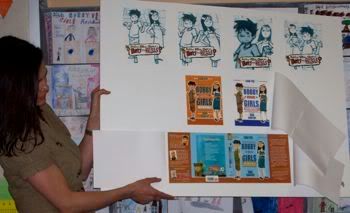 Let's hear it for the kids!!! (And Elizabeth!!! And Dan!!!)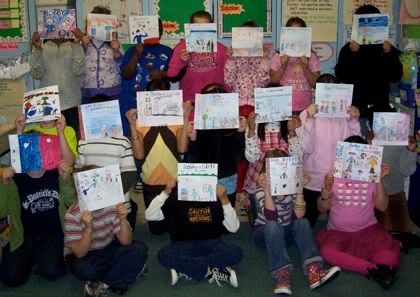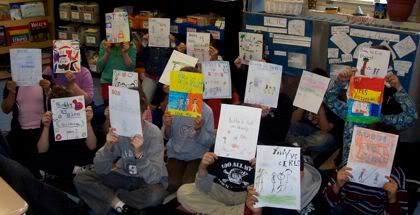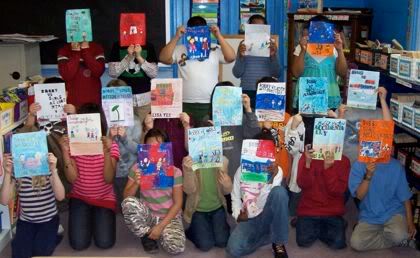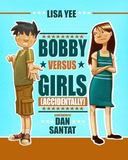 (For a great summary/review of the book, CLICK HERE
 to read what uber librarian/blogger Elizabeth Bird has to say.)
Subscribe to Lisa Yee's Blog and get her fresh baked blogs e-mailed to you!
Email: 
Or you can click this for a RSS feed...