Beach vs. Books -- Teens Decide
Blog Post by Lisa Yee - Jul.13.2009 - 4:11 pm
Earlier this week I headed to the gorgeous Santa Monic Public Library
 . . .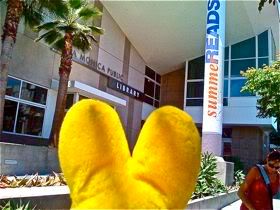 My mission: to teach Point of View to teens. Here's the community room where Peepy
 and I team taught . . .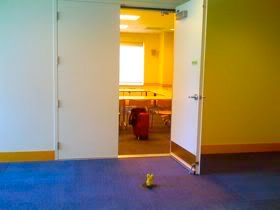 We were greeted by Librarians Extrodinaire Erica Cuyugan and Ann Wagner, who signed Peepy in . . .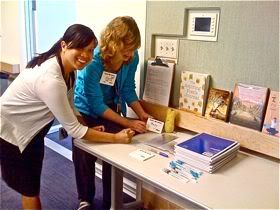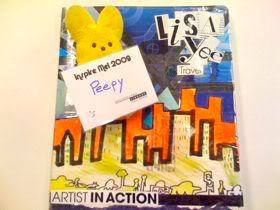 The "Inspire Me! Teen Writers Workshop" was wonderful. These talented and smart and dedicated teens chose to spend the afternoon writing instead of soaking up the Southern California sun at the beach (just blocks away) . . .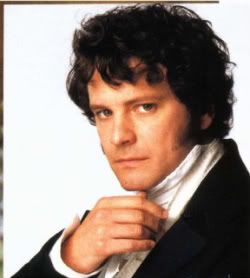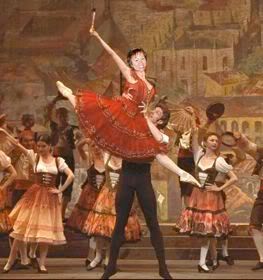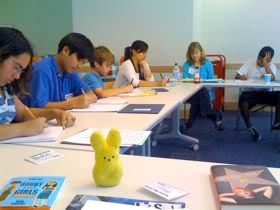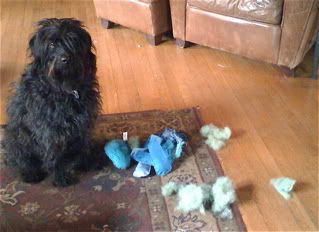 (Okay, so some of these photos weren't taken at the library, and not everyone pictured is a teen.)
Of course, Peepy was there to give (unsolicited) advice and clever writing tips . . .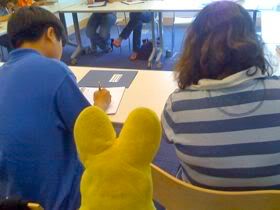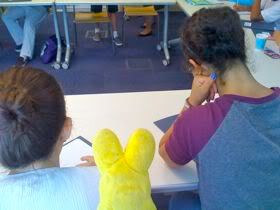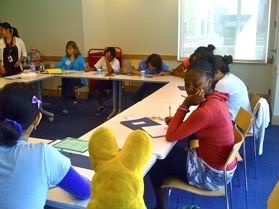 Applause!!! Applause, applause . . . look these talented teens . . .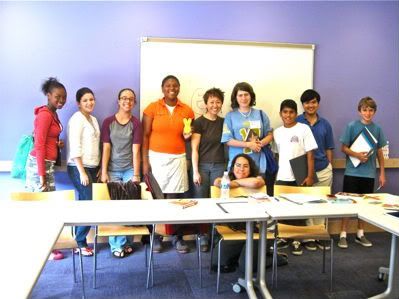 Afterward, Peeps and I headed to the beach to tell everyone we knew about the Inspire Me! workshop . . .

. . . and to let then know that upcoming authors Robin Benway
, plus Sonya Sones
 and Ron Koertge
 (below in theirABSOLUTELY MAYBE
 wigs alongside their significant others) will be teaching there soon . . .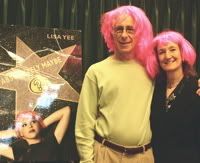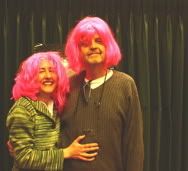 Subscribe to Lisa Yee's Blog and get her fresh baked blogs e-mailed to you!
Email: 
Or you can click this for a RSS feed...