Friday Fun in Lieu of Field Trip
Many thanks to everyone who sent get well wishes, and all those delicious recipes. I am looking forward to trying them out.
I am recovering from the recent bout of Stomach Virus From Hell, and send out to all of you who are still in its grip my deepest sympathies. I hope you all break free of it soon, as well.
While I was prone in an exhausted heap from the stresses of the virus, I started editing the book I just finished. Since I know some of you are keenly interested in the process by which a book gets written, I thought I'd share just what the recycling bin in my office currently looks like.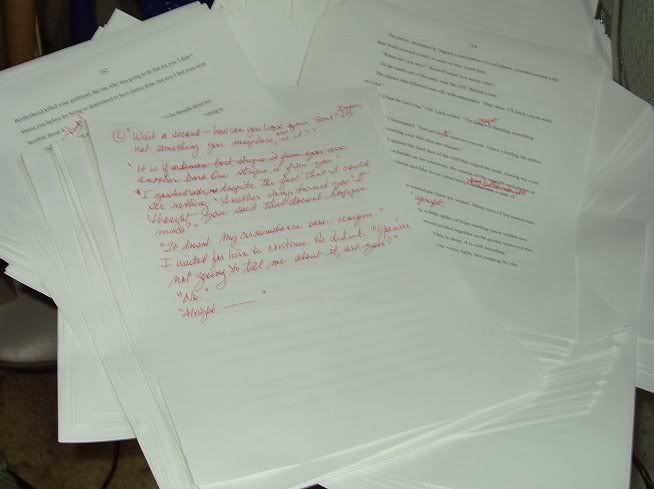 Yup, that's it, overflowing with manuscript pages. To be honest, it was almost full before I started dumping the edited MS on it, but since I'm almost done with the editing, it will just have to hold a smidgen more before I call in Mr. Katie to strong-arm it out to the big recycling bin.
And for those of you who like to know about my odd little quirks, this is the only time I ever print out a MS in double-space. I write it single-space, and do the final edit single-space. But for the first polish, I print it double so I have lots of room to write. And as you can see, sometimes the writing overflows to the backs of the sheets.
About Katie
For as long as she can remember, Katie MacAlister has loved reading. Growing up in a family where a weekly visit to the library was a given, Katie spent much of her time with her nose buried in a book. Despite her love for novels, she didn't think of writing...