For when you care enough to hit send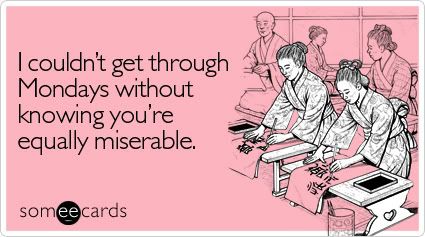 Today's field trip is to a site I absolutely love: someecards.com. Some of the cards are downright hysterical, but many come with a language and inappropriate content warning--the site is not for those of tender sensibilities or folks who haven't made it out of their teens.
But if you're old and cranky like me, you'll probably get a kick out of some of the cards. Just don't browse through them while consuming a beverage, or you'll risk snorting Fresca through your nose, like someone I could mention...
About Katie
For as long as she can remember, Katie MacAlister has loved reading. Growing up in a family where a weekly visit to the library was a given, Katie spent much of her time with her nose buried in a book. Despite her love for novels, she didn't think of writing...