Won't You Take Five With Me?
He was born in Concord California. Concord is known for many things, some of them embarrassing: twenty years ago voters passed a resolution that it was okay for employers to fire people if they were gay (that was overturned) and the Spirit Poles: gray poles that towered the sky that were erected on Concord Avenue and were pretty much hated the whole ten years they were there (they were finally taken down after they developed cracks) To brag the fact that Dave Brubeck, Dave Brubeck was born in Concord California was a pretty big deal. He also was a Mills man. Yep, you read that right. A Mills man. He went there on the GI Bill after the war. He played once at Mills; it was sold out so I missed him. And he wrote the music to the best jazz songs ever, "Take Five."
I can't remember the first time I heard "Take Five"; I know it was in my early twenties. I was trying to listen to different genres of music. A teacher once played Miles Davis' Kind of Blue and I was blown away. So one day I was listening to the local jazz station when the DJ said "The first time I heard this song I was in my backyard. It was a barbaque, and it was playing all the time."
The song started slowly, with drums then the piano. It had the famous 5/4 time deal meaning (and thanks wikipedia for telling me this) it is characterized by five beats a measure. Then the piano creeps up, slowly but surely. Then the cool sound of Paul Desmond's sax, and the combination of it all was just beautiful. It crept up on you like a dream, like a good novel. It made you stop what you were doing and listen. In the middle of the song the sax stops. All you can hear is the piano still playing, and the drums. When the sax came back on it felt like you just ate a wonderful meal, and all you could do was sit back, amazed.
That same year I read John Cheever's "The Swimmer" where Neddy Merrill goes from pool to pool, swimming to a home that was no longer there. For a response paper I wrote a short story in the point of view of a teenage girl that watched him swim, thinking about how a drunk Ned tried to have sex with her and she escaped. The song playing when I wrote this story? "Take Five."
One of my favorite episodes of ER was "Fathers and Sons" which dealt with Doug (George Clooney) finding out his father died in a car crash. He and Mark (Anthony Edwards) go to California to take care of business. One of the things Doug has to deal with is his dad's old car. John Wells (the director of the episode) framed it so well with Doug sitting in the car while "Take Five" started playing. When the sax came on, he and Mark were on the road while Doug was talking about his dad, how he appear out of nowhere in the car and they'd go out on the road, anywhere but home. When the piano/drum part came up, something went wrong with the car so they had to go in the trunk to get something. In the trunk were toddler's toys. Doug slammed the trunk just when the song ended. What made it work was the song wasn't just on for background noise; it added to the scene and the story. It added to the conflicted mood Doug was in about his dad and the fact that the song built up the fact that there was a secret in the car, a secret that was going to be found out (Apparently Doug's dad married again and had a baby with the wife whom was being taken care of by her relatives)
The other album I loved of Brubeck's was Quiet as the Moon. In 1988 several musicians were asked to write music for Peanuts specials. The special Brubeck was asked to write for was when Charlie Brown and everyone went to the moon. The songs he chose were perfect, covers of Vince Guralldi's "Linus and Lucy" and "Cast Your Fate To The Wind" a version of "Bicycle Built for Two" with Peppermint Patty singing "Daisy, Daisy, give me your heart that's true..." Then Brubeck's own "Benjamin" written for his grandson, which is so uplifting and beautiful.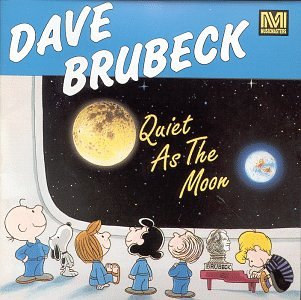 When I heard this morning Dave Brubeck died a day before his ninety-second birthday, I thought oh, that has to be wrong, he can't be dead. But he was. Outside another storm was coming up. "Take Five" started to play on the radio. I had to smile. One thing for sure. The song will always be there. It's already outlasted the spirit poles.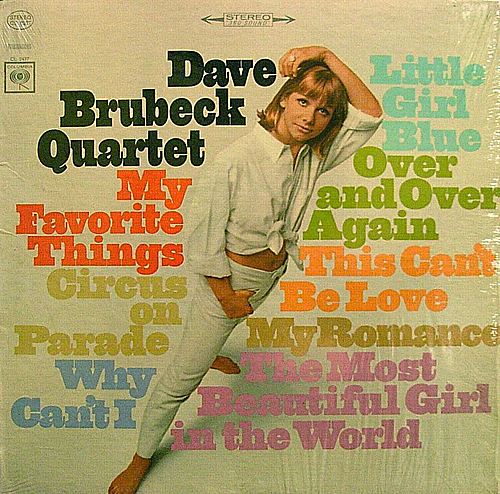 Live your life live your life live your life"
About Jennifer
Jennifer Gibbons lives in Lafayette, California. She is the grand prize winner of the Red Room Housewarming contest and one of the winners of the Summer Reading Experience Contest. She is working on a young adult novel and a book of essays.
Causes Jennifer Gibbons Supports
Gilda's Club, Greenpeace, Rosie's Broadway Kids,Westwind Foster Family Agency, Amber Brown Fund, Linda Duncan Fund for Contra Costa Libraries
Jennifer's Favorite Books
p>To Kill A Mockingbird by Harper Lee A Tree Grows in Brooklyn, Betty Smith