The Lonely Places of Whitney Houston
Hearing about Whitney Houston's death didn't surprise me. It did however, tick me off. I'm still ticked off. How can a woman with so much talent, such a voice, die at age forty-eight? To say it's unfair is understating it. It's a damned shame sounds cliched.

I'll be honest, I was never a big Whitney fan. Yet when I heard about her death I was running my bathwater. In the tub I started remembering all these things about Whitney, and I watched the memories as if I watching a movie.


….twenty-one and just got a big break: her duet with Jermaine Jackson "Nobody Loves Me Like You Do" is Steve and Betsy's song on As The World Turns. If your song was a soap opera couple's song, you're golden. The song is played four, five times a week on the show, it becomes an earworm, and you climb up the charts. Houston and Jackson sing the song on a special episode of ATWT, where Marisa Tomei is crowned with a special award. I have no idea what it was, but it did include a cameo of Phyllis Diller. Dressed in white, looking at Tomei, not knowing what's ahead of her.


….Meranda's thirteenth birthday, she wanted Whitney Houston's debut album. I bought it at Rainbow Records for eight dollars (on sale) I studied her photo: wearing a white dress, her hair pinned back. She looked beautiful, glamorous. At Sequoia all the girls know her songs, yet I wasn't a big fan. Some songs I liked were "All At Once" "How Will I Know" but "Saving All My Love For You" turned me off; um, the guy is married! Run away! Run away!
….Mom and I saw The Bodyguard. I was pleasantly surprised that she was a decent actress. During the credits we heard "...And I...will always love you...." I sat there thinking wait a sec, that's a Dolly Parton song! Whitney's doing country! Whoa! It was risky, but it was a risk that paid off.
...watching Waiting To Exhale, with Houston as Bernadette. In the last scene of the movie she's singing along with Roberta Flack's cover of "It Must Be You" and it's so easy to see what a great singer she was, even if it's a casual scene in a movie.
...if you were living in the East Bay in 1999, there's one thing that everyone remembers even if they weren't there. I know about it through a former co-worker Cheryl. Cheryl was working at the Concord Pavilion one night. It was a full house; Whitney Houston was giving a concert. Fifteen minutes before she was supposed to go on, an announcement was made: She canceled the concert. There was a moment of silence. Cheryl later told me that the echoes of angry voices vibrated through the Pavilion like an earthquake. I knew then her career would never recover. Don't ask me how I knew. I just did. It wasn't the first time she canceled at the last minute; she ticked off Rosie O'Donnell canceling on Rosie's show. The next year she canceled on the Oscars. Yet that same year I was lying by my pool reading while two sisters listened to "How Will I Know?" and the older one teaching the younger one how to dance.
...back in the tub, I had a memory of last May. I'd been invited to an unveiling of the Jonestown memorial. A woman named Juanell Smart (who lost her uncle, mother, and four children there) said she couldn't listen to "The Greatest Love of All" because it hurt too much (it was a song her son in law sang a lot) yet Smart found comfort in the last lines: "And if by chance that special place that you've been dreaming of, leads you to a lonely place, find your strength and love." Now when I hear that song I think of Juanell Smart, and how music can provide comfort when you most need it.
Maybe Terry McMillan said it best on twitter: "I do not know how she left us. But right now, what difference does it make?" It's true. It doesn't make a difference to her mother Cissy or her daughter. The only thing we do know is the voice remains. Oh, what a voice.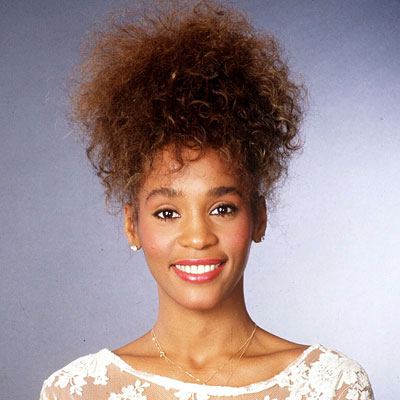 Live your life live your life live your life"
About Jennifer
Jennifer Gibbons lives in Lafayette, California. She is the grand prize winner of the Red Room Housewarming contest and one of the winners of the Summer Reading Experience Contest. She is working on a young adult novel and a book of essays.
Causes Jennifer Gibbons Supports
Gilda's Club, Greenpeace, Rosie's Broadway Kids,Westwind Foster Family Agency, Amber Brown Fund, Linda Duncan Fund for Contra Costa Libraries
Jennifer's Favorite Books
p>To Kill A Mockingbird by Harper Lee A Tree Grows in Brooklyn, Betty Smith