Back in the day, it was only acceptable for a woman-wait, let's get something straight, a lady, to have their name in the newspaper three times: a birth annoucement,when she got married (of course it would be to a fine upstanding man in the community who could provide for her,no need for her to you know,work) and when she died. Helen Gurley Brown had her death annoucement in the New York Times yesterday, but let's face it: She had her name in newspapers plenty of times before that. Who else would have in her obit: "She was ninety years old. Parts of her were younger." It was true.

Helen Gurley Brown was that Auntie Mame person who knew about sex, who could give Samantha from Sex and the City a run for her money. Like it or not, she changed things for women. We might not always agree with her, but we couldn't help but watch and see what she did.
Every year my aunt would give my mother a subscrption to Cosmopolitan. Back then when my mother's magazines were a month old, I'd clip out my favorite pictures then make up stories about them. So the pictures I had were of women in Virginia Slims ads (I clipped off the cigarette; no smoking in my stories!) and women from the cover of Cosmopolitan. The women were pretty, looking glamourous. In my stories, they were going to fancy parties where they made business deals while looking beautiful. And hey, if they were showing clevage while making those deals, so be it! I do remember one year flipping through the magazine and seeing an ad for Endless Love. It was a sepia colored picture of Brooke Shields kissing a boy. The tagline read: She is 15. He is 17.The love every parent fears. Whoa. This was not Brooke in The Muppet Show playing Alice.
If I looked at the articles at the time, it would've been like Charlene's "I've Been to Paradise But Never Been to Me" where she sang "I've seen some things that women ain't supposed to see." We all know the headlines; they were the kind that made you giggle. What? You want him to do what with you? Chortle! Because Helen Gurley Brown's Cosmopolitan was all about "that Cosmopolitan girl" the girl who went to college, got a dream job right away. She lived in a glam city, ideally New York. She smoked, drank martinis. And if she met a man she liked, well hey! What's stopping you all from getting together and making beautiful memories! Just make sure you have that birth control perscription up to date, honey! No need for condoms! I'm guessing Joan Harris from Mad Men read Cosmopolitan before she went to bed at night, picking up tips.
Of course, real life gets in the way. One of the cover girls was Gia, an Italian American woman who loved women. She also loved heroin. On what was supposed to be her comeback shoot, photographer Francisco Scavullo had her sit on her hands while looking at the camera. He said at the time Gia gained weight. Others thought it would hide the track marks on her arms.
I believe both rumors were true. It always seemed like Cosmopolitan girls couldn't be too fat, too much. They had to wear slinky dresses, red lipstick. High heels a must. Other girls, Gurley Brown once declared, were "mouseburgers." Too plain, too dull.
And now here's a confession from moi: I'm not a Cosmopolitan girl. I don't have one night stands. I went without a bra in high school for political reasons, but that ended in junior college. I live in a small town that is known for its anti war memorial. I don't wear high heels. I only wear makeup on special occasions. Am I mouseburger? Maybe. But that's okay. It could be worse.
Nevertheless, you cannot deny the fact Helen Gurley Brown changed the landscape of how we viewed women. We might not agree with the way she did it, but she did. She was that Cosmopolitan woman. And she got that way by earning it.
Good girls go to heaven, bad girls go everywhere."
2.
"Beauty can't amuse you, but brainwork—reading, writing, thinking—can."
3.
"My success was not based so much on any great intelligence but on great common sense."
"Never fail to know that if you are doing all the talking, you are boring somebody."
5.
"Nearly every glamorous, wealthy, successful career woman you might envy now started out as some kind of schlepp."
6.
"What you have to do is work with the raw material you have, namely you, and never let up."
7.
"If you're not a sex object, you're in trouble."
8.
"A man likes to sleep with a brainy girl. She's a challenge. If he makes good with her, he figures he must be good himself."
9.
"Money, if it does not bring you happiness, will at least help you be miserable in comfort."
10.
"How could any woman not be a feminist? The girl I'm editing for wants to be known for herself. If that's not a feminist message, I don't know what is."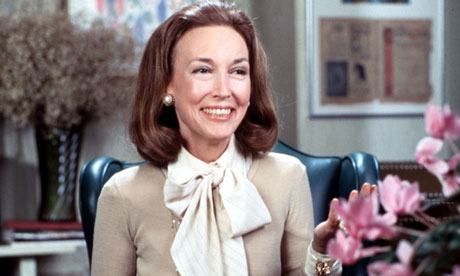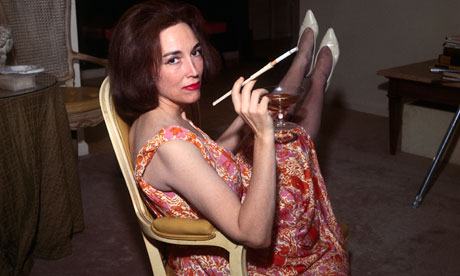 Live your life live your life live your life"
About Jennifer
Jennifer Gibbons lives in Lafayette, California. She is the grand prize winner of the Red Room Housewarming contest and one of the winners of the Summer Reading Experience Contest. She is working on a young adult novel and a book of essays.
Causes Jennifer Gibbons Supports
Gilda's Club, Greenpeace, Rosie's Broadway Kids,Westwind Foster Family Agency, Amber Brown Fund, Linda Duncan Fund for Contra Costa Libraries
Jennifer's Favorite Books
p>To Kill A Mockingbird by Harper Lee A Tree Grows in Brooklyn, Betty Smith