She Worked Hard For Her Money
So it's a typical morning for me. I'm drinking coffee, looking around the Internet. And then I saw Huntington posting a Donna Summer video. This isn't out of the ordinary; Huntington often sings disco around me. He once tried to get me to sing Abba. I did. He never asked again. Wise move. But I started noticing that Donna Summer videos were popping up on the news feed, and I thought oh crud. She's dead, isn't she? And minutes later, People magazine confirmed it.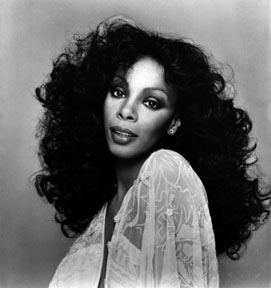 Being a kid in the late 70's meant you heard lots and lots of disco. It was a given. One of my first memories was living in an upstairs condo in Concord. My parents were still together, although hairline fractures were starting to show in their marriage. At nights I would see these people all dressed up, laughing. No doubt they were going to a disco. I looked at them as the street light shone on their wedgie shoes and frosted hair. I wished I was going out and doing something, rather than trying to get to sleep.
Back then kids did have some disco options. Yeah, pretty bad. Were talking Mickey Mouse doing disco, although Kermit the Frog had a great song called "Disco Frog" We cannot forget Sesame Street Fever, where Bert singing "Doing the Pidgeon" and Ernie singing "Rubber Duckie" If that isn't cool, I have no idea what is. Plus the Bee Gees sang backup. I mean, how cool is that?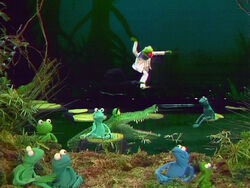 But in the grownup world my neighbors inhabited, it was Donna Summer who was the queen of the disco. One of the first hits she had was "Love to Love You Baby." It had a controversial baseline because well, Summer sounded like she was having way too much fun in a carnal way. Yep. But that probably went over my head back then, all I can remember is "Ohhh... love to love you baby... ah... love to love you baby...." I don't want to sound rude, but was there any other lyrics? Because I could only allow that one lyric. In the television version of Tales of the City, Michael met his future boyfriend Jon Fielding at a roller rink and while they went around, "Love to Love You Baby" played. It was 1976 and love was in the air.
Summer had other hits, like "Bad Girls": "Bad girl bad girl you're such a dirty bad girl, toot toot, beep beep! Toot toot, aw, beep beep!" She also sang "Last Dance"--that was in the movie Thank God It's Friday. This song was a bit controversial when it was nominated for Best Original Song in 1979. It won over "The Rainbow Connection." I hate to say it, but that was a major fail. But no one could doubt she sang the song with the energy she brought to all her songs.
In the midst of her popularity, Summer co-hosted American Bandstand with Dick Clark. This was huge. The Beatles never co-hosted AB. The Rolling Stones never co-hosted AB. Yet Summer did. It's incredibly sad that she died right after Dick Clark.
When disco died, Summer and other singers soon found themselves out of it. However, she rebounded in 1983, with the hit song "She Works Hard For The Money" I remember this one well because it was one of the first videos I ever saw. We see this woman working at a factory, then working as a waitress. Summer sings in the background, but tries to help the woman when she drops some dishes while waitressing. The woman resists her help, but looks so tired. It doesn't help she has bratty kids, unsympathetic bosses. Finally she breaks down and does what any other woman would do in her situation: She does an interpetive dance. Pretty soon, other women join in and dance as well, as Summer sang She works hard for the money, so hard for it honey, she works hard for the money so you better treat her right. In some ways it was a perfect 80's song; a woman trying to balance motherhood and working, taking jobs she might be overqualified for, not able to find anything else, realizing that the Superwoman deal was a myth.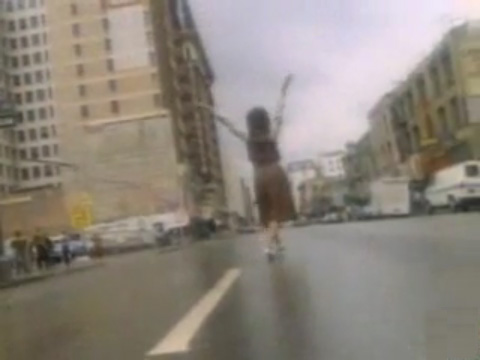 I know Summer had other hits, but mostly she'll always be an artifact from the '70s. And that's not a bad thing. Her voice was the one you'd hear at school dances or on 8 tracks in peoples' cars. She was the one my neighbors would hear on their way to the disco, then dance to her as the disco ball spun around. Ah... love to love you baby... ah, love to love you baby....
Live your life live your life live your life"
About Jennifer
Jennifer Gibbons lives in Lafayette, California. She is the grand prize winner of the Red Room Housewarming contest and one of the winners of the Summer Reading Experience Contest. She is working on a young adult novel and a book of essays.
Causes Jennifer Gibbons Supports
Gilda's Club, Greenpeace, Rosie's Broadway Kids,Westwind Foster Family Agency, Amber Brown Fund, Linda Duncan Fund for Contra Costa Libraries
Jennifer's Favorite Books
p>To Kill A Mockingbird by Harper Lee A Tree Grows in Brooklyn, Betty Smith