Talk to me some more
You don't have to go
You're the Poetry Man
You make things all right...
I was eighteen when I heard that song, that voice. I'd bought a "Time-Life Singers and Songwriters" box set for twenty dollars, and "Poetry Man" was one of the songs. I was in my living room reading and listening to music. When the song came on, I put my book down. Who was that woman? And how did she get that voice?
The story behind the song, according to an interview Phoebe Snow did with CBS This Morning, is that she was having an affair with a married man. Now at thirty-eight, there's part of me that thinks "Phoebe! Babe! He's just not into you! Okay, you got a great song out of it! But you can do better!"
She did do better. She married a man she knew from school,  then kept on singing. She could belt out ballads, country songs, blues, anything. The only other singer who could do that was Eva Cassidy. Snow was on the cover of Rolling Stone, doing duets with Paul Simon on Saturday Night Live. Then in December 1975, she gave birth to her only child Valerie. However due to a doctor's mistake (and I hope to God this doctor lost his medical license), Valerie was smothered during delivery. This stupid mistake resulted in brain damage. Doctors told Snow to not even bring the baby home. Put her in a home. As politely as she could,  she told them to shove it. Snow took her daughter home, putting everything else on hold. This meant her recording career.
It wasn't easy. Snow's husband, unable to cope, left her. Recording executives told her she would never work again. And it was true, she would never have the same success as she did with "Poetry Man." However, friends helped out. Linda Ronstadt got Snow to return to SNL and they did an amazing duet of "It's In His Kiss." Paul Simon asked for her to join him on concerts. She worked steadily through the years, performing at concerts, commercial jingles.
And then the worst happened: Valerie died in March 2007 of a brain hemorrhage.  Snow was devastated. According to the same CBS Sunday Morning Linda Ronstadt sat Snow down and said: "You've got to go back to work."
She did, going back to concerts, dedicating each concert to Valerie.  Snow did her best to sing and live. Yet in January 2010, she too had a brain hemorrhage. She never recovered, and died today at 60.
But I'd hate to be a grown-up
And have to try to bear my life in pain
                                "Harpo's Blues"
No more pain Poetry Lady. You made things all right.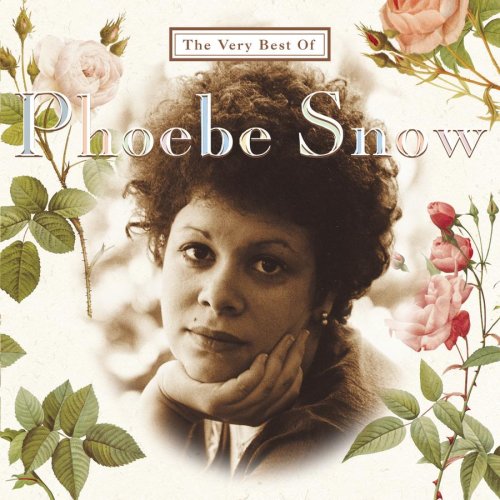 Live your life live your life live your life"
About Jennifer
Jennifer Gibbons lives in Lafayette, California. She is the grand prize winner of the Red Room Housewarming contest and one of the winners of the Summer Reading Experience Contest. She is working on a young adult novel and a book of essays.
Causes Jennifer Gibbons Supports
Gilda's Club, Greenpeace, Rosie's Broadway Kids,Westwind Foster Family Agency, Amber Brown Fund, Linda Duncan Fund for Contra Costa Libraries
Jennifer's Favorite Books
p>To Kill A Mockingbird by Harper Lee A Tree Grows in Brooklyn, Betty Smith