On feline seizures, putting one foot in front of another, Snoop y and Florence Henderson
It's been a great odd week,which is nothing new in this neck of the woods. It does remind me how life can be so topsy turvy at times, and how you just have to cope with it all. Or as Pat on EastEnders told her stepdaughter: "It's not about what happens to you. It's who you are."
Monday night I came home after visiting with Meranda, my niece, and Meranda's folks.  I sat down to finish up loose ends with work before I went to bed. We've been watching the TV series All Creatures Great and Small so I still had  the 1930's English country side in my mind when I heard Mom's voice call: "Felix is having a seizure!"
I ran in the room. Felix is my newest cat; a former student of my mom's had to give him up and since we're suckers, we took him in. His whole body was twitching as he lay  on the rug. Terrified, I turned off the television set because I once heard noise could make a seizure worse. Three minutes passed. He stopped seizing, then blinked several times. He saw us looking scared. He got up, sat there quietly and then went into the kitchen, and ate, leaving us shaken.
The next day I called the vet. I managed to get an appointment for the next day, but I still felt shaken. Although 2009 was great for me professionally (article in San Francisco Chronicle, getting a job at Red Room) in many ways it was hard. I got in a disagreement with a close friend and we are still not speaking. Another friend moved away to Poland. My darling cat Gussie died. And I don't care what side you are politically, the daily news can depress anyone, even if Jon Stewart is presenting  it.
To take my mind off things, I ran over to the drug store to buy plush Snoopies for my niece and nephews. CVS pharmacy was selling them from each decade Charles Schultz did the Peanuts strip, so I knew I had to get them when I could.
I walked in, looking for the Snoopies. I found them in the 75 percent discount aisle. I saw a cart packed high from Snoopies. Perfect, I thought. I'll look through them and find the perfect Snoopies.
Then a woman in her sixties looked at me. Not just any ordinary look,  but a look that could freeze a person in their tracks. She wore a Tweety T-shirt and black pants. She threw three snowglobes into her shopping cart and wheeled away.  I took a look at the Snoopys. They were pretty picked over, so I grabbed three and headed towards the checkstand.
TweetySnoopyWoman was arguing with the checker. "It's seventy-five percent! Didn't you see the sign? Seventy-five percent!" She had about three hundred Snoopies.  They were all sorted out by what Snoopy was wearing. After the checker was done with the '70's Snoopies, the woman said "Okay, I'll pay for those. Then I want a separate check for the 60's Snoopies." Let's just saw I kept a close eye on my own Snoopy.
I came home and got dressed for a night out in San Francisco. Ivory and Abe gave Huntington and me a Christmas gift: tickets to see Florence Henderson do her cabaret show. Yes, Carol Brady, boys and girls! I was excited but nervous about Felix. I didn't want anything to happen to him. Okay, he wasn't a chosen cat, but he was now my cat!  I didn't want anything else happening to people I loved!
I went to the City feeling sad. I met Huntington and after dinner, we headed over to the Rrazz Room, a cabaret space in the Hotel Nikko downtown. The host found Huntington's name on the list, then started to call us "The Huntingtons" "You lovebirds want to sit in the corner?" He asked. Lovebirds?  Um, yeah. Plus now I was Jennifer Huntington. I got married to a gay man and I didn't even know it! (Neither did he - Ed.)
Huntington and I had drinks. It was nice to relax, to sit. Florence's pianist introduced himself and then showed clips of Florence's career. Who can forget Florence selling Wesson oil? Or singing "Happy Together" with Muppets? I know I can't!
Finally, Florence came out, and sang a song called "Lifted" with the words going "Have you been lifted/have you had your face been lifted, have your..." she cupped her breasts "...been lifted?" A roar went through the audience. It was fantastic.
She went on to tell a story of how she was young she would sing, then would pass the hat around. She always felt shy about doing it. Then she started singing "You Are my Sunshine" and a hat appeared on the stage floor. She picked it up, then went in the audience, continuing to sing "You Are my Sunshine" and passing the hat around. After the song, she announced that the money would go to a AIDS charity in Richmond. I knew why the charity would mean so much to her; her Brady Bunch co-star Robert Reed died from AIDS in 1992.
She went on to sing Broadway standards. Onesong was from Oklahoma! and she talked about how she auditioned for the movie but "Shirley Jones got it, the bitch." Yep, Carol Brady called Shirley Partridge a bitch. What would Alice and Reuben say?
 
She led a singalong of "The Brady Bunch theme,"  then talked about her children and marriages. She was widowed seven years ago. "I know many of you have been through grief," she said, "and the only thing you can do is put one foot in front of another."
I just wanted to cry. Of course she was right. There have been times when I just didn't want to keep on going, that I wanted to go in a corner and start chewing my hair. However, I didn't. I know, like Anne Lamott says, there's little I have control over. Maybe SnoopyTweetyWoman knew this; the only thing she had control over is buying hundreds of Snoopies. For Snoopy never dies, he will outlast us all.
After the show, Huntington walked me to the BART station. "Has it really been a year since you started working at Red Room?" he asked.
"Yep. On Friday. I can't believe it." I also remembered that also on Friday it was two years ago I stood on my toes, getting the Datebook section of the Chronicle from the reycle bin at BART. There was a picture of a woman who looked like she could be on the pages of Town and Country. Her name was Ivory Madison, and she just launched a new website called Red Room, a place for writers to connect.
On the way home, I looked at the the Oakland Hills, the Claremont Hotel hidden in the fog. What if I hadn't found that Datebook section? What would've happened? Still in a job I liked but didn't love, wondering if I was ever going to find a job that was meant for me. I couldn't predict what was going to happen next, be it work or life or Felix. What I did know was to take it one foot in front of the other.
The next day I took Felix to the vet. I'm happy to say he's a ten pound happy healthy cat who might have epilepsy, but that doesn't mean he can't keep on living a good life. He also has a crush on the vet, purring when she scratched his head.
I took a walk after Felix came home. The Christmas decorations were coming down. Campaign posters are popping up. It's another year, 2010. Keep on putting one foot in front of another.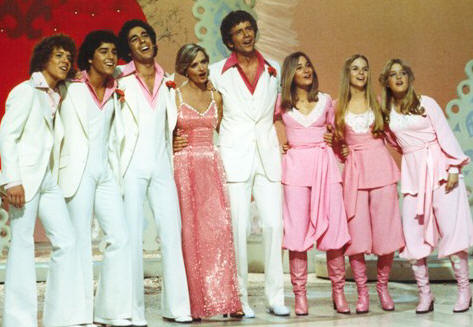 Live your life live your life live your life"
About Jennifer
Jennifer Gibbons lives in Lafayette, California. She is the grand prize winner of the Red Room Housewarming contest and one of the winners of the Summer Reading Experience Contest. She is working on a young adult novel and a book of essays.
Causes Jennifer Gibbons Supports
Gilda's Club, Greenpeace, Rosie's Broadway Kids,Westwind Foster Family Agency, Amber Brown Fund, Linda Duncan Fund for Contra Costa Libraries
Jennifer's Favorite Books
p>To Kill A Mockingbird by Harper Lee A Tree Grows in Brooklyn, Betty Smith