This is what happened today:
1. I got an acceptance from Maeve Magazine. The essay "Come Tour With Jackie" will appear next month!
2. I got a new remote control from Comcast.
3. I was bummed that Young Adult was not nominated for any Oscars. I must however see The Artist.
And something else happened today, what could it be, hmmm....
I published through Smashwords my first super short story collection, I Woke Up In Love This Morning.
After I uploaded the book, I sang "Oh Happy Day" (San Francisco people, I'm sorry I objected you to my singing!) But it is a happy day.
Buy it on Smashwords here.
And take a look at the GORGEOUS cover: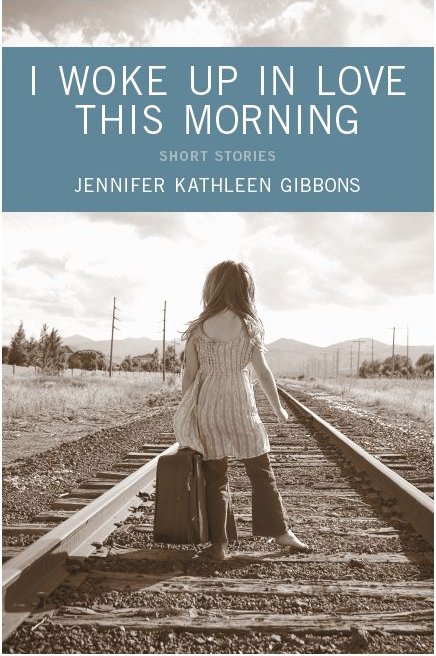 Live your life live your life live your life"
About Jennifer
Jennifer Gibbons lives in Lafayette, California. She is the grand prize winner of the Red Room Housewarming contest and one of the winners of the Summer Reading Experience Contest. She is working on a young adult novel and a book of essays.
Causes Jennifer Gibbons Supports
Gilda's Club, Greenpeace, Rosie's Broadway Kids,Westwind Foster Family Agency, Amber Brown Fund, Linda Duncan Fund for Contra Costa Libraries
Jennifer's Favorite Books
p>To Kill A Mockingbird by Harper Lee A Tree Grows in Brooklyn, Betty Smith