If I blinked I would've missed it: in line for toilet paper at CVS, I read about Jean Harris. She died at the age of 89 last month. It was in People magazine's passages section, one paragraph. I put it back. If her death occured twenty years before, it would've been front page news. Because she was one of those people that everyone had an opinion about back in 1980.
The first time I saw her picture was in one of my mother's old Cosmos. It was an excerpt of Shana Alexander's book Very Much a Lady. The picture had Mrs. Harris in the backseat of a police car. Her face was so incredibly sad. It was a face of pure despair.
To backtrack: Jean Harris had been headmistress of several girls' boarding schools, including the Madeira school. According to the New York Times, Harris met Dr. HermanTarnower at a dinner party and they quickly became involved. Dr. Tarnower was the founder of the Scarsdale Medical Group, then wrote a diet book called The Scarsdale Diet. The book became a New York Times bestseller.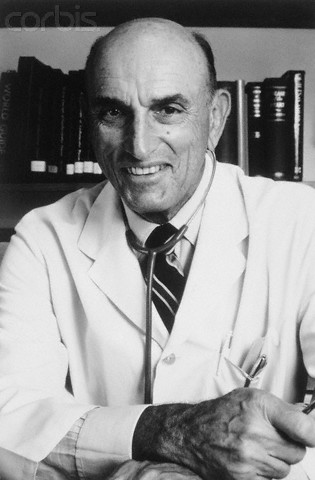 When Harris took the job at the Madiera school in Virginia, she and Dr. Tarnower a long distance relationship (he was still living in New York state) However, Tarnower started an affair with Lynne Tryforos. Some articles call her an office assistiant. Others call her a receptionist. In the movie Mrs. Harris, she dresses in a nurse's uniform. No matter what her title was, she was the tipping point in the relationship between Harris and Tarnower. He had cheated on Harris before, but now he was taking Tryforos to dinner parties, out in public. This wasn't someone Harris could just turn the other way. In her mind Tarnower was showing off the new model. (Tryforos has never commented on her relationship with Tarnower)
Harris was clearly close to her breaking point. According to New York magazine, she was unpopular with students because she was very strict; she suspended a girl for drinking beer on campus plus expelling girls who had pot seeds in their room. She was becoming increasingly erratic. And on March 10, 1980, Harris got dressed. She was going to see Dr. Tarnower. But before she left, there was one thing she couldn't forget: her Harrington & Richardson .32-caliber revolver.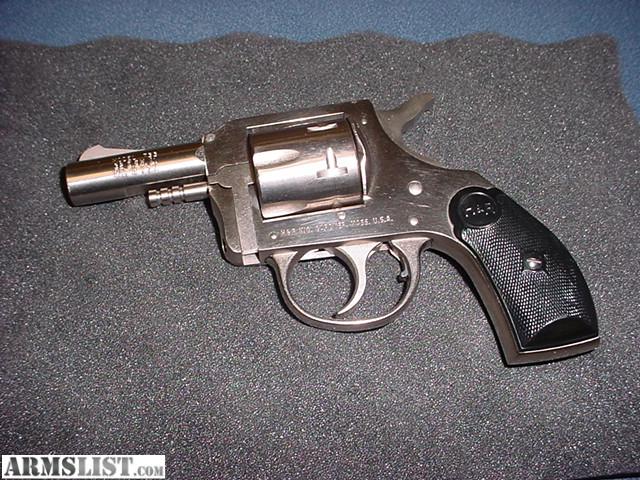 She drove five hours to Tarnower's house. According to court transcripts, Harris planned on killing herself, but wanted to tell Tarnower goodbye. However when she got there, she found a nightgown. A nightgown that wasn't hers. A struggle ensued, and Tarnower was killed.
Of course it was a media sensation: it had sex, money, diet doctors, and Jean Harris, a white Caucasian who didn't look like she could kill a bed bug, much less a man she said she loved. You could be Team Jean: she was a woman driven to it because of Tarnower's cheating. Many of Tarnower's family felt that he was on trial, not Jean Harris. She was convicted of murder.
Harris decided to make herself useful in prison. She worked in the library. She taught the prisoners mothering classes. She wrote books about being a prisoner. In 1992, a clemency movement began on her behalf. Harris was in poor health after several heart attacks. Joan Rivers implored people on her talk show to write to Governor Cuomo on Harris' behalf, but in the meantime send her tolietries. Twenty years ago this month Harris was being wheeled into heart surgery when she got the news: Her clemency was granted.
After her surgery, she lived a quiet life. No reality TV for her. She had her moment in the spotlight. That was enough. She set up scholarships for the Bedford Falls prisoners' children. Two TV movies were made (One starring Ellen Burstyn, another Annette Benning) Yet the debate about March 10, 1980 was far from over. Was she a martyr? A betrayed woman? A crazy woman? Maybe she was alll of the above. I mentioned on facebook Harris and a fb friend commented on it, saying that Harris was made into something bigger and more sensational. I do agree. Harris was, in Shana Alexander's words, very much a lady. Me, I would've left the guy. Adios on the steel guitar, Dr. Tarnower. Have fun with your twinkies, don't let the door hit you on the butt when you leave.Yet she loved him. She stayed with him. As Susan Browne once said of April in Revolutionary Road , she made him her art.
I've been rewatching old Guiding Light episodes for an ebook, and there's a scene where Beth (Judi Evans) asks her mother Lillian (Tina Sloan) why she stays with her abusive husband. Unknown to Lillian, the husband raped Beth weeks before. "I love him," Lillian says. You want to hit her and hug her at the same time. The scene is hard to watch because the audience is yelling at the TV set: "Listen to your daughter and dump the son of a bitch!"
Blinders aren't just for horses, people use them too. It can be called denial, it can be turning the other way. But when you're confronted with it, you get into flight or fight mechinaism. On March 10, 1980, Harris fought. Tarnower lost. She served the time. She didn't like it when Mrs. Harris came out, saying it will "bring it all up again." Perhaps it was fitting her death was covered in one short paragraph. She wanted to be forgotten. In the span of a eye blinking, her wish was granted.
Live your life live your life live your life"
About Jennifer
Jennifer Gibbons lives in Lafayette, California. She is the grand prize winner of the Red Room Housewarming contest and one of the winners of the Summer Reading Experience Contest. She is working on a young adult novel and a book of essays.
Causes Jennifer Gibbons Supports
Gilda's Club, Greenpeace, Rosie's Broadway Kids,Westwind Foster Family Agency, Amber Brown Fund, Linda Duncan Fund for Contra Costa Libraries
Jennifer's Favorite Books
p>To Kill A Mockingbird by Harper Lee A Tree Grows in Brooklyn, Betty Smith