Most Inspiring Blogger, I am!
So the last week of January started off on a lovely note: Great new author J.C.Lillis nominated me as a Most Inspiring Blogger. I was delighted and honored. I'm inspiring! When I think of inspiring I think of Jacqueline Kennedy Onassis, Martin Luther King, and others whose accoplishments leave me amazed and humbled. Here's my nifty certificate...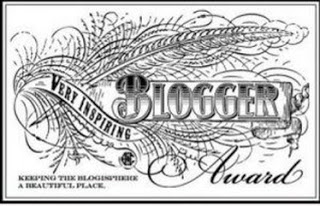 Now I have to do two things to, in Catherine Ryan Hyde's words, pay it forward. I have to tell my readers seven random things about me, then nominated several other inspiring bloggers. The latter I can do. The former? Well geez. I've revealed so many things about myself in this blog, what else is there to say? All right,let me give it a go.
I once saw David Cassidy. He had just published his memoirs Come On Get Happy. When I bought the book, the clerk looked at me and said "Just to warn you, he won't sign any Partridge Family memorobila." Huh? "Wow, really?" I asked. "He's trying to get away from that." Well, all righty then. I got in line. As I walked to the end, I saw many ticked off people holding old Partridge family albums and looking very very pissed off. Me, I was just glad I only had a book. A book that, as my friend Julie quipped, would double its value when Cassidy signed it. When it was my turn, I gave him the book,then I said "I really liked you in Spirit of '76 (indie movie directed by Roman Coppola) He flashed that smile. "Thank you! I had a great time filming that movie!" Waiting in line was worth it. It also felt natural for my first ebook to call it I Woke Up In Love This Morning.

I saw Maggie Smith onstage. I was in London, and she was in The Importance of Being Earnest. I remember her character was similar to Old Lady Gratham in Downton Abbey.

I can do the vulcan salute. Live long and prosper!
I think I've read everything Anne Lamott has written.
My full name is Jennifer Kathleen Elizabeth Gibbons-Jennifer I've written about, Kathleen as well, Elizabeth is my confirmation name (for my aunt and for St. Elizabeth Seton, the first American saint) and Gibbons of course is for my dad.
I had to have a tooth pulled three years ago.
I have a fondness for sock monkey pajamas and black skirts.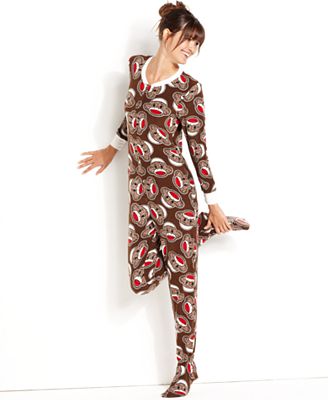 So I hope you learned something new about moi. Now fifteen bloggers that I try to read on a regular basis and are just lovely.
There's my fifteen. Honorable mention goes to...
Anne Lamott (via facebook/twitter)
Lynn Liccardo
If they want to, they're supposed to nomniate their own fifteen bloggers for Very Inspiring Blogger. Now do something to inspire someone else.
Live your life live your life live your life"
About Jennifer
Jennifer Gibbons lives in Lafayette, California. She is the grand prize winner of the Red Room Housewarming contest and one of the winners of the Summer Reading Experience Contest. She is working on a young adult novel and a book of essays.
Causes Jennifer Gibbons Supports
Gilda's Club, Greenpeace, Rosie's Broadway Kids,Westwind Foster Family Agency, Amber Brown Fund, Linda Duncan Fund for Contra Costa Libraries
Jennifer's Favorite Books
p>To Kill A Mockingbird by Harper Lee A Tree Grows in Brooklyn, Betty Smith